Attend a SOLIDWORKS 2019 Launch Event Near You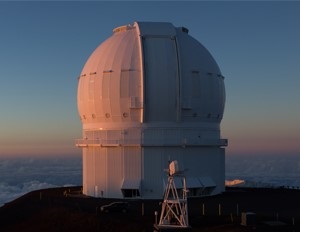 Fall is always an exciting time of year for the SOLIDWORKS community. It's when the new release of SOLIDWORKS 3D CAD software is unveiled at launch events. Whether you are a SOLIDWORKS power user, or just starting out, SOLIDWORKS 2019 contains hundreds of new, user-driven enhancements that make it the best release ever.
Fisher Unitech SOLIDWORKS 2019 launch events are packed with product demonstrations and use case examples to show you the new release in action. You will see how enhancements and new features in SOLIDWORKS 2019 will help you go from design to finished products faster than ever before. Plus, you will gain some tips and tricks to take back to your office that will increase your productivity when working in SOLIDWORKS and ways to improve your product development processes with the latest in additive manufacturing technologies.
During a SOLIDWORKS 2019 launch event, you will:
– Learn

how the new end-to-end SOLIDWORKS 2019 processes accelerate innovation

– See

new SOLIDWORKS 2019 solutions that simplify collaboration between disciplines

– Engage

with experts and learn SOLIDWORKS tips & tricks and additive manufacturing strategies

– Exchange

best practices with peers in your local SOLIDWORKS and additive manufacturing community
This year, the SOLIDWORKS 2019 demonstrations will feature examples from the production models of the world-class Canada-France-Hawaii Telescope. This engaging dataset will provide real-world examples of SOLIDWORKS software design processes and a great opportunity to see live demonstrations by certified SOLIDWORKS experts who will show you how the new features in SOLIDWORKS 2019 can benefit your own design environment.
In addition to giving you time with SOLIDWORKS experts, SOLIDWORKS 2019 launch events provide networking opportunities that connect you with fellow SOLIDWORKS users and product design professionals. The time spent out of the office and face to face with people in your SOLIDWORKS community will be valuable and you will take away insights from other users.
SOLIDWORKS 2019 Launch Event Locations

Join us in a city near you. Here's where our SOLIDWORKS 2019 launch events are happening:

10/9 – St. Louis, MO
10/10 – Harrisburg, PA
10/11 – Kansas City, MO
10/11 – Lowell, MA
10/16 – Chicago, IL
10/16 – Philadelphia, PA
10/18 – Allentown, PA
10/18 – Grand Rapids, MI
10/23 – Fort Wayne, IN
10/25 – Detroit, MI
10/30 – Cleveland, OH
10/30 – Hartford, CT
11/7 – Pittsburgh, PA
11/8 – Cincinnati, OH

We look forward to meeting and engaging with you about SOLIDWORKS 2019 and the latest technologies in additive manufacturing that you can take advantage of at our upcoming launch events. We'll see you there!
Get a Sneak Peek of SOLIDWORKS 2019
About the Author

Christa Prokos is a marketing manager at Fisher Unitech. She researches and writes about the latest business trends and technologies impacting manufacturers, including 3D printing, SOLIDWORKS 3D CAD design and product data management tools, product lifecycle management, virtual reality, and the Internet of Things. Christa has worked as a high tech marketing and communications professional since 2000. You can follow her on Twitter: @ChristaProkos.