The Best of SOLIDWORKS 2019 (Part 1)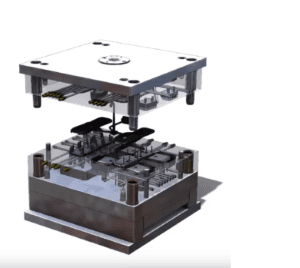 The SOLIDWORKS 2019 backdrop for SOLIDWORKS documentation is focused on the Canada – France – Hawaii Telescope which was built (or started at least) in 1979, long before CAD and recently they decided to update it using SOLIDWORKS to document the entire structure.
The lower portion of the Canda-France-Hawaii observatory encloses three floors of shops and meeting rooms as well as the spherical shape at the top which is holding the telescope. All of that had to be digitized and that's where SOLIDWORKS came in. Let's take a look at some of the best new features and enhancements for the latest release.
Graphics Performance
One of the greatest areas of performance this year was the graphics performance which is an area that has been at the forefront of concerns of customers and users for the past couple of years. In the video clip below you can see a model of the observatory that is, in actuality with the cover on it, 1.2 gigs of file size.
SOLIDWORKS has been well known for high-performance view manipulation for quite a long time. Often times, a user is required to turn on Large Assembly Mode but not anymore. Large Assembly Mode is no longer required to see large amounts of detail. This, in my opinion, is one of the greatest improvements in SOLIDWORKS 2019.
A great deal of the view manipulation is now being done on the graphics card and is therefore much faster. To see the difference between SOLIDWORKS 2018 and SOLIDWORKS 2019 watch the clip below.
You can see in real time the improvements in SOLIDWORKS 2019 as opposed to Large Assembly Mode and the graphics settings of SOLIDWORKS 2018. This is a substantial boost to the many users working with large assemblies and will be a much-welcomed improvement.
Large Design Review
As I'm sure most of you already know who use the welcome screen, in the thumbnail images and sketches if you left-click on the symbol in the lower right-hand corner you can open the file as lightweight, resolved, or large design review. In my example, I am opening an 90 MB file, which loads easily for me because I'm opening it on a local file, however, if you're opening a large assembly like this on a network server, it's going to be far more challenging.
What's new here in SOLIDWORKS 2019 is the ability at the top of the design tree where if you right-click you can edit the assembly. When editing the assembly I can make serious changes even though it's been opened in large design review. Whatever changes I then make here and save will be permanently saved to the file which is something that you can't do in SOLIDWORKS 2018.
Assembly Delighters
Assembly delighters is the kind of thing where a lot of people are working on an assembly and often times the mates get messed up which is a common occurrence. In my example, you can see that there are some red dots that means that there are some serious problems that need to be addressed and then there are some yellow triangles that indicate that there are some less serious problems.
In SOLIDWORKS 2019 there is now an option to group mates either by status or separate fasteners. Another new feature is being able to lock concentric rotation. You can see more on how to use these features by watching the clip below.
New feature in defeature
The new feature in defeature is that defeature itself has been improved. Defeature, for those of you who need to share some of your designs with the outside world who are concerned about keeping proprietary information safe this is going to be a really nice feature for you. In my example I have an overall shape here in this hoist that is generally cylindrical and if I use the defeatures tool as it has been around for a couple of years a lot of this is going to look like cardboard boxes. Now in SOLIDWORKS 2019, we have a silhouette option that is going to be very handy and far easier to use.
This is a great way to show what the overall shape and look of your product is without revealing any secretive information relative to how it works or the details.
Exploded View
What better way to generate a parts manual or repair kit than with exploded view? One really great improvement to exploded view is that the rollback bar is wider and easier to grab! In my example, you can see that the screws came off in the wrong order, and in SOLIDWORKS 2019 you can simply move them within the exploded view. You can also see that the washers on the outside exploded nicely but the washers on the inside did not. I can simply go back in and edit the feature. Take a look.
eDrawings 2019
eDrawings has been a great tool for viewing CAD files for quite a long time and has become even more valuable for 2019. One new feature is the ability to open several new CAD files such as Parasolid, Solid Edge, Acis, JT, and NX files but I think the most impressive improvement is that in 2019, native SOLIDWORKS parts, assemblies, and configurations can be viewed directly (which means you don't have to save them out as an eDrawings format first).
Treehouse
SOLIDWORKS Treehouse is often a tool that is underrated. What you're able to do is start new projects by creating a Treehouse, which is essentially a layout identifying all the components as well as the subassemblies and top-level assembly. But there's even more to it. New to SOLIDWORKS 2019 is the ability to insert thumbnail images (which can be turned off if you find yourself limited for space). Adding subassemblies to an established Treehouse can be dragged and dropped into place and you can also add in the custom properties as you need them.
Another new feature is the ability to output your Treehouse to Excel which will open with all of the thumbnail images as well.
SOLIDWORKS MBD
MBD is a great way to use the model itself as a method of communicating. In SOLIDWORKS MBD 2019 you can now add notes to sheet metal parts and as you are processing this through your company you can add a bend table which can be added to the file. With 3D views, you can capture the entire image as a PDF.
Also in SOLIDWORKS MBD 2019, you can be much more selective with what gets sent out whether you want the graphic information, the brep data, or whichever you choose. In addition to that, there is a whole new level of security to this because you can disable the printing, copying, or editing of the PDF as well as being password protected.
SOLIDWORKS CAM
SOLIDWORKS CAM was introduced in SOLIDWORKS 2018 and is available in SOLIDWORKS Professional, Premium, and Standard. SOLIDWORKS CAM has automatic feature recognition which is a huge time saver when creating files and programs within SOLIDWORKS CAM.
New for SOLIDWORKS CAM Milling 2019 is the support for multiple machining strategies so you can develop a specific strategy for a specific feature, tool, or piece of equipment. Users have far greater control over hole start and end conditions as well as machine to mean tolerances which is automatic within SOLIDWORKS CAM. Also new for SOLIDWORKS CAM 2019 is the ability to slow a tool down when it approaches a corner.
New for SOLIDWORKS CAM Turning 2019, which is available in SOLIDWORKS CAM Professional is the ability to read in DimXpert and MBD information and like on the milling side the availability to adjust tolerances to mean values.
SOLIDWORKS Simulation
When talking about Simulation and improvements to SOLIDWORKS Simulation 2019, one thing we have to realize is that often times simulation studies begin with a static setup to determine what exactly you're going to do and how you're going to do it. But the problem happens when you want to move this into nonlinear studies and you have to do it all over again.
In SOLIDWORKS Simulation 2019, static studies with contacts and connectors can be copied and pasted or dragged and dropped into nonlinear and dynamic studies.
SOLIDWORKS Flow Simulation
New in flow simulation 2019 is now you can display just how much heat goes from one component to another by conduction which can be displayed in a graph. You can also visualize the heat left to a specific fluid by convection or radiation.
Components can be grouped in such that the heat calculated is a total heat for all the components that are within that group and pie charts for incoming as well as outgoing heat helps to understand the balance within the particular issue.
Surface parameters are now able to be calculated in a section plane. Learn more from the video below.
SOLIDWORKS Plastics
For SOLIDWORKS Plastics 2019, geometry-based gate locations – now you can select a face or sketch point to define the location of a gate. Another new feature is the ability to add control valve locations (in basically the same way as the gate location).
In SOLIDWORKS Plastics 2019 designers will now have the geometry based mesh control which is similar to auto mesh but instead of meshing the overall part, and having to compromise your values because of the size of the mesh you will now be able to mesh a specific geometry feature.
I hope you enjoyed this look at what's new in SOLIDWORKS 2019. In part two, we cover even more new capabilities. Stay tuned!
Related Articles
Get a Sneak Peek of SOLIDWORKS 2019
SOLIDWORKS Simulation 2019: Nonlinear Pins & Topology Study
SOLIDWORKS 2019 Graphics Performance Boost
About the Author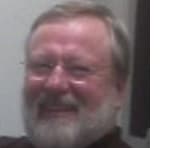 Paul Kutolowski joined Fisher Unitech in 2008 and is a SOLIDWORKS expert and Application Engineer. His career as a mechanical engineer spans over 38 years with experience in machine and product design for both consumer and industrial products. Paul holds two patents.