Come See What's New in SOLIDWORKS 2019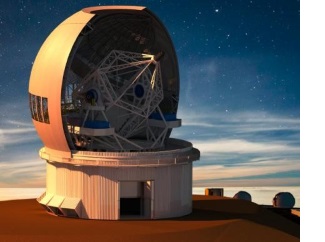 If you're wondering what's new in SOLIDWORKS 2019, don't miss the chance to see its powerful new capabilities at a launch event. Each year we take the show on the road with product demonstrations, use case examples and tips and tricks so you can see the top new features and enhancements in the latest release of SOLIDWORKS first hand.
If that isn't enough, our SOLIDWORKS 2019 launch events provide a valuable chance for you get out, interact with other product development experts and peers and gain some new insights into best practices that you can bring back to your organization to improve your day-to-day productivity and processes, including the latest in additive manufacturing technologies. Read on to learn more about Fisher Unitech's SOLIDWORKS 2019 launch events and where you can join us.
Did you know that every new release of SOLIDWORKS includes user-submitted enhancement requests? SOLIDWORKS users are a passionate community of people around the globe who make their voices heard about the features they need and want to see in the next major release of SOLIDWORKS. Therefore, it's not surprising that many of the SOLIDWORKS 2019 enhancements will help you get your job done faster on a day-to-day basis.
SOLIDWORKS 2019 Demonstrations and Product Development Tips and Tricks
During a SOLIDWORKS 2019 launch event, you'll see how new features and enhancements will address your design challenges and help improve your design to manufacturing process, in the areas of

– Performance: Faster large assembly design, rendering, and collaboration

– Attention to Detail: Powerful enhancements to create a more complete digital representation of your design
– Smart Manufacturing: New capabilities allowing you to communicate even better with manufacturing
– Design to Manufacture: Go from concept to manufactured parts even faster
– Innovation: Increased productivity when using the latest Touch-enabled devices and extended reality tools
Watch this short video by Fisher Unitech SOLIDWORKS expert, David Janicki, to learn more about the additional insights you will gain from educational breakout sessions and tips and tricks on product data management and other best practices.
Fisher Unitech SOLIDWORKS 2019 Launch Event Locations
We can't wait to bring you what's new in SOLIDWORKS 2019 and the latest in additive manufacturing technologies this October and November. Find a city near you and reserve your seat now:
10/9 St. Louis, MO
10/10 Harrisburg, PA
10/11 Kansas City, MO
10/11 Lowell, MA
10/16 Chicago, IL
10/16 Philadelphia, PA
10/18 Allentown, PA
10/18 Grand Rapids, MI
10/23 Fort Wayne, IN
10/25 Detroit, MI
10/30 Cleveland, OH
10/30 Hartford, CT
11/7 Pittsburgh, PA
11/8 Cincinnati, OH
Can't make it to a live event? No problem. Join us virtually in November. We've got you covered so you won't miss seeing what's new in SOLIDWORKS 2019 in action!
Attend a SOLIDWORKS 2019 Launch Event Near You
Get a Sneak Peek of SOLIDWORKS 2019
About the Author

Christa Prokos is a marketing manager at Fisher Unitech. She researches and writes about the latest business trends and technologies impacting manufacturers, including 3D printing, SOLIDWORKS 3D CAD design and product data management tools, product lifecycle management, virtual reality, and the Internet of Things. Christa has worked as a high tech marketing and communications professional since 2000. You can follow her on Twitter: @ChristaProkos.