Creaform 3D Scanning: The HandyPROBE
Creaform 3D Scanning: The HandyPROBE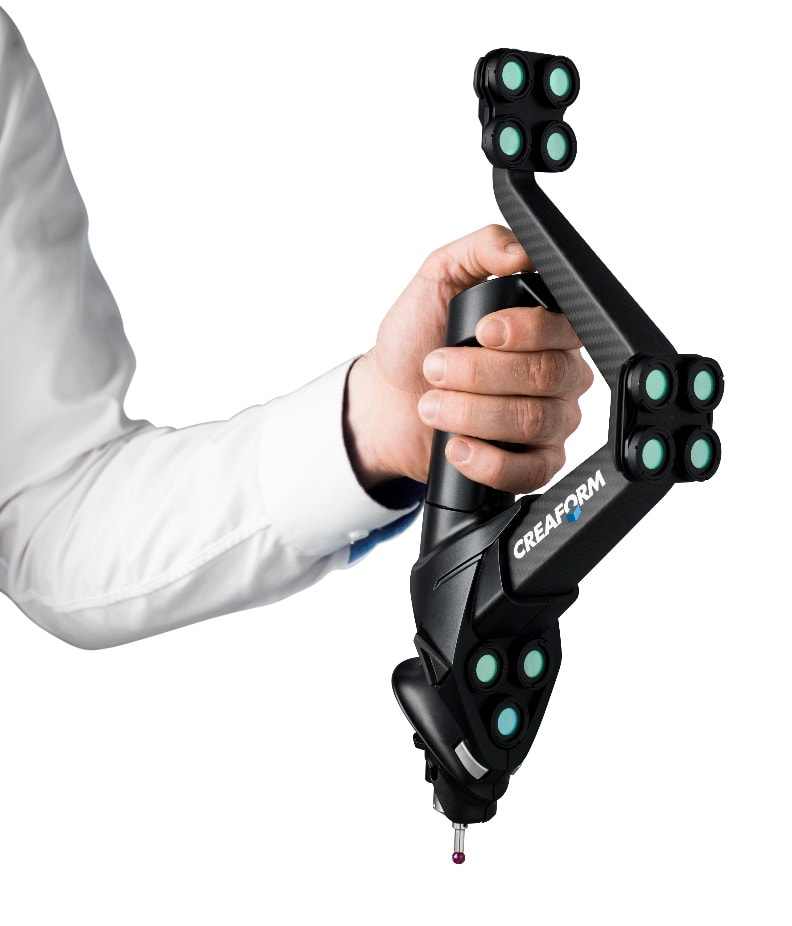 The HandyPROBE is Creaform's version of a portable Coordinate Measuring Machine (CMM) for accurately measuring parts ranging in size from .7ft to 33ft. Unlike most other portable CMMs however, the HandyPROBE uses optics rather then encoded multi jointed arms. This allows us to take very accurate and mobile point measurements with the small light weight and wireless handheld device. Measuring with the HandyPROBE is made easy thanks to Creaform's C-Track optical tracker.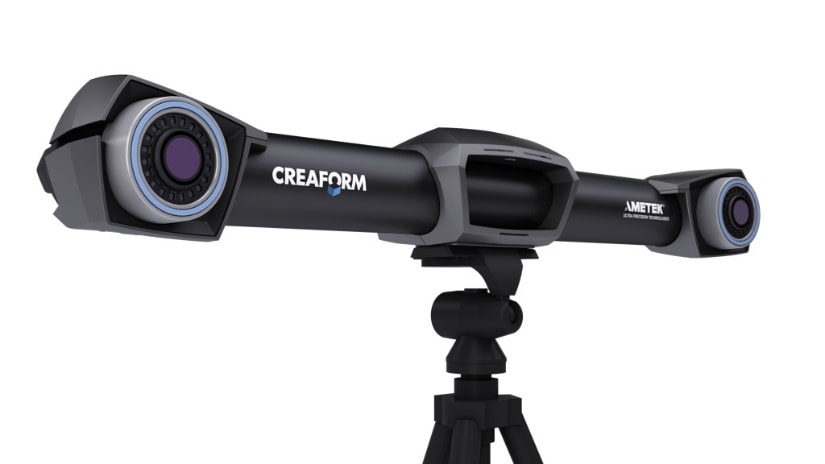 C-Track Optical Tracker
The C-Track is what allows the HandyPROBE to position itself in the coordinate system you are working in its field of view completely wirelessly.
The benefits of using the HandyPROBE can be summed up with three handy trademarked categories: TRUACCURACY, TRUSIMPLICITY, and TRUPORTABILITY.
TRUACCURACY means metrology grade. With traceability and high repeatability, the HandyPROBE can be an actual certified inspection solution. The HandyPROBE achieves accuracies of .0008", a volumetric accuracy of .0025" (ASME B89.4.22 standard), and a single point repeatability of .0017" (ASME B89.4.22 standard).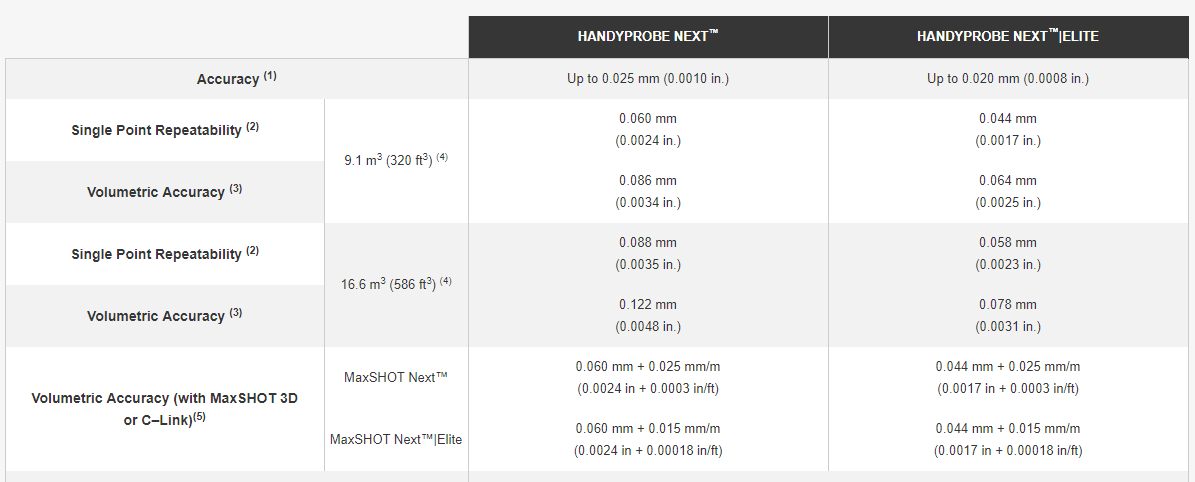 Specification Sheet for the HANDYPROBE NEXT and HANDYPROBE NEXT ELITE
TRUSIMPLICITY means ease of use. Using the HandyPROBE does not require a rigid setup. That means that system or parts you are measuring can be moved freely during the data acquisition process, so long as you have optical targets placed in order to do so. The inspection area is shown while you are probing, and the system shows you when the probe is in line of sight with the tracker. So, you are free to move about and around the part collecting data.
TRUPORTABILITY means all the equipment needed can easily be transported around the shop or simply packed and shipped to the needed location. One case fits the whole system, tripod, and accessories. Sometimes moving the part to be inspected can be a huge hassle or simply not an option. With the HandyPROBE you can bring the inspection system to the part
If you are having trouble inspecting large parts, the HandyPROBE needs to be one of your first options to take into account. For information on the HandyPROBE and Creaform's other 3D scanning products visit our website www.cati.com/3d-scanning/.
Cody Dorion
Computer Aided Technology