Find a Design to Manufacturing Event Near You
Are you familiar with SOLIDWORKS 3D CAD software but want to know more about how 3D printing could also improve your processes? Is your company already 3D printing prototypes and parts and is interested in learning more about SOLIDWORKS? Now is the time to see how it all comes together during our Design to Manufacturing events.
Keep reading to learn how you can experience the latest and greatest of SOLIDWORKS 2018 and see what's new in additive manufacturing technologies.
Keeping up with the latest technology and software can benefit not only your business, but it can also enhance your workflow, design process, collaboration with your peers, and overall completion of your project. So why not stay ahead of the competition? During our Design to Manufacturing events, you will:
Engage
Experts will be hands-on to answer your questions and demonstrate how SOLIDWORKS 2018 and Additive Manufacturing technology and capabilities can help you reduce costs and optimize your designs.
Learn
New end-to-end processes are available that will help you accelerate innovations. Learn what they are and how to start incorporating them into your daily workflow.
See
Going back and forth between design teams can slow you down. We will show you what new solutions are available to help simplify collaboration disciplines to help get your product to market faster.
Exchange
Hear what others from your SolidWorks and Additive Manufacturing community have to say by exchanging best practices and ideas with your peers.
Gain
When you come to the Design to Manufacturing event, you'll gain a full understanding of new product development technologies that will suit your business needs.
Plus…
Get a chance to see the drone! We've been excited about the new technologies in Additive Manufacturing and SOLIDWORKS 2018 too, so we've used them to create a delivery drone that you'll be able to see for yourself at all of our live events.
Event locations
Join us at one of our several locations in a city near you. Here's where and when you can find us:
Canton, OH – Join us at the Pro Football Hall of Fame from 9:30 – 3:30 PM on October 3rd where you'll also be able to go on a museum tour.
Pittsburgh, PA – Join us at Heinz Field from 9:30 – 3:30 PM on October 5th where you'll also get to tour the stadium.
Overland Park, KS – Join us in Overland Park at Top Golf from 9:00 AM – 2:30 PM on October 10th and enjoy open golf after the event.
Allentown, PA – Join us at ArtsQuest at SteelStacks from 9:30 – 3:30 PM on October 13th and you'll get free Oktoberfest ticket while you're there.
Detroit, MI – Join us at The Hub Stadium from 9:30 – 3:30 PM on October 17th and enjoy an hour of bombowling afterward.
Naperville, IL – Join us at TopGolf – Naperville from 9:30 – 3:30 PM on October 19th and enjoy shooting some golf balls after the event.
Grand Rapids, MI – Join us at Fifth Third Ballpark (West Michigan Whitecaps Baseball) from 9:30 – 3:30 PM on October 23rd and get a grand tour of the stadium afterwards.
Harrisburg, PA – Join us at the Courtyard Marriott Harrisburg Hershey from 9:30 – 1:30 PM on October 26th in this historic and beautiful city.
Philadelphia, PA – Join us at The Hub Conshy from from 9:30 – 3:30 PM on October 27th where you'll learn more in an exceptionally unique location.
St. Louis, MO – Join us at The Caramel Room at Bassinger's Chocolate Factory from from 9:30 – 3:30 PM on October 30th. Enjoy a decadent Chocolate Factory tour at the end of the event.
Foxborough, MA – Join us at Gillette Stadium from 9:30 – 3:30 PM on November 2nd where you'll go on a tour of the stadium after the event.
Orange, CT – We'll be set up at the Courtyard by Marriott in historic Orange, CT from 9:30 AM – 2:30 PM on November 3rd.
Fishers, IN – Join us at TopGolf from 9:00 – 2:30 PM on November 8th and enjoy open bays after the event.
Fort Wayne, IN – Come and join us at The Holiday Inn located in booming Fort Wayne, IN on November 9th from 9:00 AM – 2:30 PM.
We look forward to meeting and engaging with you about SOLIDWORKS 2018 and the power of Additive Manufacturing at our upcoming events. We'll see you there!
Related Articles
SOLIDWORKS Is Not Just CAD, It's a Complete Product Development Platform
Metal 3D Printing Solutions: The Desktop Metal and Fisher Unitech Partnership
Additive Manufacturing Streamlining the Production Floor
The Future of Manufacturing: 3D Printing Innovations
Like what you see?

About the Author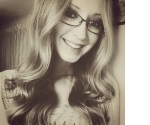 Angelle Erickson writes about how companies are using innovative technologies, such as 3D printers and SOLIDWORKS software to increase productivity, improve product development processes, and maximize business potential.