Does This Really Work? 10-4 Tech Talk Webinar
This webinar addresses how SOLIDWORKS Flow Simulation can help engineers and designers gain insight into their designs before making a prototype. The webinar focuses on an As Seen On Tv design and determines whether or not the design works as advertised. Using Flow Simulation the natural buoyancy of the the air is predicted inside the appetizer tray. Will your vegetables stay cool? Will your cheese melt? Find out in the webinar, and the Blog titled "Does This Really Work? Flow Puts To Test "As Seen On TV" Design.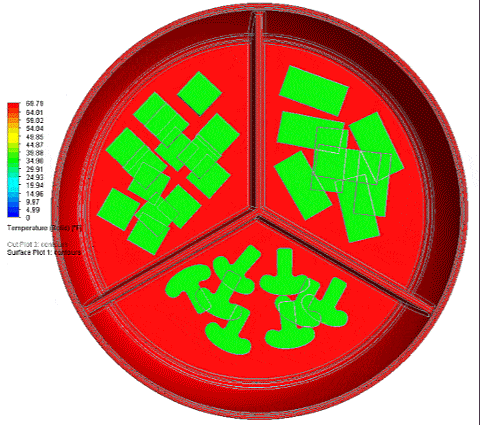 Take a look at the webinar and see first hand the use of Flow Simulation. As always if you have any question or need further information just contact 3DVision Technologies.