Fisher Unitech and Milacron Team Up for 3D Printing Injection Molding Event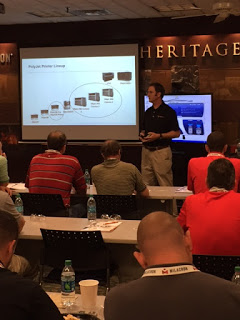 Last week world leading provider of 3D printing technology
Fisher Unitech and world leader in injection molding machining Milacon teamed
up for an event showcasing the value of using 3D printed molds for low volume
production. The event which was hosted at Milacron state of the art Batavia
facilities introduced attendees to how industry is realizing the value of using
3D printed molds along with an onsite demonstration of just how the process
works.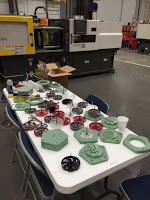 Team members from both companies ran through presentations
regarding how to pick the right injection molding machine for the right applications,
Polyjet technology overview, and the process in which injection molders should
follow when running 3D printed molds. This event was very technical in nature
with the goal of providing attendees with a solid educational base to which
they can apply in their own design shops. With the great turn out and positive feedback
from attendees, this is the type of event that both Fisher and Milacron hope to
replicate in the coming months.