Fisher Unitech Celebrates International Women's Day 2019 #BalancedforBetter
For over 100 years, March 8th has been recognized as International Women's Day; a day to celebrate the social, cultural, political, and economic achievements of women. No single organization is credited to establishing this tradition, so any institution, party, or person can observe International Women's Day however they see fit. At Fisher Unitech, we would like to celebrate a few of our women engineers and executives who have helped balance out their male-dominant roles.
It may not surprise you that women are often underrepresented in the engineering field, but actually, the number of women going into STEM fields has been on the rise thanks to organizations like Association for Women in Science and the Women in Engineering Proactive Network, who have made it their mission to "transform culture in engineering education to attract, retain, and graduate women." This is why today, women are able to advance in fields they're interested in and flourish in their roles.
Fisher Unitech Women Engineers and Executives
Women DO want to become engineers
Some women have technical minds and often the road that leads them to a field of engineering begins at a young age. For Cami, it was a childhood dream. "As a kid, I dreamed of becoming an architect and would build structures with building blocks. In middle school, I took my first drafting class and fell in love. I felt like I had found what I was meant to do. I continued with Architectural drafting in high school, but soon found that my mind was more mechanical."
Some women discover their passion for engineering and technology while in college. For Jenny, it was while she researching Universities. "In high school, I wanted to study fashion design, but during my college tours, I was encouraged to go to school for business versus art. After two years of business and seeing my friends study mechanical engineering I decided to make the change. I reapplied and finished engineering school in three and a half years at the University of Massachusetts, Amherst."
Kim may not have known it herself at a young age, but those around her thought otherwise. "I was always told I should be an engineer. I have always liked building things and working with my hands. After high school, I worked construction with my brother and took lots of classes at a community college. I eventually applied to university and graduated with a mechanical engineering degree."
Women DO find technology fascinating – and fun!
While Stacey was was in college, she was a marketing assistant at Nematron during the peak of the internet hype. "It was there that I fell in love with the fast pace, constant learning, and seeing how technology is improving the world we live in." After college and holding various jobs in sales and marketing, Stacey's passion for technology led to her to a successful 15 years at PTC where she created a new position for all product launches.
Not only is new technology fascinating, but it's also fun! Cami developed new skills in Computer-aided design software and never looked back. "As much as I loved working on a drafting board, I realized I never had to use an electric eraser again because of CAD. No matter what I am doing in SOLIDWORKS, I'm always having fun."
Women DO like problem-solving
"I liked the challenge of engineering – you never stop learning. There is always new technology, new software or entire new industries to explore," says Jenny, after finding her footing during her job as an assistant at VARCO. And while problem-solving is one thing, some of these women faced some challenges they didn't expect: gender discrimination.
"At first it was hard; you have to give 200% and there were several times I was told a woman wouldn't understand how to do the job", recalls Cami "I remember my job 22 years ago, a male engineer said, 'Oh, I see you hired someone to make pretty pictures'. I beat out ten men for that position and I worked hard to make sure people saw past being female and that I had the intelligence to back it up."
Jenny offers the same advice, "I have always found that the best thing you can do is to let your skills and confidence speak for themselves. If you are good at what you do – that eliminates any issues."
Being an executive in a male-dominant field also has challenges that Stacey is familiar with. "I think it sometimes takes a longer time for a woman to be trusted in a leadership position. However, I trust the process and believe in my work. Marketing has recently changed to being data-driven industry, which helps because I can let the data speak for itself."
Women DO love their jobs
Although there are ups and downs, the fact of the matter is that all of these women love their jobs. Jenny loves being a trusted advisor, "Helping people to get their jobs done in the most efficient manner for both employee and company is always a challenge – and I love a challenge."
And by honing her CAD skills at a young age, Cami was able to find her dream job early on. "I love the troubleshooting side; I just want to get into the file or the system and figure out how to resolve the problem. How many others can say they truly love their job?"
What are some ways you help bridge the gap?
So what can we do to help close the gender gap and encourage young women around the world to follow their dreams? Programs such as STEAM (Science, Technology, Engineering, Art, and Mathematics) and FIRST Robotics teach students innovation and to think critically by using engineering tools and technology to be creative and to approach real-world problems.
Local organizations like Pathway X Events host events for middle school and high school students to connect them with high-demand jobs in the United States including construction and manufacturing.
Worldwide events like Maker Faire are able to inspire kids and adults to embrace science and technology while showcasing hundreds of exhibitors that want to show you what they've made and to share with you what they've learned in the process.
Thank you Cami, Stacey, Jenny, and Kim for sharing your stories – we hope you found them inspirational. We hope International Women's Day encourages you to celebrate your co-workers, friends, leaders, and innovators. #BalancedforBetter
Related Articles
Women in Engineering: Taking a Step to Bridge the Gap
Celebrating Manufacturing Day with Students at Make It: Manufacturing
Passionate Makers and Speakers Attend Maker Faire Detroit
About the Author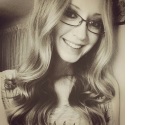 Angelle Erickson writes about how companies are using innovative technologies, such as 3D printers and SOLIDWORKS software to increase productivity, improve product development processes, and maximize business potential.