Fisher Unitech Expands 3D Printing Footprint with a Partnership with Cimquest Inc.'s Stratasys-Focused Business
Fisher Unitech announced today the expansion of the company's 3D printing business footprint with the manufacturing solutions segment of Cimquest Inc. which sells and services Stratasys equipment.
Fisher Unitech will now support customers with sales, services, and consulting for all Stratasys additive technology solutions, including the full portfolio of Stratasys 3D printers and advanced materials.
"We're very excited to expand our relationship with Fisher Unitech," said Rich Garrity, President of Americas, Stratasys. "By further teaming with Stratasys, Fisher Unitech is steadily emerging as a driving force in additive manufacturing across the United States."
This partnership further advances our commitment at Fisher unitech to revitalize manufacturing in America and deliver greater opportunities for customers to bring innovation to product design and fabrication.
"With the Cimquest Inc. Stratasys business agreement, we're renewing our commitment to bring energy and innovation to American manufacturing by investing in New England and Mid-Atlantic regions," said Matt Wise, CEO of Fisher Unitech. "We are excited because this growth allows us to add new jobs, invest in advanced technology, and build new partnerships."
Fisher Unitech is excited to offer even more value to customers through an advanced portfolio of technology and services. By adding the Stratasys segment of Cimquest Inc. business, the company is enabling customers to reduce costs and gain market share – digitizing product development and production processes to accelerate the transition to the 4th Industrial Revolution.
Learn More
For more information regarding this partnership, please visit our FAQ page.
Related Articles
Fisher Unitech Named 2010 Top Stratasys Reseller in America
Fisher Unitech Named 2013 Top Stratasys Reseller in America
Fisher Unitech Partners with Altium Inc.
Fisher Unitech to Exhibit AmCon Design & Contract Manufacturing Expo
About the Author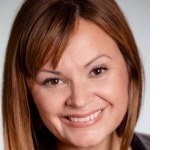 Stacey Clement is the VP of marketing at Fisher Unitech. She researches and writes about the latest business trends and technologies impacting manufacturers. Stacey is passionate about helping manufacturing companies with the best solutions and tools in 3D CAD, product development, additive manufacturing, and subtractive manufacturing. Stacey has worked in high tech marketing since 2001, and when not working you can find her enjoying the outdoors with her family. You can follow her on Twitter @StaceySClement.