How to Get a SOLIDWORKS Free Trial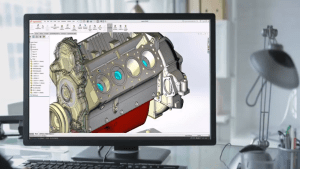 SOLIDWORKS 3D CAD software offers a tremendous amount of solutions for all aspects of the design process. Jumping into a new CAD software or determining which CAD software is a perfect pick for you or your business can seem like a daunting task. To make the process easier, you can now get a SOLIDWORKS free trial of SOLIDWORKS Premium through MySolidWorks with no waiting or installation required. With this free trial, you can try SOLIDWORKS anytime, anywhere. Here's how to get started.
Before you can start your SOLIDWORKS free trial, you'll need to either login or create a MySolidWorks account. Once you've signed in, you're ready to get started.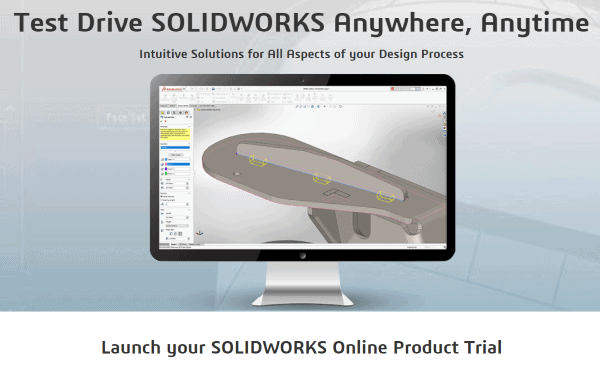 Select your language and hit the Launch button. After you accept the launch agreements, SOLIDWORKS 2018 will load in your browser.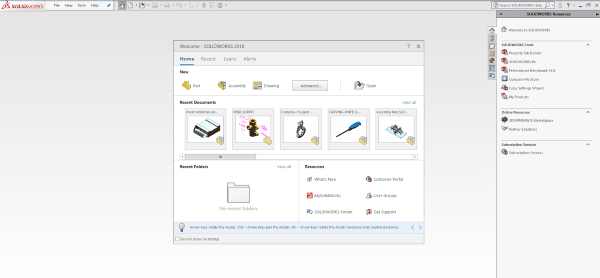 Once SOLIDWORKS 2018 loads you can start by choosing either a new part, assembly, or drawing.
The first time you start a new document, you'll be prompted to select some initial settings for your templates.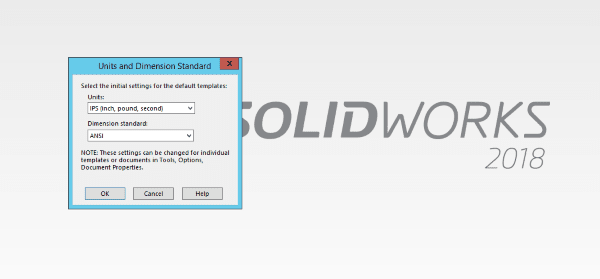 A great place to start is SOLIDWORKS Tutorials which is found in the help menu. Here you can follow the instructions in the tutorial to familiarize yourself with the basics.

See What's New in SOLIDWORKS
To see examples of what's new, go to Help > What's New > What's New Examples. (You can also choose PDF or HTML for examples as well.)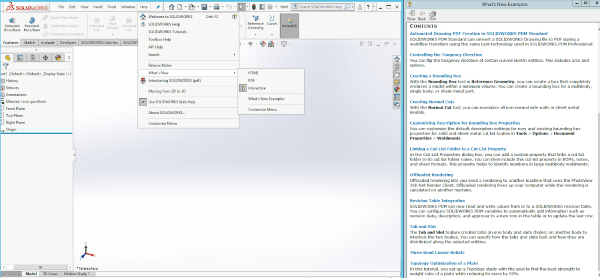 SOLIDWORKS Free Trial of DriveWorks
During your SOLIDWORKS free trial, users can even check out DriveWorks design automation software. DriveWorks lets users automatically generate 2D and 3D drawings for SOLIDWORKS CAD models, sales quotes, letters, and manufacturing data. The DriveWorks suite offers three versions, DriveWorks SOLO, DriveWorks Pro, and DriveWorks xpress. If you're in an industry where you spend a lot of time modifying existing designs – DriveWorks is a great solution.

Get Training Videos
Having a MySolidWorks account gains you access to hundreds of free SOLIDWORKS training videos. To access these videos go to Training > Catalog.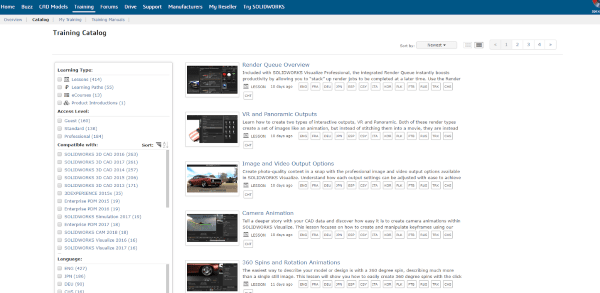 Tip: Keep in mind that although these SOLIDWORKS training videos are helpful, it's always recommended to get yourself suited with proper instructor-lead training from a certified SOLIDWORKS instructor. To learn more about your options for SOLIDWORKS online, in-house, or on-site training, visit our website for helpful assets such as our education roadmap, professional certifications, schedule of classes, and more.
The SOLIDWORKS free trial is for experienced CAD users who are looking to make the switch or those who are new to 3D modeling who want to build their expertise with a solid solution. SOLIDWORKS has tools and training for CAM, electrical design, PCBs, simulation and design validation, data management, technical communication including inspection, visualization, and more.
What are you waiting for? Start your SOLIDWORKS free trial now.
Related Articles
Learn SOLIDWORKS with a Customized SOLIDWORKS Course Guide
DriveWorks Solo Demonstration: Here's How It Works
3 Questions You Should Ask Yourself Before Switching CAD Tools
Tips for New SOLIDWORKS Users-Part 1
Tips for New SOLIDWORKS Users-Part 2
Tips for New SOLIDWORKS Users-Part 3
About the Author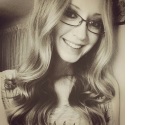 Angelle Erickson writes about how companies are using innovative technologies, such as 3D printers and SOLIDWORKS software to increase productivity, improve product development processes, and maximize business potential.