HandySCAN 3D Scanner - Intuitive | Powerful | Accessible
As scanning technology becomes more commonly used in today's manufacturing industries, I am more than excited to dive into the new 2023 Creaform 3D scanner portfolio. Please take a moment to visit the Creaform website to learn more about other scanner technology offerings. But for now, let's dive into one of the new scanner products that I'm really excited about this year.
Introducing the HandySCAN 3D Scanner (Silver Elite Series Edition)
Today, I am going to explore the new HandySCAN 3D scanner from the Silver Elite series. This powerful scanner comes packed with proven, patented optic technology that makes it an all-in-one device for scanning parts of all shapes and sizes. You will immediately notice the quick plug-and-play setup time. The moment you hold the scanner, you'll recognize the well-balanced, ergonomic design, making it easy to operate comfortably. The buttons are thoughtfully placed and it seems just as intuitive as VXelements, Creaform's proprietary software. This makes it easy to wield without fumbling.
But it isn't just comfort and ease of use that make the HandySCAN 3D scanner a revolution. By capturing 480,000 measurements a second, this scanner is the fast path to quickly go from a physical part to ready-to-use files.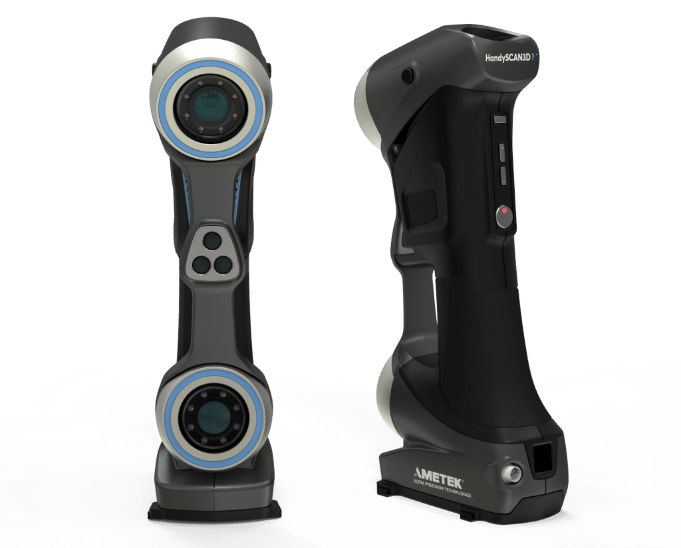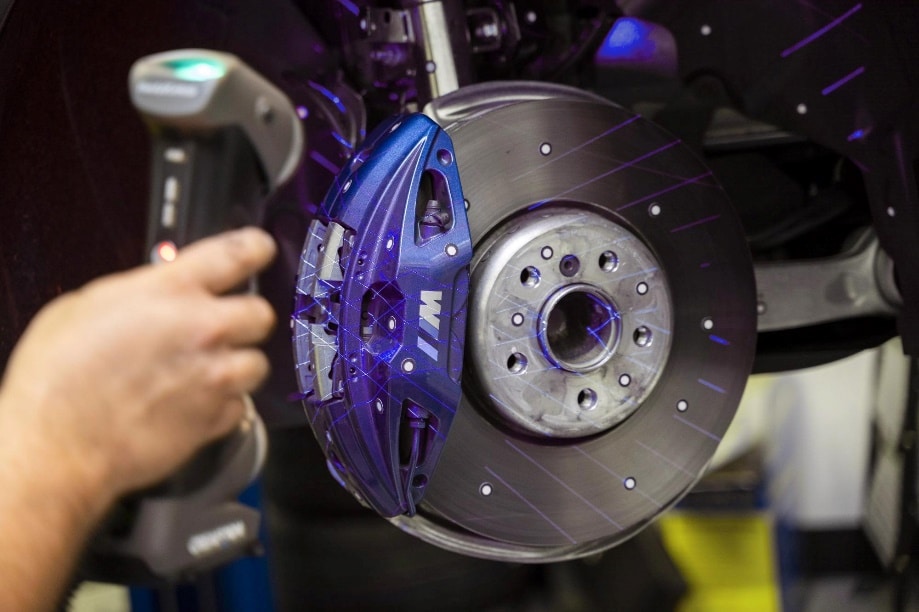 Additionally, the HandySCAN 3D scanner uses seven blue (grid-formed) lasers. This lets it easily capture what are typically difficult-to-get surfaces. The triangulation of the reflective targets provides self-positioning. This lets the scanner and the part to move, while the scanner maintains its orientation. The benefit here is that now we can capture details of the part from various angles. Possibly even more notable is the single-laser line that is useful for capturing the small details in hard-to-reach places. Having all this versatility while holding accuracies up to .0012" (.030mm) makes this scanner one of the most useful tools in both Reverse Engineering and Quality Control inspection workflows.
How Do You Get One?
I hope you are excited as I am about getting a professional-grade scanner at a truly accessible price—starting in the low $20K range. Get ready to join over 5,000 and growing users worldwide that are benefiting from this multifaceted tool in the rapidly growing industry 4.0. Please check with your local sales representative to get the best pricing including limited and introductory offers. Let's Grow Together! Learn more about us at GoEngineer.com
Ryck Hoopes
Applications Engineer, Manufacturing Solutions
Computer Aided Technology