How CATI's Sim Team Is Expanding Customer Capabilities
Support from an experienced sim team increases the capacity of expert engineers at the customer.
"There's a reason why there's an eraser on a pencil." That's how Dan Saperstein, CATI's senior vice president of business systems, describes the creative, iterative process of developing a product for the real world using simulation. In the early design stages, simulation allows companies greater leeway to experiment and innovate—to design with a pencil, rather than a pen.
"Companies traditionally brought products to market through physical testing," says Dan. "They would physically design it, build it, break it, and redesign it until it was no longer broken." It's a process that is both time consuming and expensive, and is also limiting in the type of tests that can be performed and the data it is possible to collect from them. With simulation, the story is different. "We're able to bring our customer's process to market a lot faster, allowing for better quality and better innovation. Simulation is no longer a nicety in the marketplace—it's a necessity."
Joe Formicola, CATI's vice president of CAE simulation solutions, concurs. "I see simulation becoming even more of an important tool for product development. It's becoming increasingly available because of its ease of use on the 3DEXPERIENCE Platform and the connectedness to CAD, but also because of the computational capabilities that the cloud has allowed us to have."
If the advantages that simulation brings to an engineering firm are hard to overstate, so too are the benefits that come from working with an experienced sim team.
This was the logic CATI followed in late 2020, when they acquired Caelynx, an Ann Arbor-based team of simulation consultants specializing in the Dassault Systèmes product line of simulation software, which also includes SOLIDWORKS. By bringing on a simulation team with decades of expertise in diverse fields, CATI could better support their own customer base of SOLIDWORKS users by helping them integrate their CAD workflows to a wider range of advanced simulation tools.
However, as Joe is quick to point out, an expert simulation team is an enhancement to a company's internal team, not a replacement. "We want our customer's expert engineers to have expert tools. But to create these types of easy-to-use workflows that connect to CAD and are very advanced, you need people with experience who have in-depth understanding of the physics solvers, of the CAD tools, and who are used to working with customers and helping them implement these tools."
For as impressive as all that sounds, the depth and breadth of CATI's new simulation team can best be demonstrated by introducing the individual members. If your company needs simulation support, these are the people ready to assist you.
Meet the CATI Sim Team Leaders.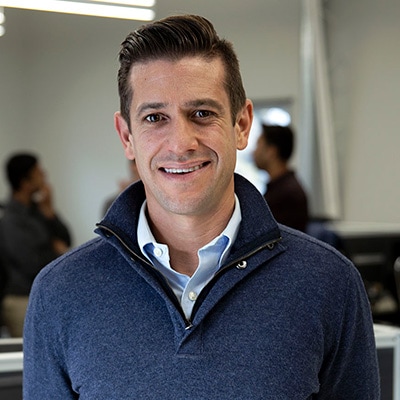 JOHN HUHN

Consulting Services Engineering Manager || BS Mechanical Engineering, Western Michigan University
John has over 22 years of experience in the FEA consulting industry which he has spent building and solving models, generating results that correlate to physical testing, and helping customers find an engineering solution to their problem using simulation tools.
When he's not working on simulations, he loves working out and being active outdoors. In fact, he has a titanium rod inside his tibia due to a snowboarding accident, but never fear—he's fully recovered and still snowboards.
---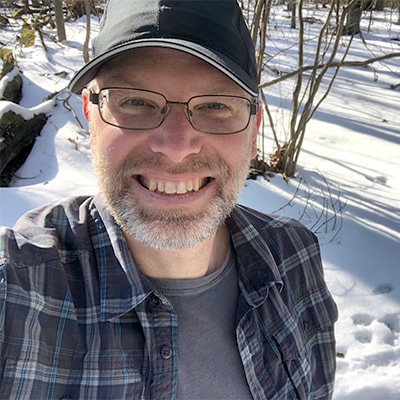 CARL OSTERWISCH

Technical Manager || BS Mechanical Engineering, University of Arizona
Carl works as a technical manager in the advanced simulation group headquartered in Ann Arbor, where he is responsible for support and training of our software customers using FEMFAT and the SIMULIA portfolio tools: Abaqus, Isight, fe-safe, and Tosca. He also provides support and mentorship for our consulting projects.
Carl has been using CAE to help solve engineering problems since 1994, during which time his experience has primarily been in automotive engineering, especially engine components. His experience developing engines includes solar-powered Stirling electric generators, 3.4 meter bore compressors, and two-cycle weed whips.
Carl loves a challenge, which makes him an excellent fit for CATI, where he finds a never-ending stream of interesting engineering and software problems every day. A favorite part of his job is when he is able to improve a design which must meet challenging constraints. He also likes helping software customers use the tools more efficiently.
Outside of work, Carl spends his time traveling with his wife, Jen. They enjoy visiting their son in Grand Rapids and driving cross-country to visit their daughter in Tucson, Arizona. They like to explore historic cities along the way and to backpack in public lands.
---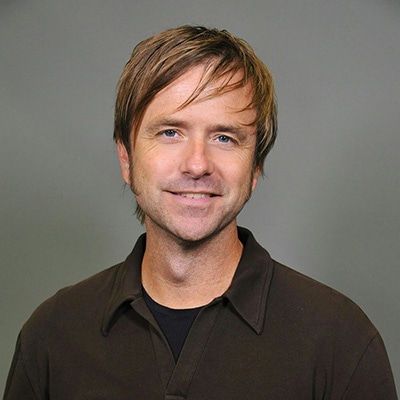 JIM REED
Manager of Electromagnetics || BS Physics, Texas State University & BS Electrical Engineering, University of Texas at Austin
Jim is responsible for electromagnetic business development, including managing EM engineers, and is also the technical lead for high-frequency applications.
His experience includes handling application and technical sales for Ansys HFSS and CST Microwave Studio. He was also previously an aerospace engineer for passive microwave components including antennas, filters, and connectors.
Jim has used CST Studio Suite since version 1.0 in 1999 and has taken multiple CST accreditation courses. He enjoys connecting real-world experiments to the simulation domain for greater insight into the design space.
Jim spends his free time hiking in west Texas and sailing on Lake Travis.
---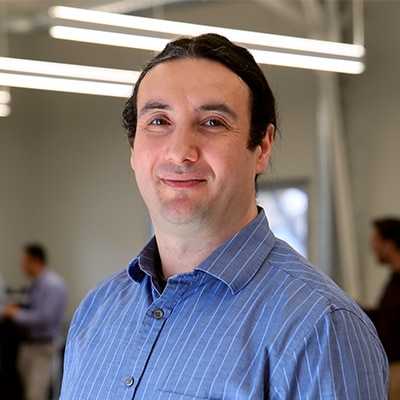 DRAGAN MARIC
Lead Engineer || BSE & MSE Mechanical Engineering, University of Michigan
Dragan is the sim team's lead engineer, responsible for managing and leading projects. Although he has 18 years of FEA experience, his main focus is on product development.
A product developer and innovator both in his free time and at work, Dragan's favorite part of his job involves running trade-off studies and acquiring engineering insights.
---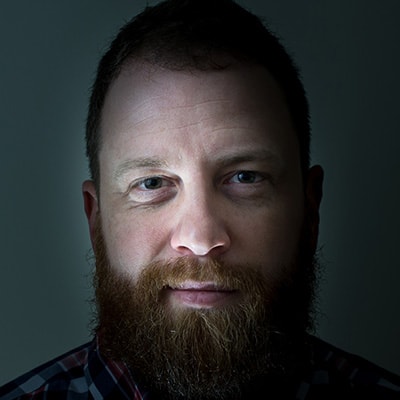 ROBERT WARREN
Application Engineer Manager || BS Mechanical Engineering, University of Akron
Robert manages the Software Presales Simulation Application Engineer team, which focuses on meeting and exceeding customer expectations in all things Simulation Software. He has 15 years of experience in the VAR channel, ten of which are specifically focused on simulation, along with eight years of industry experience as an analyst, design engineer, and R&D engineer spanning multiple industries including heavy machinery, power generation, and transportation.
During his time at Akron, Robert completed electives focusing on FEA and CFD, and is also a SOLIDWORKS Simulation Elite AE, which is the highest certification for application engineers specializing in Dassault Systèmes software.
According to Rob's wife, his interests and hobbies are many and varied, yet whether it's baking cookies or searching for ways to make Power Wheels more powerful, they always come back to simulation. Robert is also a big Jeep person and insists on waving at everyone he sees on the road.
---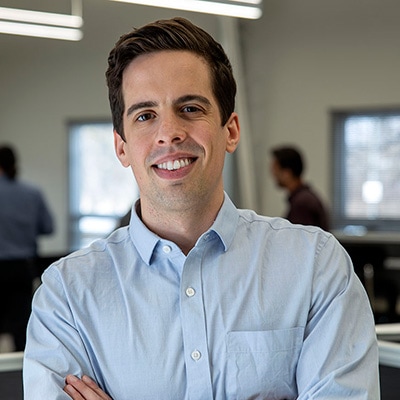 MARCEL INGELS

Lead Engineer || BS & MS Biomedical Engineering, University of Toledo
With eight years of experience in the sim space, Marcel's primary role lies in leading simulation projects in the medical device, aerospace, automotive, and defense industries, and in providing technical support and training on the Abaqus and 3DEXPERIENCE portfolio. His previous experience includes conducting analysis for a spinal implant start-up company and as a research assistant at an orthopedic research institute, where he focused on CAE analysis of impact biomechanics and orthopedic devices.
His chief interests include nonlinear material mechanics, cloud computing, and crash analysis, and he especially enjoys watching analysis results correlate with physical tests. Marcel is also a triplet and an avid paddleboarder.
---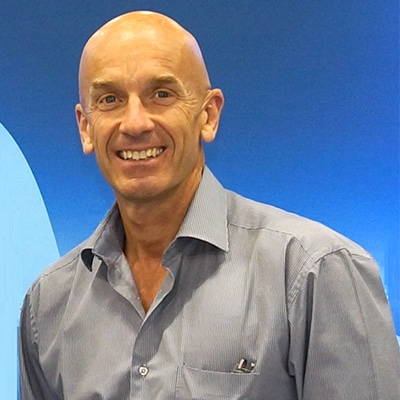 JEAN-MARC GERY

Senior Engineer for Electromagnetic Applications

Jean-Marc is the senior electromagnetic engineer for the low-frequency applications (CST and Opera). He has been in the EM software industry since 1989 and has been supporting Opera since 1996. Over the years he has analyzed and designed a wide variety of applications, including but not limited to motors, actuators, magnet arrays, scientific magnets, MRI, superconducting magnets, and EM brakes.
Jean-Marc has degrees in physics and microelectronics with an emphasis on electrical machine design, including motors, solenoids, actuators, and other high-field magnetic devices such as magnetrons, MRI devices, and X-ray tubes. His research and engineering contributions include 11 patents in motor design.
The physics of magnetism have been an area of interest for him since he studied them in college. He is particularly interested in the diversity of magnetics applications, especially superconducting magnets, as they require nested analyses (magnetics, thermal, and structural).
Jean-Marc is a marathon runner in his free time, with his best run clocking in at 2:58.
---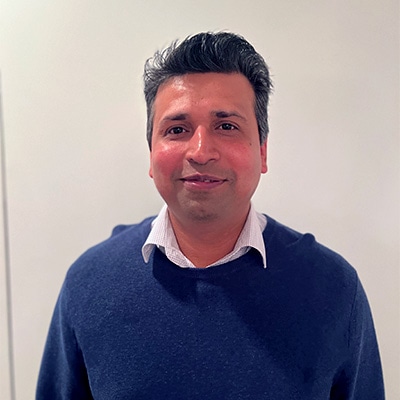 KUNAL KHOT

Senior CAE Engineer || BS Mechanical Engineering, College of Engineering Pune & Automotive Engineering postgraduate degree, University of Brighton
Kunal has been an automotive CAE engineer for roughly 15 years, with work experience across three continents. Kunal's expertise lies in performing durability, NVH, and crash simulations for different automotive domains including driveline, axle, closures, transmission, seats, body structure, chassis, and suspensions.
For Kunal, the best part of his job comes when he is able to look at a part that is failing the test criteria for a customer, and not only offer a solution that allows that part to pass their criteria, but which is also manufacturable, cost effective, and efficient.
During his free time, he enjoys outdoor activities like hiking, playing soccer or cricket, and mountain biking.
---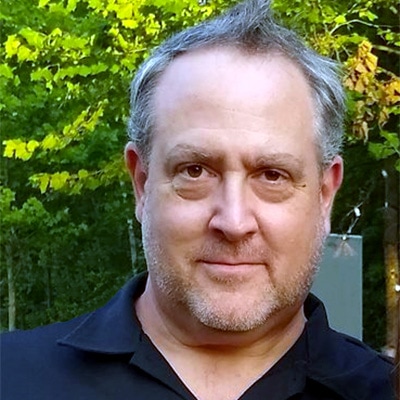 CORY OSTROW
Senior Design Engineer
Cory's primary focus is as a sim consultant on advanced projects, with a current focus on full-scale crash simulations for a leading global medical device manufacturer. His experience includes 20 years of working directly with simulation on design for manufacturing in the automotive tier 1 stamping and casting space. While Cory loves to mesh, translating results into design improvements is what he does best.
About 20 years ago, Cory designed and modeled a simulation for a 50-foot-tall backyard roller coaster, then built it from raw materials with a small crew. According to him, it is still running today and hasn't resulted in any major injuries or arrests.
---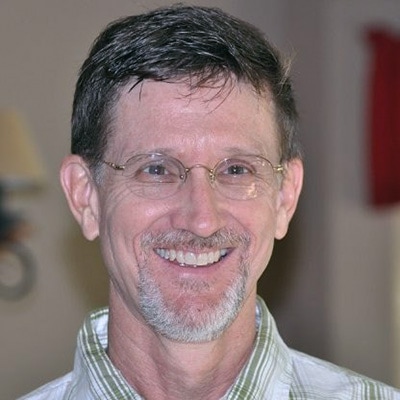 KURT KURTIN
Senior Product Manager/Pre and Post Sales, CAE Consulting || BS Mechanical Engineering, Texas Tech University, MS Mechanical Engineering, Texas A&M University
Kurt has been using SOLIDWORKS simulation tools since 2000, and has been providing simulation support as an applications engineer since 2005. His simulation experience lies in structural, thermal, fluid, seismic, and kinematic rigidbody dynamics, and has training and certification in all SOLIDWORKS Simulation products (Sim, Flow, Motion, and Plastics).
Kurt especially enjoys thermal simulations in support of design efforts related to the fast-growing field of electric vehicle design. In his spare time he is an avid cyclist, both on the road and in the mountains.
---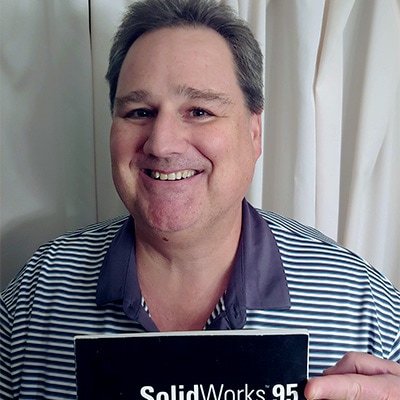 BILL REUSS
Senior Application Engineer Specialist, Simulation || BS Mechanical Engineering, University of Louisville Speed School of Engineering
Bill handles pre- and post-sales for SOLIDWORKS's analysis suite of products. Previously, he spent seven years working on the design and analysis of medical and surgical devices, followed by another seven years working on the design and analysis of beverage equipment. Since 2010 he has been working with the CATI team on CAD/CAE sales and support.
Bill enjoys working with a variety of customers, learning about their design and analysis challenges, and helping them solve problems that make their products better.
To say that Bill loves to play golf is an understatement. He currently organizes and runs a golf league that is now in its 24th year of play. Over the course of 5,000+ rounds of play, he is the only person to hit a hole in one.
---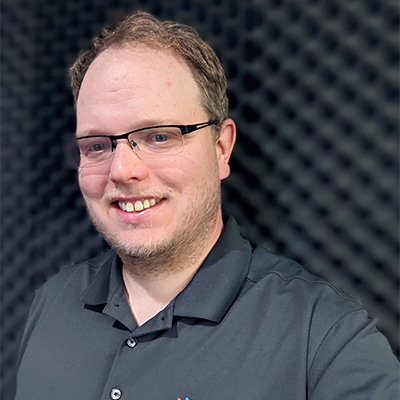 MATT SHERAK
Senior Simulation Product Specialist || BS Mechanical Engineering Technology, Metropolitan State University of Denver
Matt works as an elite application engineer, finding simulation solutions that match customer needs, and assisting them via training, mentoring and support. His favorite part of the job is meeting customers from all different industries and backgrounds and sharing his knowledge of simulation with them.
Although Matt started at CATI as a 3D-printer tech and quickly made his way up the ranks to the simulation team, he still maintains an enthusiasm and love for additive manufacturing.
Contact CATI to bring your simulation capabilities to the next level.
With the acquisition of Caelynx, CATI is able to offer something few competitors can match. Joe Formicola, the former CEO of Caelynx, has already seen the value a dedicated sim team can provide customers, and is eager to bring these services to CATI's customer base. "We can take SOLIDWORKS CAD and 3D simulation and marry the two on the 3DEXPERIENCE Platform, and then bring services to the community that are better than anything else."
In many ways, simulation as a service is following in the footsteps of SaaS models, which allow businesses to better manage their expenditures. Few companies have the resources to support a large simulation team with a skill set as diverse as CATI's. But with the CATI sim team to back them up, they can be assured of expert consultation in even the most niche fields, whenever they need it.
"In our industry, having seventeen consultants with years of experience specific to different physics-based simulation technology to help our customers is very unique," says Dan Saperstein. "It's a tremendous amount of experience, and we're really excited to be able to offer that to our customer base. Having the skill set of Caelynx and being able to offer that up to our customers is a tremendous value for them and our organization.
"The power of the software and the capabilities of the people using the software are becoming more and more a critical component of the product development cycle."
Whether you're interested in working with simulation for the first time or eager to help your engineers achieve their best, the team at CATI is ready to work with you. Contact our service representatives to learn more.