How to Buy Abaqus: 5 Easy Steps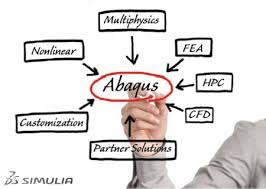 If you are considering acquiring a best-in-class finite element analysis software package such as ABAQUS, you might have wondered about what's involved in that process. Here's a breakdown of the five easy steps you will follow to acquire ABAQUS software:
Contact an ABAQUS VAR(Value Added Reseller). An ABAQUS VAR is a company that has partnered with Dassault Systèmes and is authorized to distribute their software. There are a couple of things to consider when choosing a VAR:

Geographic area – Many VARs have only limited geographies which they are authorized to sell in, i.e. 1 or a few states. Make sure to find a reseller with the appropriate coverage, or contact CATI directly.
Company size – Large corporations of over 5,000 employees or $2 billion in revenue typically purchase from Dassault Systèmes directly. Companies below those thresholds typically buy from a VAR. If you have any questions about which one is right for you, feel free to reach out to CATI. We would be glad to help guide you to the proper channel.

Tell your VAR about your needs. Several variables come into play when deciding which Abaqus configuration would work best for your company, and a capable reseller will help narrow down the choices in order to help you identify the best configuration for your company. CATI would be happy to visit you on-site or set up a phone call / WebEx to guide you through the selection process. We can also give you a demonstration of ABAQUS's capabilities. We want to fully understand your needs before preparing a quote. Here are some of the things we cover:

How many users do you have?
How big are your models?
How fast do you want the software to solve?
What hardware will ABAQUS be running on?
Do you prefer to lease or purchase?
Do you have other CAE needs, such as fatigue analysis; parametric or non-parametric optimization; flexible multibody dynamics; process automation; mold filling analysis; or 3DEXPERIENCE®?

Receive a quote from your VAR. Based on the information you provide during the consultation, your VAR will be able to quote a software configuration that meets your company's exact needs.
Issue a purchase order. Your VAR will also provide you with a Dassault Systemes end user order form (EUOF) to sign and return. Your VAR will request the physical address of the machine that will be hosting the ABAQUS license keys, as well as your requested activation date – the date you wish the software to go live. This could be as soon as a day or two after the PO was issued, or any point in the future, for example, to coincide with a new hardware delivery.
Receive the installation media and license keys. License keys will be emailed to you, along with a link to download and install the software. If you need help at this stage, CATI can walk you through the installation process. Installation can take anywhere from a few minutes to a few hours, depending on your hardware and environment.
And that's it! That is the entire acquisition process for ABAQUS software. It shouldn't be any more difficult than that, and an experienced VAR will be happy to work through any issues or special requests unique to your situation that may crop up within this short process, to make sure everything goes smoothly and your business is up and running quickly with Abaqus software. If after reading this, you still have questions, feel free to contact CATI. We would be happy to speak with you