How to Deactivate SolidWorks
Every few years, it comes time to turn your trusty old computer out to pasture in favor of a sleek new laptop or workstation. Here's what you need to know when it comes to deactivating SOLIDWORKS on your old computer.
Transfer Licenses
Open SOLIDWORKS on the old machine. In the top menu bar, go to "Help"->"Transfer Licenses".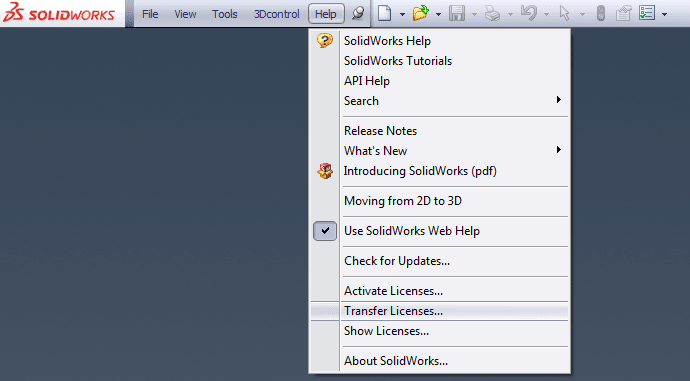 Select the product(s) that you would like to deactivate and input your email address.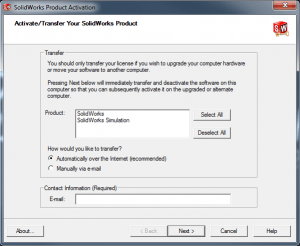 Click "Next". The activation manager goes online to deactivate the selected SOLIDWORKS products.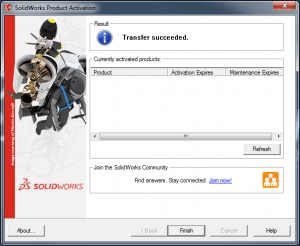 Once SOLIDWORKS has been deactivated, you can uninstall SOLIDWORKS from the machine. If your computer does not have internet access, select the "Manually via e-mail" option for offline deactivation. Follow the on-screen instructions to complete the process.
Activate New Machine
The steps to activate a SOLIDWORKS installation are similar to deactivation. Go to "Help"->"Activate Licenses". Select the desired products to activate and click "Next".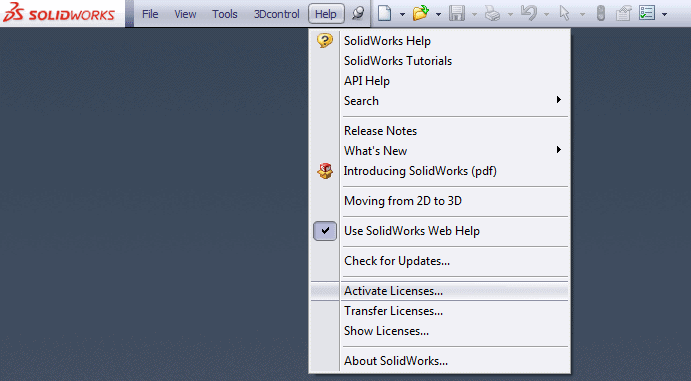 Showing Current Licenses
If you ever would like to view what SOLIDWORKS products are currently active on a machine, go to "Help"->"Show Licenses". The activated products will be shown, along with their subscription service expiration dates.
Getting Help
Sometimes it is impossible to access SOLIDWORKS to perform these steps, such as when a hard drive fails or the entire machine was carted off before the license was deactivated. Don't worry! If a situation such as this arises, please contact your SOLIDWORKS Value Added Reseller (VAR) for technical support.
Click Here to learn more about SOLIDWORKS technical support at MCAD.
Author: Rick Holets