How to Delete or Replace a Cable within SOLIDWORKS Electrical
When I teach a SOLIDWORKS class I always encourage my students to be bold and ask questions. Here is one great question that came out of one of my classes.
What is the best approach to deleting a detailed cable out of a project in SOLIDWORKS Electrical? When it comes to deleting or replacing a cable out of a project, we do have a couple options. One such option is to use the Cores Reservation tool and simply deselect the check box assigned to the cable as shown in the image below: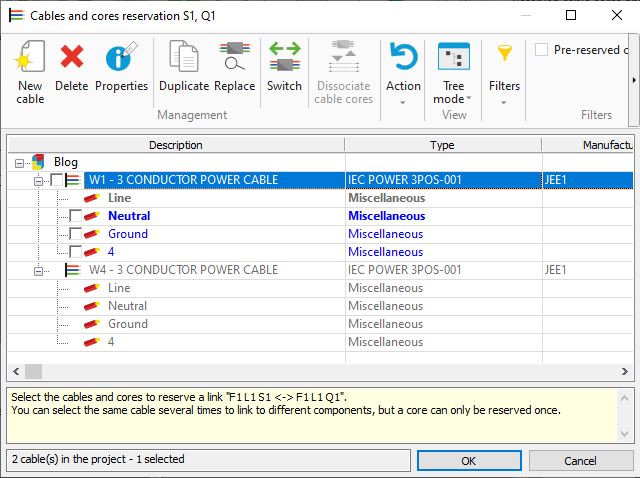 The Cores Reservation tool only works for single line diagrams. For scheme drawings, use the Project, Cables tool.
You can also use the delete tool to remove the cable permanently. While trying to delete a cable, that cable must not be associated to anything. If it is, use the Disassociate Wires tool and then proceed to delete the cable. The Disassociate Tool can be found within the detailed cabling area. Simply double click on a cable and the detailed cable options will appear. If you decide to quickly delete a cable and change your mind down the road, you will need to recreate the cable.
Hope this was helpful for all users that are curious about the best approach to deleting a detailed cable out of a project. If you want to learn more about SOLIDWORKS Electrical, feel free to signup for a quality training class with CATI.
Dale Rice
Sr. Application Engineer, Electrical
Computer Aided Technology