How to Import Symbols into SOLIDWORKS Electrical Schematic
If you've used SOLIDWORKS Electrical Schematic Professional or Standard then you know how easy it is to develop your electrical systems thanks to the integrated library database which houses thousands of symbols and tools that can be used throughout your design. However, it is sometimes necessary to import a symbol into the symbol library in lieu of creating a symbol from scratch or modifying an existing symbol.
In this quick tip, I'll show you how to import symbols into SOLIDWORKS Electrical Schematic quickly and easily so you can continue your electrical design without a hitch. Let's get started.
Within in the Symbols Manager, select Import DWG files. (Note: All Symbols and Title Blocks are DWG format).
Start by selecting the individual files that are to be imported and/or what folder containing several files needs to be imported.
Once you've run through the import wizard, you can save your selection to a configure file. These configuration files can be used to import other symbols in the future to save time. In this example, I'm going to select <No configuration>.
In the following window, you can add a Description, select a Class, and Library to place your symbols.
Now it's time to determine what symbol attributes we want to delete or replace by an attribute within the existing library.
The last screen is where you can then save your selections to a configuration file. The saved configuration will save all of the mapped attribute information to reuse for next time.
I hope you found this quick tip helpful on how to import symbols into SOLIDWORKS Electrical Schematic. In my next blog, I have advice on what to look out for when importing these symbols. Stay tuned!
Want more SOLIDWORKS tips and tricks? Join us for Straight from Support a free monthly webinar where we answer the most frequently asked questions that have come through our SOLIDWORKS tech support queue. Register below to join us.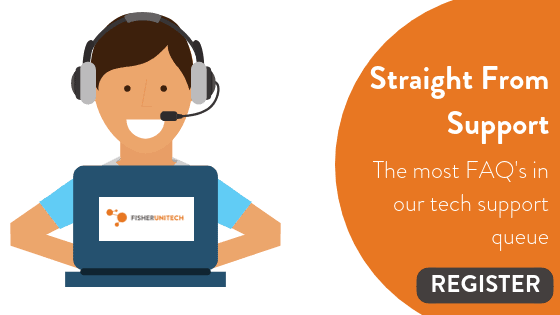 Related Articles
Get a Sneak Peek of SOLIDWORKS 2019
Enable Collaboration & Streamline Workflow with SOLIDWORKS Electrical Training
Joining Forces: Design in Parallel with SOLIDWORKS Electrical and PCB
About the Author

Ken Reinert is a Senior Applications Engineer at Fisher Unitech and has over 18 years experience. He has several certifications from SOLIDWORKS ranging from sales, support, training and product expertise. Ken's focus is pre-sales helping companies reduce costs, design better / smarter products and deliver them in the hands of their customers faster.