Just in Trace: SOLIDWORKS Autotrace tool
In this blog, I wanted to talk a little about a SOLIDWORKS tool known as Autotrace. Autotrace is an add-in that allows you to trace and convert images such as .jpegs and .bitmaps into sketch geometry – pretty handy when you don't want to spend a lot of time switching between sketch tools to freehand a quick trace. Although this tool is not meant to be a highly detailed and accurate trace, it does a good job in a pinch. Autotrace works best with high-contrast images; the sharper the better. As an example, let's say we want to quickly trace the outline of the following cartoon profile: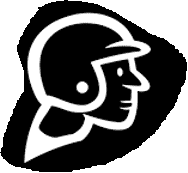 The first step is to make sure the Autotrace Add-In is enabled. This can be done through Tools > Add-Ins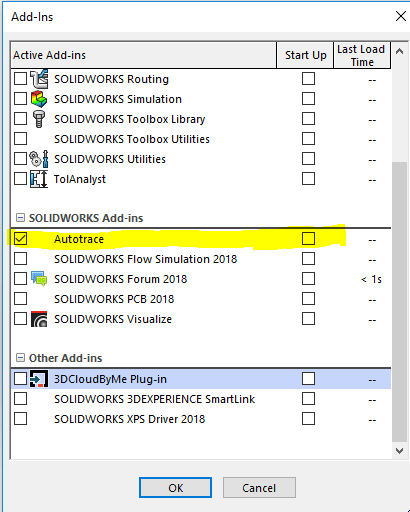 Step 2 is to insert the image. This is accomplished by creating an active sketch and then selecting Tools > Sketch Tools > Sketch Picture: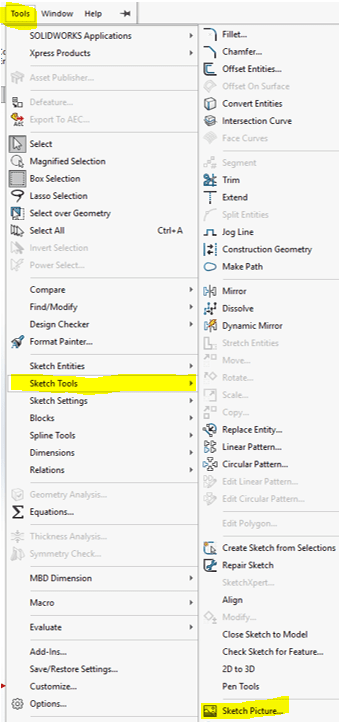 Notice the arrow highlighted in yellow: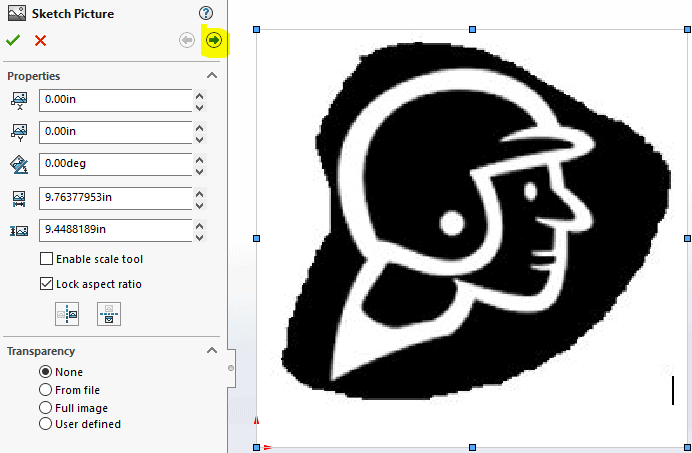 Clicking this arrow takes us into the Autotrace tool. Note that you can also double click on the picture image to access Autotrace.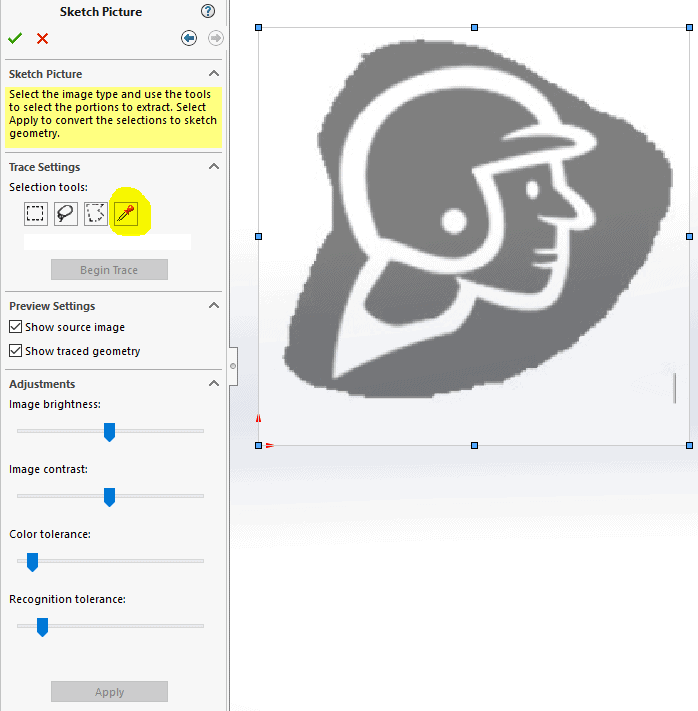 The Selection tools are used to capture the area on the 2D image that we want to trace. In this case, we'll use the dropper icon (highlighted yellow). By clicking in the dark area outside the face profile and then 'Begin Trace', Autotrace will sense the difference in contrast and estimate a trace sketch: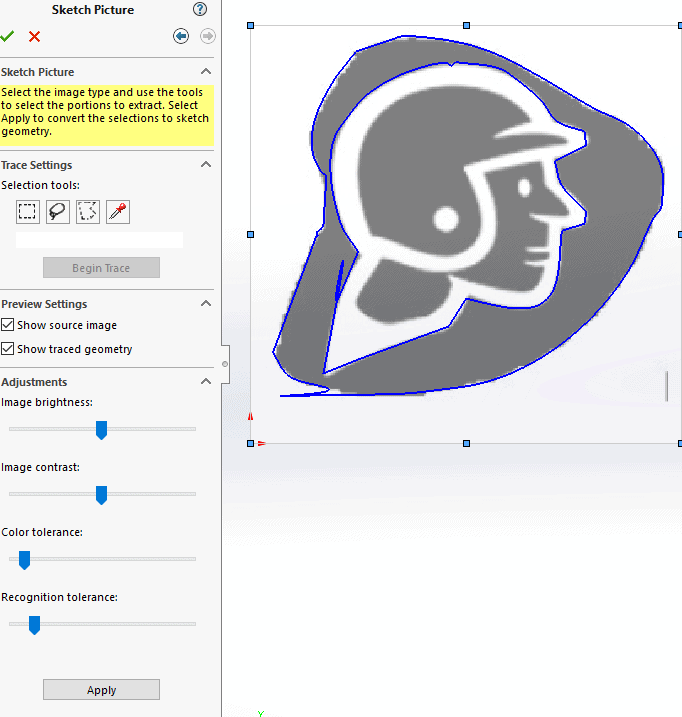 It looks a little rough however by making minor adjustments to the slider bars: Image brightness, Image contrast, etc., we can achieve a better approximation: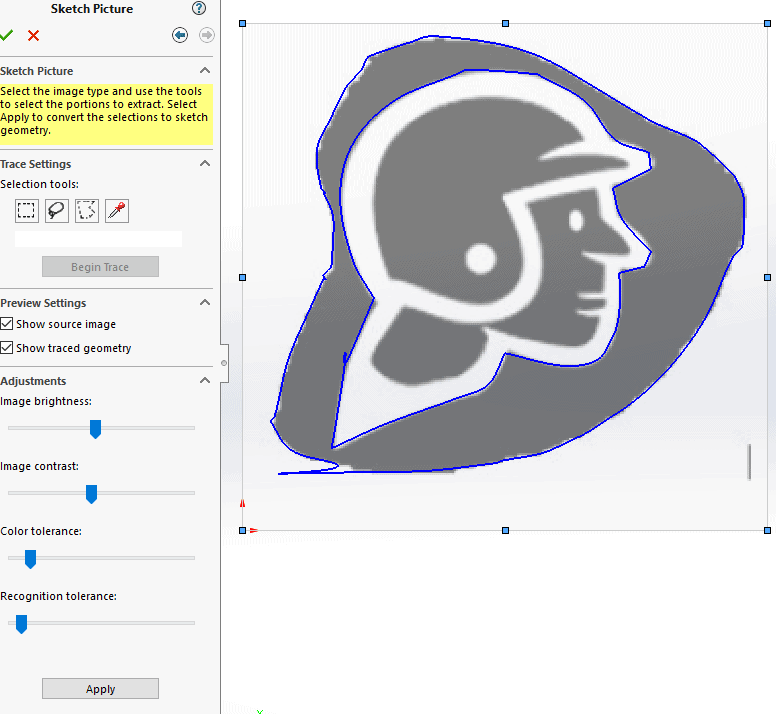 We'll click the green check mark to accept this result. The final step is to clean up the sketch. This is done by suppressing the picture image and editing the sketch: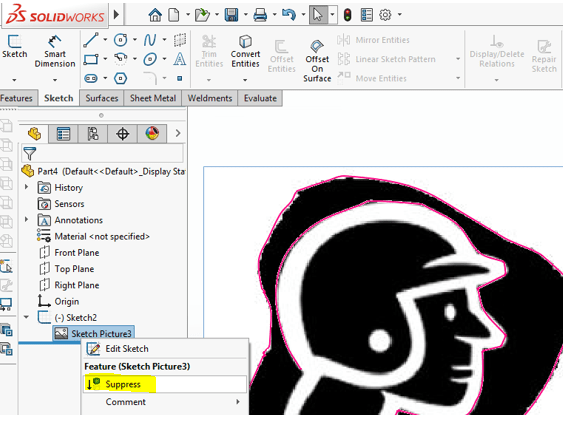 Edit the sketch to clean up extraneous unwanted sketch entities and adjust the remaining sketch to your liking.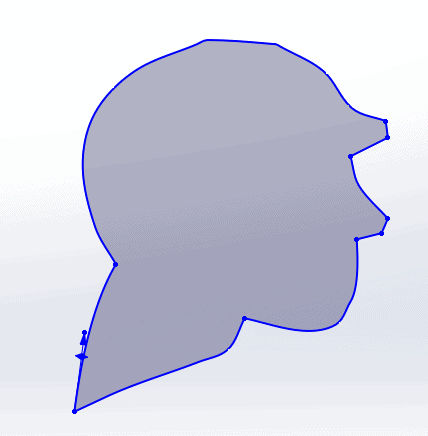 Try experimenting with the different Trace setting selection tools for new approaches to capturing the best trace. Also, remember that sharp high-quality images will give the best results.
I hope this introduction to Autotrace will save you a little time in your next 2D trace project. Till next time…happy tracing!
James Carlin, CSWE
Sr. Support Engineer
Computer Aided Technology, LLC