Meet our Experts: Alex Pauley - Senior 3D Printing Field Technician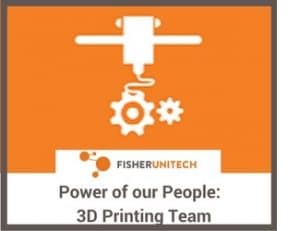 The people on the 3D printing team at Fisher Unitech have pretty amazing jobs. They get to help engineers and designers bring their virtual ideas to life on a regular basis. One of those team members is Alex Pauley, our Senior 3D Printing Field Technician based out of our office in Chicago, Illinois. Alex is certified on the entire line of Stratasys 3D printers and the lead installer. He also teaches advanced Insight software training courses.
Keep reading to learn more about Alex, 3D printing, and his role in the customer experience.
The 3D printing industry is continually expanding with new enhancements. Whether it be new color capabilities in the Stratasys J750, 3D printing Metal with DeskTop Metal machines, or the speed and precision of the F123 series, new machines and materials are pushing boundaries to bring ideas to life. Since 2011, Alex has seen many machines and has met with many customers to help bring new innovation to their business and everyday work flow. Here is what he had to say about his experience.
What gets you geeked out about 3D Printing?
Being able to see what people can create and what ideas people can bring to life. It is not every day you get to see someone's idea turn into a real life part. Seeing the idea transition from words to drawings, to a real thing is fun to be a part of.
What do you enjoy most about helping your customers?
Seeing the excitement and passion people have for what they do. When I'm performing an install, I get to see people thrilled to be able to make anything and everything and bring their ideas to life. Designers and engineers mostly view their designs a virtual realm; 3D printing allows for a physical prototype. Working with such a vast range of different types of people and companies is not something everyone gets to do.
Why should more companies consider 3D printing as part of their everyday work flow?
What one can accomplish and create with 3D printing is virtually endless. Having that capability in-house can offer up so many possibilities for a company and its employees. When I speak to customers after they've had a machine on-site for a year, the amount of added applications they have found to use the equipment for over what they originally planned is amazing.
Do you have advice or best practices for someone who recently adopted 3D printing?

Have fun with it! 3D printing is a powerful and flexible technology. Your mind is your limit, so whatever you can think up can be turned into real life. If you have questions, don't hesitate to reach out to our support team.
Did you know?
Alex is a Chicago sports fan. When he's not busy installing, traveling, or teaching he likes to keep up with his favorite teams. He keeps active outside by kayaking, running, biking, and playing basketball. You can also check out his recent tech tip where he answers "How Important is Orientation to your 3D Model"?
Power of our People
Our award-winning technical team provides unsurpassed service and support for the products we sell. We offer more training options than any other 3D CAD solution provider in the country, and our consulting team delivers professional services for design automation and data management.
Meet our Experts
Greg Pancoast – 3D Printing Field Technician
Drew Buchanan – Advisory Support Engineer
Rachael Buhl – Senior Application Engineer Instructor
Like what you see?
About the Author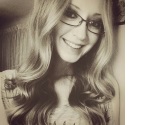 Angelle Erickson writes about how companies are using innovative technologies, such as 3D printers and SOLIDWORKS software to increase productivity, improve product development processes, and maximize business potential.