Meet our Experts: Technical Support Manager Cami L. Florence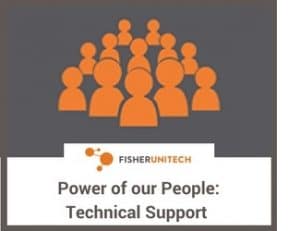 Today on our Meet our Experts series we're featuring Cami L. Florence. Cami has been with Fisher Unitech for over 10 years and is a Technical Support Manager based out of our office in Milwaukee, Wisconsin. As a Certified SOLIDWORKS Expert, Cami specializes in weldments, sheet metal, and surfacing and has over 20 years experience with SOLIDWORKS, design, pre-sales, support, and training.
If you've been to the well-known conference SOLIDWORKS World, you may have seen Cami present. She has an extraordinary knowledge- base and has created informative presentations to help with other users' success. Keep reading to learn more about Cami and the pride she takes in providing the best customer experience.
SOLIDWORKS 3D CAD software is constantly expanding and developing new tools to improve the user experience. If you have a question regarding your software, you've come to the right place. Here's what Cami had to say about SOLIDWORKS, her customers, and the Fisher Unitech technical support team.
What do you enjoy most about helping customers?
"I love the problem solving and showing our customers what SOLIDWORKS can do. I get a great satisfaction in knowing that I helped a customer get through an issue and got them up and running or able to finish a product. Plus, I get to see all the amazing things that our customers are designing with the software."
How does our best-in-class technical support team help enhance the customer experience?
"Even though we range from New England, the Midwest, and Mid-Atlantic, we have a very talented group of support technicians with a wide range of talents to assist our customers. We use a global chat to keep in contact which allows us to tap those talents if we run into something we haven't seen before. We currently have 17 technicians available from 8am-6pm ET assisting customers. Our team takes pride in making sure that our customers are well taken care of."
What got you interested in SOLIDWORKS?
"I started as a manual drafter back in 1986 and moved to AutoCAD in 1991. I was introduced to SOLIDWORKS in 1996 and as soon as I started training I knew this was the software for me. I couldn't believe all of the cool things it could do and what a huge step up from the 2D world! Anytime I am working with SOLIDWORKS I'm able to play around and have fun."
What are you looking forward to most about SOLIDWORKS 2018?
"I am excited to be participating in the Design to Manufacturing events to introduce the new functionality in the software and get to meet the customers who attend and of course – talk about SOLIDWORKS!"
Did you know…?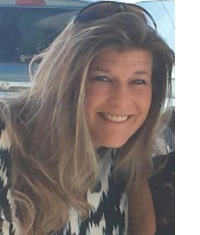 Cami loves the outdoors. At any given time in her spare time you can find her out on beautiful Wisconsin lakes fishing for walleye or pike, playing softball, pool, or rooting for the Green Bay Packers. She is also very involved in her husband's band and spends her weekends being his number one roadie and groupie.
Cami will be presenting at the Design to Manufacturing events in Pittsburgh, Pennsylvania on October 5th and Overland Park, Kansas on October 10th.
Not in your area? No problem. You can learn more about SOLIDWORKS 2018 and the latest in additive manufacturing in one of our other locations.
Power of our People
Our award-winning technical team provides unsurpassed service and support for the products we sell. We offer more training options than any other 3D CAD solution provider in the country, and our consulting team delivers professional services for design automation and data management.

Meet our Experts
Alex Pauley – Senior 3D Printing Field Technician
Greg Pancoast – 3D Printing Field Technician
Drew Buchanan – Application Engineer
Like what you see?

Multiple Leaders and How Awesome is SOLIDWORKS Help
About the Author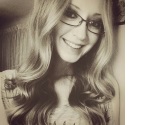 Angelle Erickson writes about how companies are using innovative technologies, such as 3D printers and SOLIDWORKS software to increase productivity, improve product development processes, and maximize business potential.