Meet our Experts: Application Engineer Drew Buchanan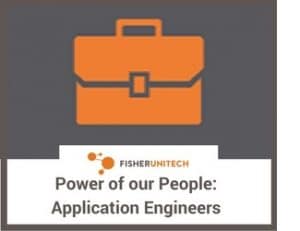 Meet our Application Engineer, Drew Buchanan, who is based out of our office in Horsham, Pennsylvania and has been with Fisher Unitech since 2015. Drew has been immersed in Computer-Aided Engineering (CAE) technology, also known as design validation or simulation technology, for the majority of his career. After earning his Bachelor of Science degree in Mechanical Engineering from the University of Pittsburgh he continued to Villanova University for his Masters degree.
Keep reading to learn more about Drew's background with CAE, his simulation webcast on SOLIDWORKS Plastics, and how having the right solution can help you spot challenges before they occur during the design process.
SOLIDWORKS 3D CAD software offers a Computer-Aided Engineering and design validation solution to accomplish and visualize analysis tasks while designing a product. By having this simulation technology, designers and engineers are able to perform strength, temperature, and all the other ins-and-outs of a design before producing a prototype. Here is what Drew had to say regarding his experience and helping his customers reap the benefits of using a SOLIDWORKS design validation solution.
What got you interested in CAE? What do you find so fascinating about it?

I got introduced to CAE in my first engineering job working with designing tooling for turbine blades in power plants. Since that first introduction, I have been able to utilize CAE in the bio-medical, energy, aerospace, and consumer goods industries. One of the most exciting things about CAE is a designer can simulate every potential process that would be incurred to a part. Therefore, more prototypes can be tested, and thus a better product can come on to the market.
How does having a CAE solution improve the design process?
Prior to CAE, all engineering analysis was solely done via physical testing, and as a result testing had to be conducted with a physical prototype. With the use of CAE solutions, the designer can test multiple designs prior to even constructing a prototype. This allows the designer to test designs virtually prior to a prototype being created.
What do you enjoy most about helping your customers?
I enjoy the satisfaction that comes from solving the tricky analysis problems that customers initially thought were impossible to do with CAE.
Did you know?
Drew has been working with Computer-Aided Engineering tools since the mid-2000s when he was an engineering coop with Siemens Power Generation. Upon graduation, Drew worked in the energy industry for six years working as a design and analysis engineer for design and analysis applications.
He is also quite adventurous! When he's not working in simulation technology or with customers, he's often out in the wild climbing, cycling, and backpacking in remote areas of the U.S. and abroad. He's explored the Alps, Rockies, Sierra Nevadas, Appalachians, and Cuillins.
View Drew's recorded webcast where he be discussed SOLIDWORKS Plastics simulation, and demonstrated how adding a design validation solution to your product development process can help diagnose and avoid potential problems. View webcast.
Power of our People

Our award-winning technical team provides unsurpassed service and support for the products we sell. We offer more training options than any other 3D CAD solution provider in the country, and our consulting team delivers professional services for design automation and data management.

Meet our Experts:
Aaron Winthers – Advisory Support Engineer
Rachael Buhl – Senior Application Engineer Instructor
About the Author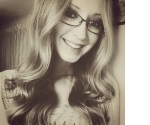 Angelle Erickson writes about how companies are using innovative technologies, such as 3D printers and SOLIDWORKS software to increase productivity, improve product development processes, and maximize business potential.