Meet our Experts: Senior Application Engineer Ken Reinert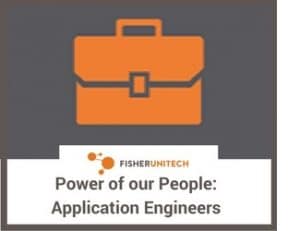 Meet our expert and Senior Application Engineer Ken Reinert. Ken is based out of our office in Horsham, Pennsylvania and has a slew of knowledge on Electrical 3D CAD software with over 18 years experience.
After gaining his degree in Specialized Technology and Mechanical Engineering from York Technical Institute, Ken jumped right into the industry and has been a leader, trainer, and technical supporter ever since. Keep reading to learn more about Ken and his focus on helping companies reduce cost and design better and smarter products.
SOLIDWORKS Electrical is a fascinating toolset that allow users to design detailed and intricate schematics seamlessly and easily. Here is what Ken had to say about his experience with Electrical and why he enjoys helping customers.
What got you interested in using CAD Electrical in the first place?
I've always been fascinated with how things work. Not just on the mechanical side, but the Electrical side as well – it's just as important, especially depending on the product.
SOLIDWORKS Electrical allows users from the mechanical and electrical design teams to collaborate easier together. Changes to the design can be easily viewed and revisions can be made without pesky back-and-forth communication and delays.
Here's Ken's opinion on why having a reliable Electrical solution is so important to a company and his role in the customer experience.
Why do you think having an Electrical solution improves the design process?
Having an Electrical/PCB solution that communicates bi-directionally with 3D CAD allows team members to do a number of things quickly and easily: confirm everything is going to fit, get the correct board shape the first time around, run a thermal study, create an accurate and complete Bill of Material (BOMs), and catch potential issues early in the design stage just to name a few. It also fosters collaborative work within the team.
What do you enjoy most about helping customers?
The genuine handshake and thank you I receive and knowing the solutions I presented were exactly what the customer needed to make them even better than they were before.

Did you know…?
Ken has a lot of certifications! He's a Certified SOLIDWORKS Sales Professional, Trainer, Support Technician, Elite Application Engineer, and Presentation Professional. He's also creative and a tinkerer even when he's not using SOLIDWORKS. He enjoys woodworking, deep sea fishing and cooking along with spending time outdoors by the water with his family at their cottage in Canada.
Power of our People
Our award-winning technical team provides unsurpassed service and support for the products we sell. We offer more training options than any other 3D CAD solution provider in the country, and our consulting team delivers professional services for design automation and data management.

Meet our Experts
Aaron Winthers – Advisory Support Engineer
Rachael Buhl – Senior Application Engineer Instructor
About the Author

Angelle Erickson writes about how companies are using innovative technologies, such as 3D printers and SOLIDWORKS software to increase productivity, improve product development processes, and maximize business potential.