Meet our Experts: Matt Haywood - Senior Support Engineer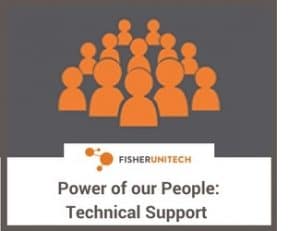 If you've been a customer of Fisher Unitech for a while, or if you've ever contacted our SOLIDWORKS Customer Support team, you have probably interacted with Matt Haywood. Matt is a Senior Support Engineer based out of our office in Grand Rapids, Michigan and part of the Fisher Unitech family since 2003. After gaining his Bachelor of Science degree in Mechanical Engineering from Western Michigan University, Matt worked in the automotive and office furniture industries. Since then, Matt has earned several Expert, Professional, and Specialist SOLIDWORKS certifications in Mechanical Design, Simulation, Data Management, and more.
Keep reading to learn more about Matt and how his initial story at Fisher Unitech changed when he became one of the founding fathers of our SOLIDWORKS Support Group.
You had a major impact on the creation of our SOLIDWORKS technical support team. How has it evolved since it was first established?
When I first started working for Fisher Unitech, we only had SOLIDWORKS Applications Engineers that handled both pre-sales and post-sales. Our company was growing rapidly and we saw a need to have more of an emphasis placed on post-sales support. Our CEO at the time was tossing around ideas for creating a special team for post-sales. Since this was a part of the business that I really enjoyed, I approached him and volunteered to be part of the experiment. We had immediate success with this concept and it improved our SOLIDWORKS customer service and support.
What are some of the most important elements to having a successful SOLIDWORKS support team?
We have a diverse group of women and men on our SOLIDWORKS technical support team who come from a variety of disciplines. Many of us have had work experiences prior to coming to Fisher Unitech and this is helpful when we deal with customer problems. If there is a situation where I have less experience, I can typically lean on one of my team members for help. It makes all of our jobs easier and in the end, it benefits our customers.
What do you enjoy most about helping your customers?
It is challenging and interesting to see the wide variety of projects that our customers are working on daily. Not only is it rewarding to assist others, but I'm able to continue learning with each interaction and apply it to the next situation.
Did you know..?
Matt loves to travel! In his free time, he loves exploring the country with his wife and three children. In fact, one of their family goals is to visit all 50 U.S. states, a goal they will conquer by mid-2018 (except for Alaska, they're still working on that one).
Power of our People
Our award-winning technical team provides unsurpassed service and support for the products we sell. We offer more training options than any other 3D CAD solution provider in the country, and our consulting team delivers professional services for design automation and data management.

Meet our Experts
Dan Erickson – 3D Printing Application Engineer
Cami L. Florence – Technical Support Manager
Alex Pauley – Senior 3D Printing Field Technician
DON'T FORGET TO SUBSCRIBE

About the Author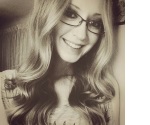 Angelle Erickson writes about how companies are using innovative technologies, such as 3D printers and SOLIDWORKS software to increase productivity, improve product development processes, and maximize business potential.