Fisher Unitech Announces Channel Partnership with Nano Dimension
On July 30th, 2018 Fisher Unitech announced their channel partnership with Nano Dimension. Nano Dimension is a leading additive electronics provider that is disrupting, reshaping, and defining the future of how cognitive connected products are made. With unique 3D printing technologies, partnering with Nano Dimension will satisfy the growing demand for electronic devices that require increasingly sophisticated features.
With this partnership, Fisher Unitech will now provide Nano Dimension's award-winning DragonFly 2020 Pro 3D Printer, a one-stop solution for 3D printed electronics including PCBs (printed circuit boards) to the Midwest, Mid-Atlantic, and New England areas.
DragonFly 2020 3D Printer
The Nano Dimension DragonFly 2020 3D Printer empowers companies to take control of their entire development cycles by 3D printing custom printed circuit boards. Regardless of the design stage, whether you're in the early stages of proofing, validating your design or testing fixtures, in-house 3D printing of multilayer PCBs, sensors, antennas, magnetic components, and other electronic elements can drastically shorten design time.
3D printing circuit boards in-house also eliminate the need to outsource to 3rd party vendors which can take weeks or months before testing can even begin. This does not take account for design reworks which can turn weeks into months before a project is completed.
How the DragonFly 2020 3D Printer Works
Combining 3D inkjet technology, highly specialized nanoparticle ink, and advanced software, the DragonFly 2020 Pro 3D Printer produces advanced PCBs quickly and easily. Inkjet printheads deposit conductive and electronic inks and build up the multilayer circuits, pass by pass. The DragonFly 2020 Pro makes it possible to print electronic circuits directly into components to create both standard and truly revolutionary fully functional free-from electronics within hours.
Empowering End to End Processes
Demand for circuitry, including PCBs – which are the heart of every electronic device – covers a diverse range of industries, including consumer electronics, medical devices, defense, aerospace, automotive, IoT, and telecom. This new channel partnership will empower companies to complete end-to-end process in-house with the use of SOLIDWORKS Electrical and SOLIDWORKS PCB 3D CAD software for designing needs and the DragonFly 2020 Pro for printing, testing, and prototyping, resulting in a complete embedded electronic solution.
SOLIDWORKS Electrical Software
SOLIDWORKS Electrical software contains a full suite of applications for a multitude of tasks. SOLIDWORKS Electrical lets you quickly plan your electrical system, including a library with thousands of symbols and parts. All work in 2D and 3D is synchronized in real time allowing you to create fully integrated BOMs that include both mechanical and electrical parts.
SOLIDWORKS PCB Software
SOLIDWORKS PCB Software brings electrical and mechanical engineers together seamlessly. When a change is made in SOLIDWORKS PCB, behind the scenes those same changes are being updated in SOLIDWORKS in real time and vice versa. Users no longer have to jump around between files to ensure everyone is on the same page.
"This partnership represents significant growth potential for both companies. Nano Dimensions technology forwards our mission to fundamentally advance manufacturing in America by adding cutting-edge 3D printed circuit boards for our customers," said Matt Wise, CEO of Fisher Unitech. "Digitization of the product development process and transitioning to the 4th industrial revolution is at the top of the senior executive's agenda. It is our focus to provide the best technology solutions to decrease the time to market and allow companies to develop new offerings for all of their customers. "
We are beyond thrilled to share our channel partnership with Nano Dimension with you. To learn more about the Fisher Unitech and Nano Dimension partnership, view the official press release.

Related Articles
Enable Collaboration & Streamline Workflow with SOLIDWORKS Electrical Training
Joining Forces: Design in Parallel with SOLIDWORKS Electrical and PCB
How to Insert a Printed Circuit Board in SOLIDWORKS
About the Author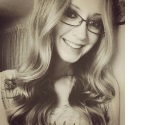 Angelle Erickson writes about how companies are using innovative technologies, such as 3D printers and SOLIDWORKS software to increase productivity, improve product development processes, and maximize business potential.