Nano Dimension and the Power of PCB 3D Printing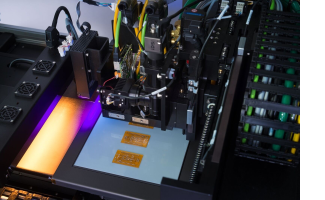 In the time of industry 4.0, remaining innovative and evolving quickly is key to manufacturing success, especially when it comes to electronics. Yet manufacturers creating PCBs and other electronic components are often held back by outsourced designs that can delay the design cycle by weeks or even months.
To address this issue, companies like Nano Dimension have worked to adopt 3D printing to fit the unique needs of electronics development. Through revolutionary new hardware and materials, electronics designers and manufacturers can now leverage the power of additive manufacturing with PCB 3D printing. Here's what you need to know.
What is PCB 3D Printing?
As the name applies, PCB 3D printing is the process of using a 3D printer to create electronic components such as printed circuit boards (PCBs).
PCB 3D printing is relatively new in terms of 3D printing technology and continues to have a slow adoption rate because of its complexity; in order to be effective, a PCB 3D printer must be able to accurately convert the 2D designs of traditional PCB design files and create high-resolution conductive traces with specialty nano-particle inks. PCB 3D printer manufacturers must, therefore, create new software, hardware, and materials that can all work together to achieve the required level of precision.

How Does PCB 3D Printing Work?
According to the EE Times, PCB 3D printing works by depositing two materials (one conductive and one dielectric) in layers from the substrate up, following the locations specified by the design file and finishing at the topside conductors. The technology relies on precise XYZ coordinates to specify the position of the conductive traces and build the finished product.
What Is Nano Dimension?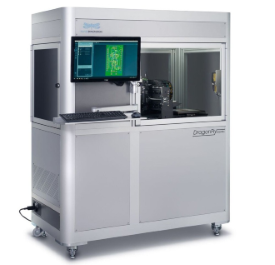 Nano Dimension is a leading additive electronics provider reshaping the way that electronics products are made. Its flagship product, the DragonFly 2020 Pro, is a PCB 3D printer capable of printing dielectric polymer and conductive metal simultaneously, allowing users to print electronic circuits directly into components and create multilayer PCB prototypes. Users can keep their proprietary design information in-house, and shorten the design and test cycles to just days.
The DragonFly2020 Pro combines the crucial elements of a good PCB 3D printer into one streamlined system:
Why is the DragonFly 2020 Pro Important?
As one of the leading PCB 3D printers, Nano Dimension and the DragonFly2020 Pro are transforming electronics development by shortening lead time and lowering costs while still keeping designs (and your intellectual property) in-house. The race to improve smart product design and create new and innovative electronics requires more advanced capabilities than what can be accomplished through traditional 2D design and soldering, and manufacturers who leverage this new technology will find themselves able to work faster and more efficiently.
If you want to learn how you can use PCB 3D printing and Nano Dimension technology to create electronic elements – including sensors, magnetic components, electromagnets and more – contact us by clicking below.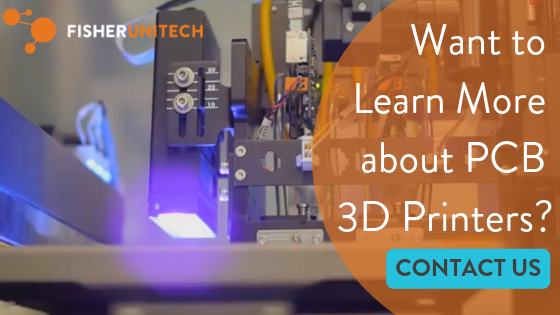 Related Articles
Fisher Unitech Announces Channel Partnership with Nano Dimension
The History of 3D Printing: A 3D Printing Timeline
How Does 3D Printing Work? What Are the Common Functions, Uses, and Product Options for 3D Printers?
About the Author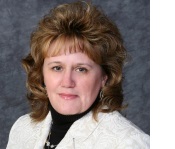 Lisa Hannon is a marketing manager at Fisher Unitech. She develops content for 3D printing topics that have an impact across all industries that are researching ways to maximize getting products to market faster as well as cost savings with 3D printing solutions. Lisa has worked as a marketing management professional since 1998, most recently with Stratasys. You can follow her on Twitter: @lmci37.