New Announcements from Stratasys: F120, V650 SLA Flex, and Pantone Colors
On April 1st, 2019, Stratasys announced some exciting new products to their additive manufacturing solutions portfolio. These new products include the F120 3D printer, which is an addition to their F123 Series line, the V650 Flex SLA 3D printer, and Pantone color capabilities for PolyJet which can be utilized on the J750 and J735 production 3D printers. Keep reading for a deeper look into these new innovations from Stratasys.
Stratasys F120 3D Printer
The Stratasys F120 is an industrial-grade 3D printer designed for your workspace with an attractive price. Ideal for workgroups and companies looking for a printer with industrial reliability to perform longer "lights-out" manufacturing, this newest addition to the F123 series is ideal for novices to experts.
The F120 comes equipped with some new features that set it apart from the competition including:
• Compact overall size to fit nicely into your work environment
• Consistent and accurate parts
• Rugged frame and enclosed heated chamber for best material control and results
• Quick and easy material swap-out and auto-calibration
• Engineering-grade materials and hands-free support removal
Below you will see the F120 versus the uPrint SE Plus regarding build envelope, materials, slice height options, and software capabilities.
Some special features of the F120 3D printer include Coil in Box material packages with 200ci (vs 60/90 with the F170). Part accuracy is also within: +/- .200 mm *.008 in), or +/- .002 mm/mm (.002 in/in), whichever is greater. Additionally, print speed is faster than the uPrint SE Plus: Standard mode is 1.5x faster, and Fast-Draft mode is 3x faster.
Stratasys V650 Flex SLA Machine
With this latest announcement comes the V650 Flex, the first Stereolithography (SLA) machine developed by Stratasys outfitted with verified Somos materials. Stereolithography is an older 3D printing technology (called vat photopolymerization) which means that the machine cures resin with a high precision laser, layer-by-layer, with a rolling pin that flattens every cured layer for the next layer to be deposited.
Stereolithography is ideal for very high detail, high-resolution parts, and exceptionally clear parts. It is also one of the fastest print technologies in the world. However, it is important to note that support material is the same as the model material, so determining where and how to generate supports can be time-consuming. Additionally, post-curing is always required because SLA parts are not fully cured right off the machine. Lastly, areas where the parts touch support will need smoothly.
Below are the tech specs for the Stratasys V650 Flex.
Below is the information about the four verified Somos materials.
In addition to the four verified Somos materials, this system is also open, allowing unverified resins. (355nm). Below are some basic comparisons between FDM, PolyJet, and SLA.
Pantone
Adding onto the already rapidly growing color spectrum available for PolyJet, Stratasys introduced new Pantone color availability utilizing the vivid PolyJet materials released in 2018. Pantone is a staple in specific color applications, used by over 10 million designers and producers to define and communicate specific color requirements in their business.
Pantone lets you replicate the colors of end-use products that are created – not just the prototype. One of the most exciting abilities is being able to more accurately replicate skin tones. What's more, is that there are no system upgrades other than a small kit to generate those color profiles. So if you own a J750 or J735 already, all you need to do is upgrade your GrabCAD software.
Now, if there are no required hardware or software additions, the bigger question is about workflow. What is this new workflow? How does it work? How does it compare to previous color workflows?
Pantone utilization is specifically designated for opaque color shells, and not for thin walls (<6mm), images, or semi-translucency. Some printer calibration isn't even required for some Pantone colors. Calibration is required for skin tones and grays.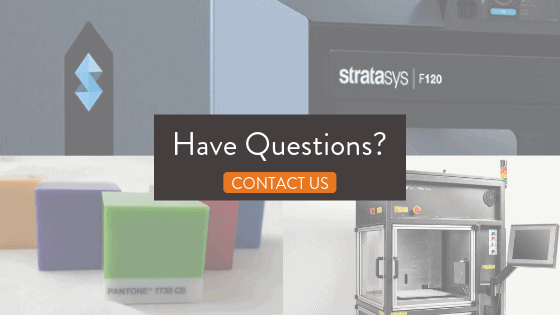 Related Articles
3D Printing in the Automotive Industry: Revving Up Production with the Stratasys J750
7 Design for Additive Manufacturing (DfAM) Principles
3D Printing Packaging & Consumer Goods: Custom Designs, Lower Costs
About the Author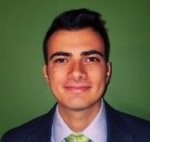 Gerald Matarazzo is a certified Additive Manufacturing (AM) Application Engineer, AM Designer, AM Service Engineer, Project Manager, and Lean Six Sigma Green Belt based out of Boston, Massachusetts. Gerald has a B.S. in Data Analytics and began his career in Additive Manufacturing by starting and leading a makerspace turned service bureau in college. Gerald joined the Fisher Unitech team in 2018 with over 3 years of professional AM experience and is the Lead AM expert for the Fisher Unitech New England territory. Gerald is an experienced educator and presenter providing highly customizable, pre-to-post printing turnkey solutions.