SOLIDWORKS 2018 Installation Guide Part 1 – Individual Installation
SOLIDWORKS 2018 Installation Guide Part 1 – Individual Installation
Another new release of SOLIDWORKS is out. Every year, we get a lot of calls asking for help in upgrading SOLIDWORKS to the latest version. For this reason, we have decided to write a blog series answering the question: How do I install SOLIDWORKS 2018? In this blog series, we will cover the best practices so that you can get up and running with the least amount of down time.
If you do not want to worry about the upgrade your process yourself, we at Computer Aided Technology (CATI) offer SOLIDWORKS Implementation Services. Built on our 20+year experience implementing CAD and engineering solutions, CATI has developed a set of proprietary implementation packages designed to help you get the most out of your investment in SolidWorks.
Download SOLIDWORKS 2018 #sw2018
Go to www.solidworks.com. Near the top left of the page is the Login link.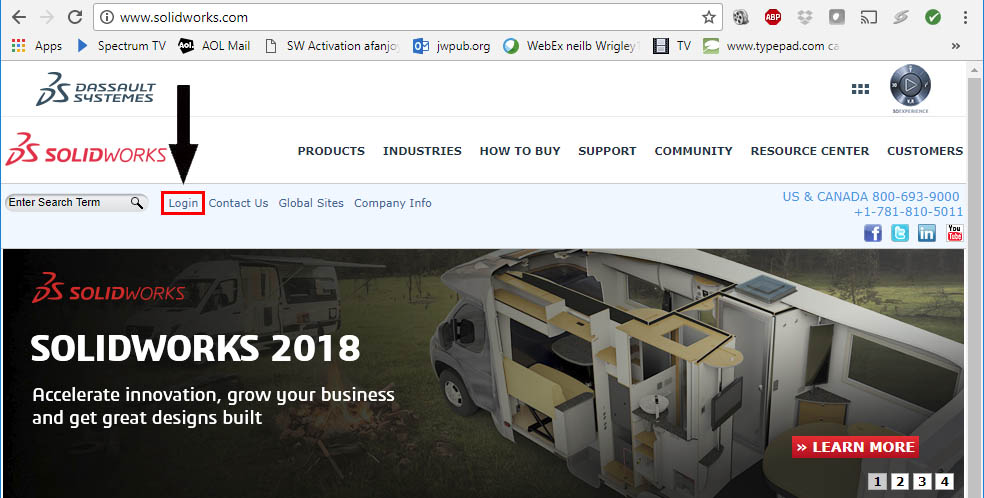 Under SOLIDWORKS Customer Portal, click the Log in button.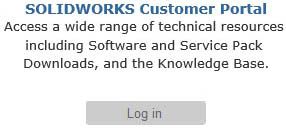 Sign into your account using your email address and password. If you do not have an account, click the Create a SOLIDWORKS ID button.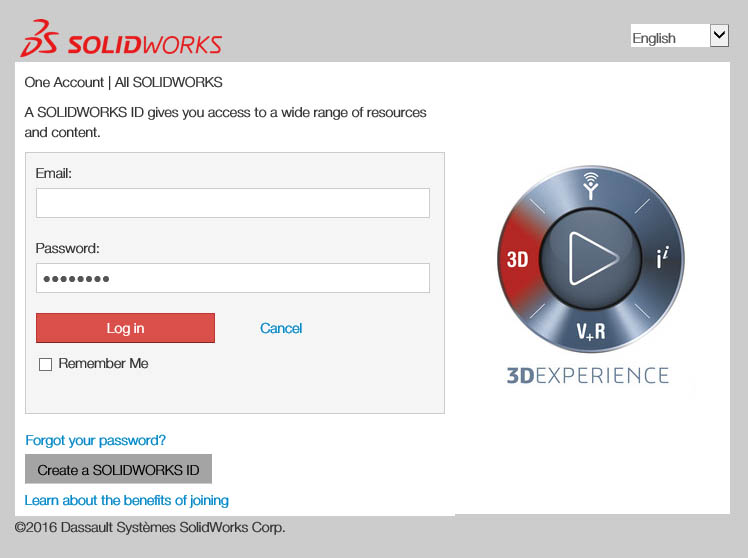 If you have all the locks showing up once you are logged in, click the Register My Products link. Here's a detailed blog article for more detail: How to Remove the Locks in the SolidWorks Customer Portal.
Once you are logged in, click on Downloads and Updates under the Download section.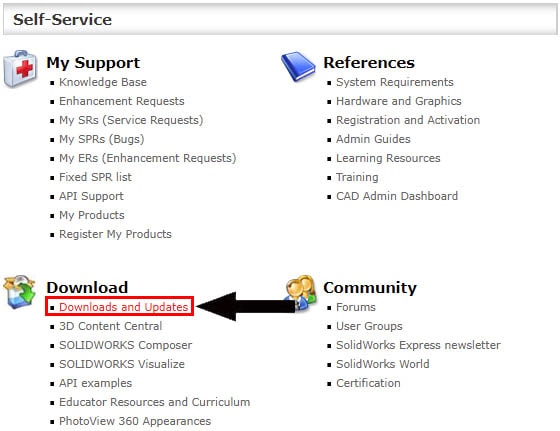 On the Downloads page, make sure that 2018 is the Selected Version. Then, click on the SOLIDWORKS Products link.

Read the SOLIDWORKS Download End User License agreement and then click the Accept Agreement & Continue button.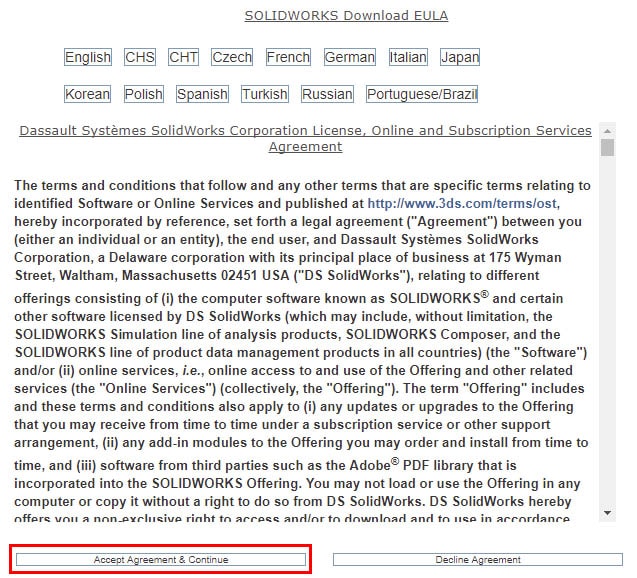 On the Download and Install page, under Step 2, click Download.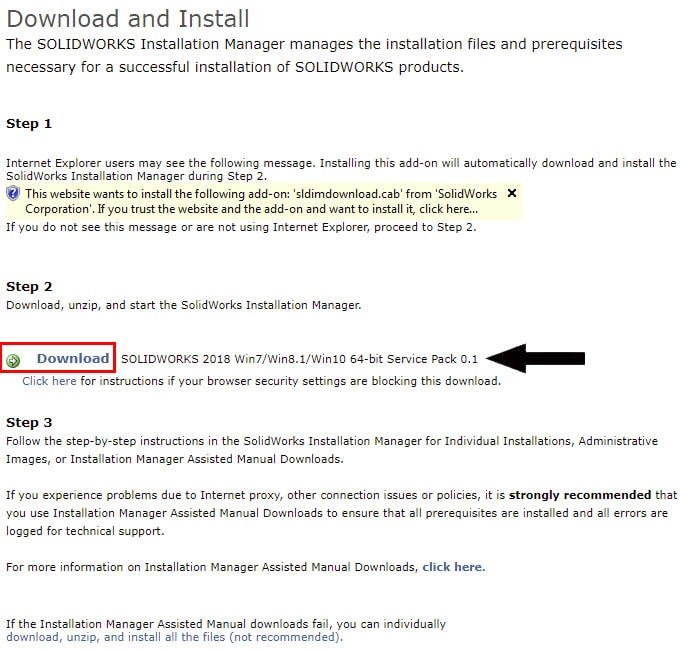 Install SOLIDWORKS 2018 #sw2018
Browse to the downloaded SolidWorksSetup.exe file. To run the file, I prefer to right click on the file in Windows Explorer and select Run as administrator. This makes sure that Windows has full permissions to change any file it needs to. If you double click on the file, it may work just fine, but a lot of installation failures are due to lack of proper permissions. The file is a self-extracting zip file. So, when prompted, choose a location and Unzip the file. This will launch the SOLIDWORKS Installation Manager. Note: SOLIDWORKS recommends that you restart your system before beginning a SOLIDWORKS installation. You will be prompted if a pending reboot is detected.
For an Individual installation, click Next.
Note: There is an option to Download and Share all files. If you have more than one seat of SOLIDWORKS 2018 to install, this is a great time saving option.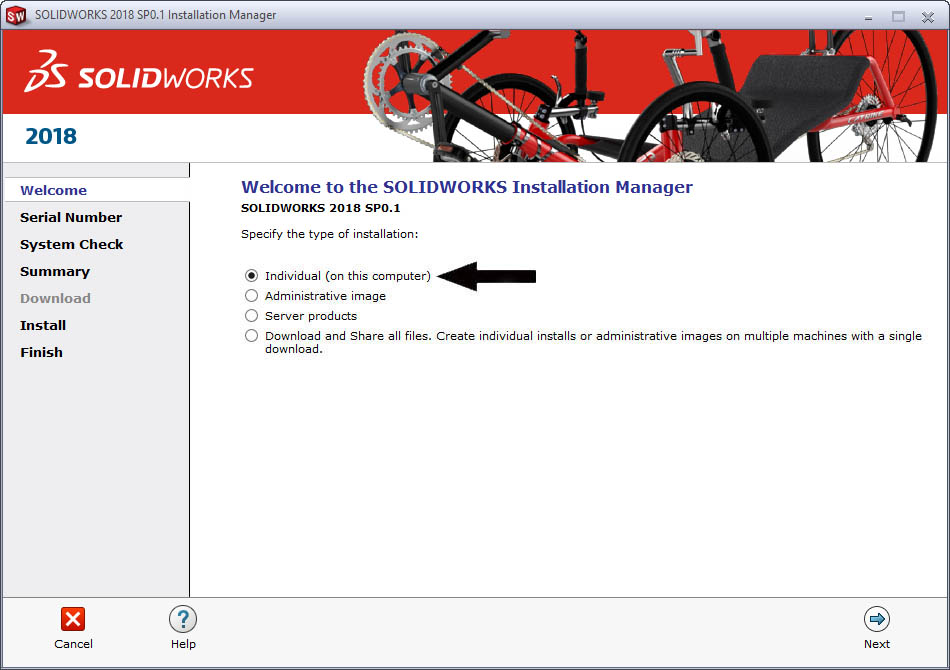 If you have had SOLIDWORKS installed before, your serial number will already be inserted. If not, type it in now. Notice that there are a few more options here if you have other serial numbers. Note: If your serial number starts 0010 or 9010, you have a network serial number. Please be sure to upgrade the license server prior to launching the SOLIDWORKS 2018 client.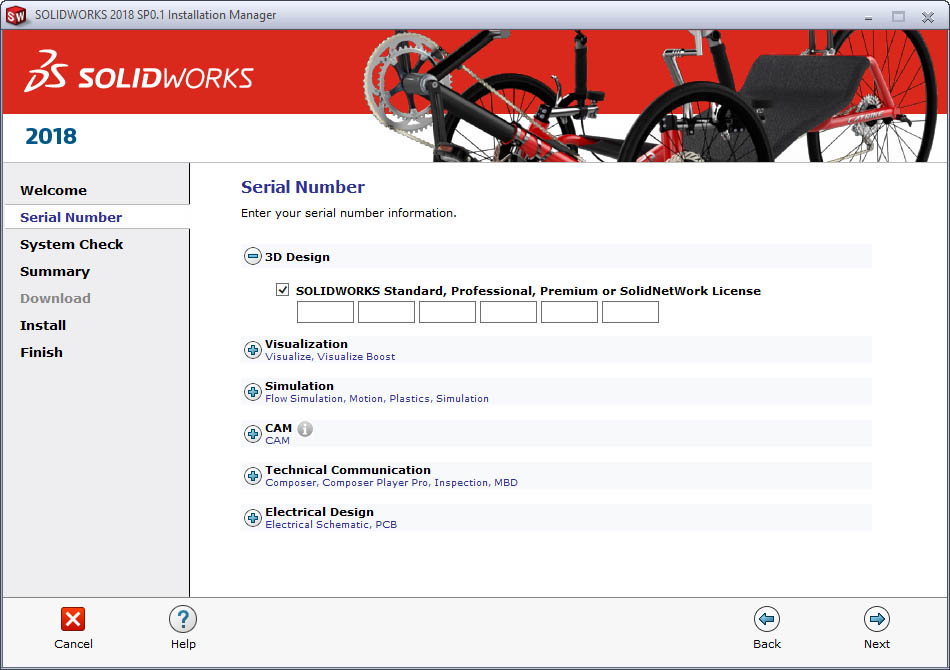 Once your serial number(s) is entered, click Next.
The Installation Manager first performs a system check. SOLIDWORKS is checking to see if previous versions are detected. If you receive a warning, please review the warning before continuing by clicking Next.
In the following images, we will proceed as if we are installing next to a previous install. Select Create a new installation of SOLIDWORKS 2018 and click Next. The steps are the same for a computer that has not had SOLIDWORKS installed on it before.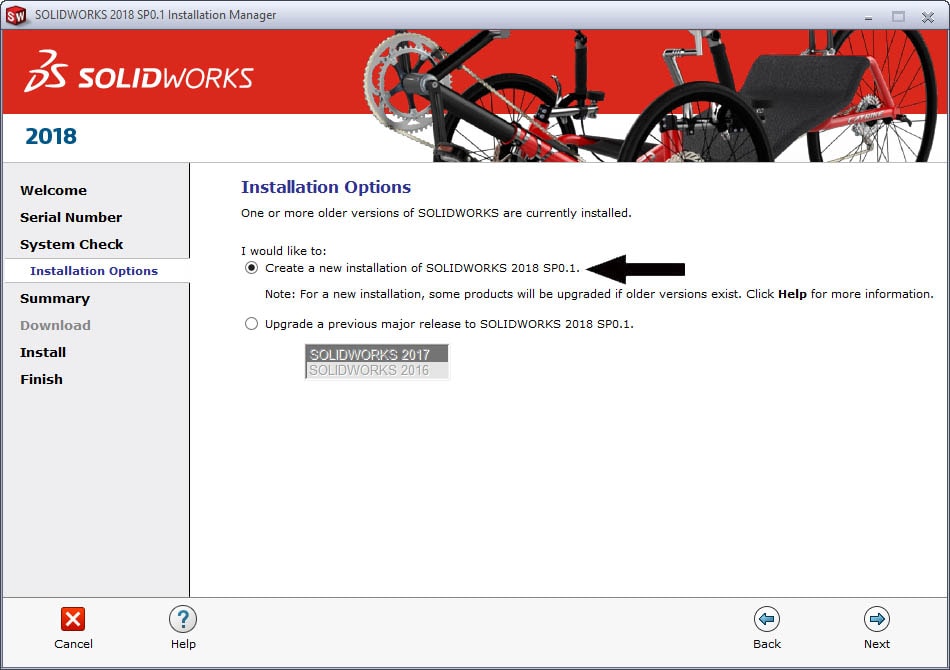 The first item on the Summary page is the option to select which Products you want to install. Use the CHANGE link to select what products you want to install.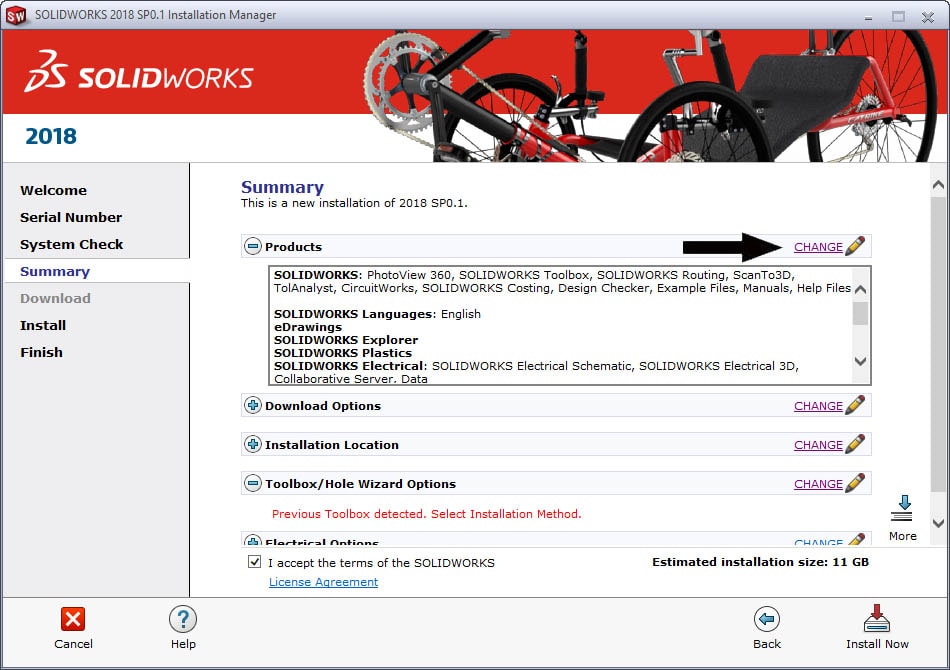 By clicking CHANGE next to Download Options, you can choose to download and install in the same operation or download separately then install. I prefer to do the Download only first and then come back run the install again and choose Install only. This works well if you have more than one user. You can just copy the entire downloaded folder to another machine and you will have all the installation files ready to go.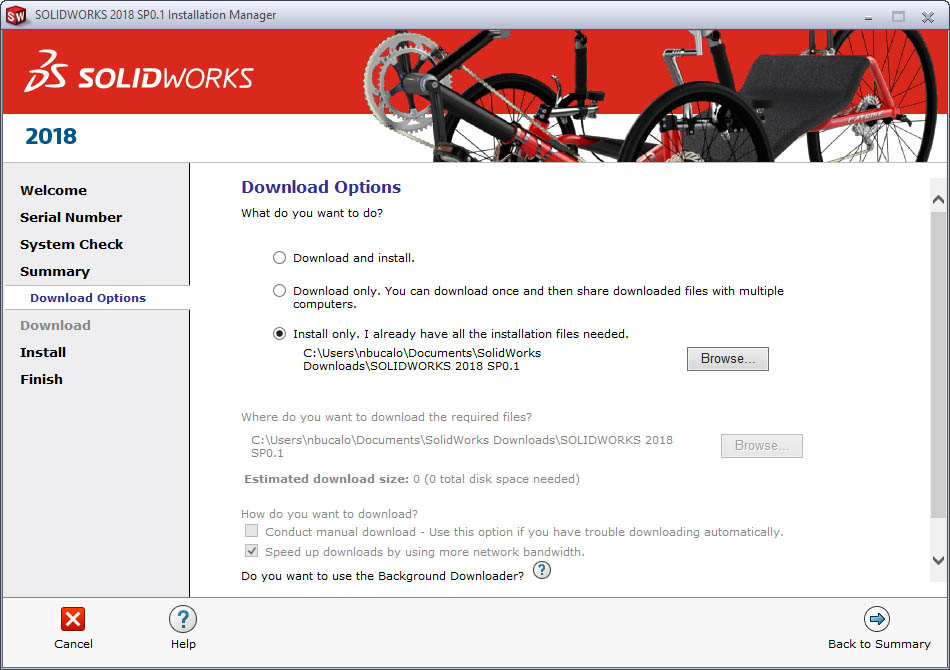 Return to the summary by clicking Back to Summary. I recommend using SOLIDWORKS 2018 as the installation folder name. If the Installation Manager finds a folder already created with the same name, a new folder will automatically be created. Everything will still work, but over time this can get confusing when you have SOLIDWORKS Corp (2) or SOLIDWORKS Corp (3) etc. So, I always recommend naming the installation folder according to the version number. To change the location, simply click Change next to Installation Location. Click Browse. Browse to the desired location and manually type in the folder name "SOLIDWORKS 2018" and click OK.
I also recommend doing the same thing for the Toolbox installation location for a new Toolbox installation.
Note: If you are sharing a toolbox or upgrading an existing toolbox you should choose existing to upgrade the database and not lose your custom part numbers or settings. WARNING: Make sure that all users are out of Toolbox when this is being done. EPDM users will have to check out the entire toolbox. Upgraded Toolbox will not work for previous versions. Before updating Toolbox, I strongly suggest making a copy of Toolbox somewhere safe in case you need to go back for any reason.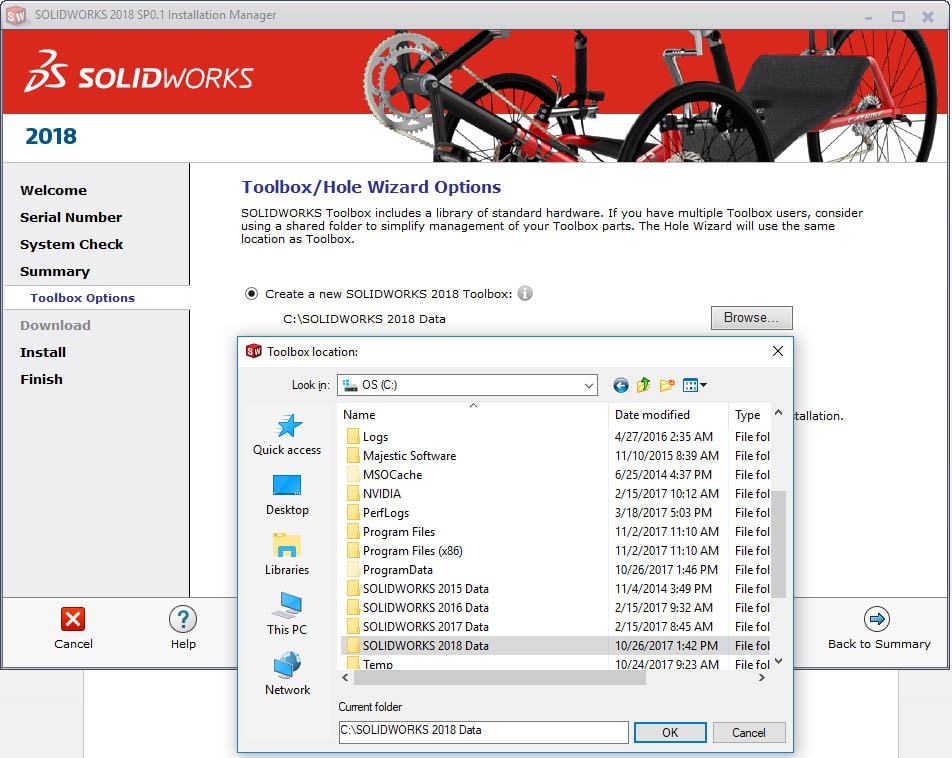 The last step is to check I accept the terms of the SOLIDWORKS License Agreement.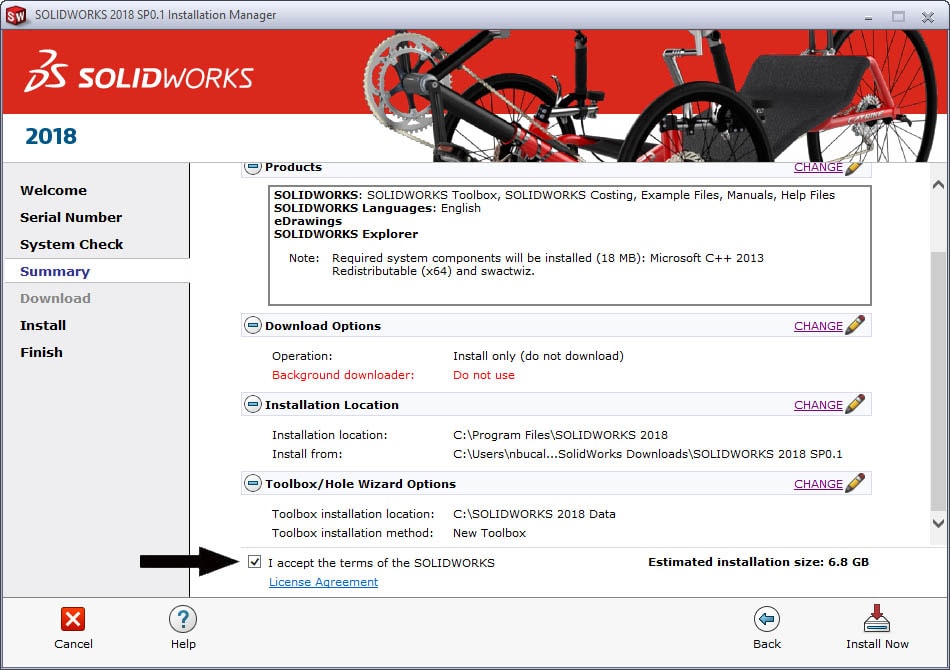 You are now ready to Download and Install. Please note the download size. This is NOT a small download! Note: I chose to Download only first. Then, I launched the setup.exe from the download location again once the download was complete. That is why the image above shows the Install Now option.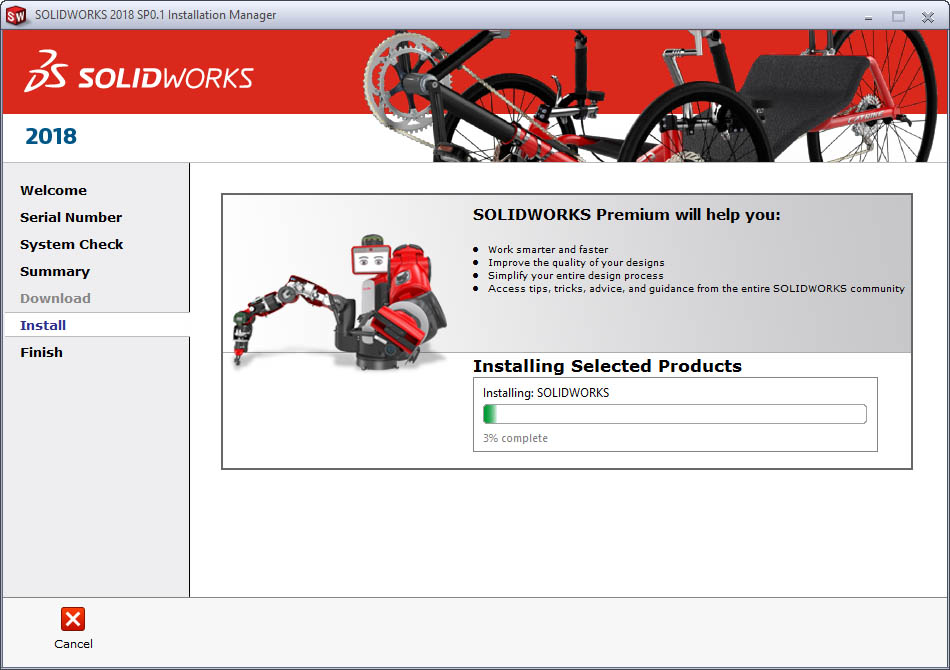 Once the install is completed, please join the SOLIDWORKS Customer Experience Improvement Program.
NOTE: Please remember that the CAD Admin Dashboard and SOLIDWORKS tracking only works if you join the Customer Experience Improvement Program. Participating will not slow down your system. SOLIDWORKS automatically creates the performance log files in the background whether you participate or not. Please make sure to opt in!! This program helps SOLIDWORKS improve product quality and determine product usage trends.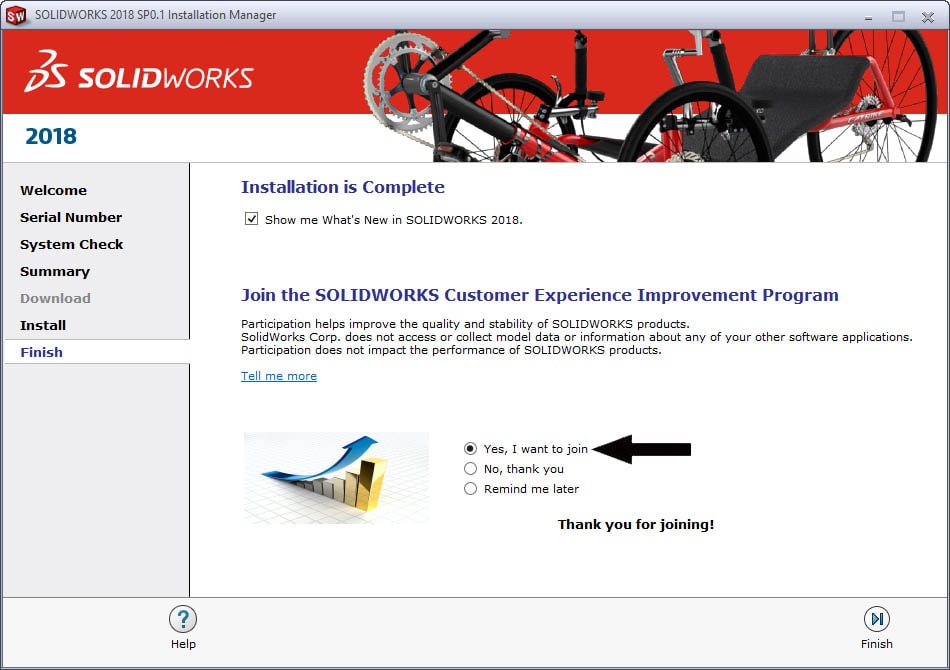 We hope this series has given you an insight on how to successfully install SOLIDWORKS 2018. Please check back to the CATI Blog as the Dedicated Support Team will continue posting new series of articles every month that go further into the details of many of the SOLIDWORKS tools. All of these articles will be stored in the category of Daily Dose…..of SolidWorks Support and links to each article are listed below:
Neil Bucalo
CATI Support Engineer
www.cati.com