SOLIDWORKS 2019 3D Markup: A Better Way to Communicate Design Ideas
Good communication among design stakeholders is essential to any successful design process. SOLIDWORKS 2019 introduces a brand new way to communicate your design ideas by enabling you to add markups directly to parts and assemblies when using a touch device with the release of SOLIDWORKS 2019 3D Markup.
For example, what if you wanted to add some notes to an exploded view of a hoist? To create a new markup you'd simply select insert markup view from the markup folder in the feature manager. Select your preferred pen style using the color pallet and thickness slider. You're then all set to go ahead and get started writing directly on the screen of your tablet or touch device.

As you write, your notes are captured together with the orientation of the markup view. Markups are stored with the model and can be viewed by other members of your design community using SOLIDWORKS on any workstation – touch-enabled or not.
At any time, users an add even more clarity to their notes by mixing styles changing pen color and thickness can be a great way to emphasize or highlight key areas and comments.
When finished, the markup view is automatically captured and stored in the markups folder and, if required, given a name to signify its purpose.
Markups stored with the model can be exported in a variety of industry standard image formats or .pdfs ready to be shared with other stakeholders outside of your SOLIDWORKS design community.
3D markup in SOLIDWORKS 2019 provides a fast and innovative approach to communicating your design ideas.
To see SOLIDWORKS 3D Markup 2019 in action, check out the video below.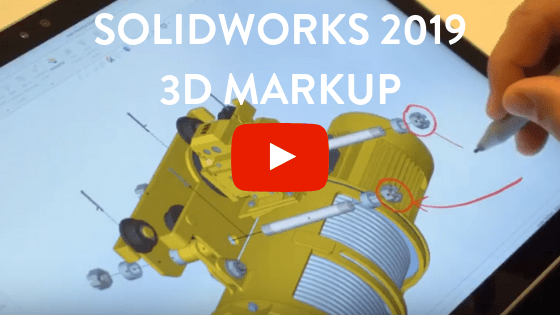 Related Articles
Get a Sneak Peak of SOLIDWORKS 2019
Attend a SOLIDWORKS 2019 Launch Event
About the Author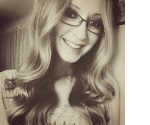 Angelle Erickson writes about how companies are using innovative technologies, such as 3D printers and SOLIDWORKS software to increase productivity, improve product development processes, and maximize business potential.