SOLIDWORKS 2019 Exploded View Enhancements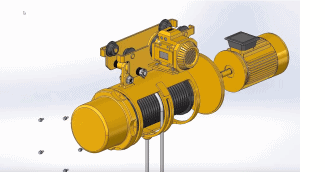 Exploded views are a great way to communicate exactly how assemblies come apart and go together. In SOLIDWORKS 2019, creating and editing exploded views is even easier. One new feature is a rollback bar is available when working with exploded views. This new rollback bar works just like the rollback bar in the Feature Manager and can be dragged up and down the tree to help users visualize an explode sequence step-by-step. Keep reading to find out what's new in SOLIDWORKS 2019 Exploded View.
In the example below, you'll see that the exploded view has the endcap screws moving after the endcap is already exploded. To remedy the problem, explode steps can now be reordered directly in the configuration manager.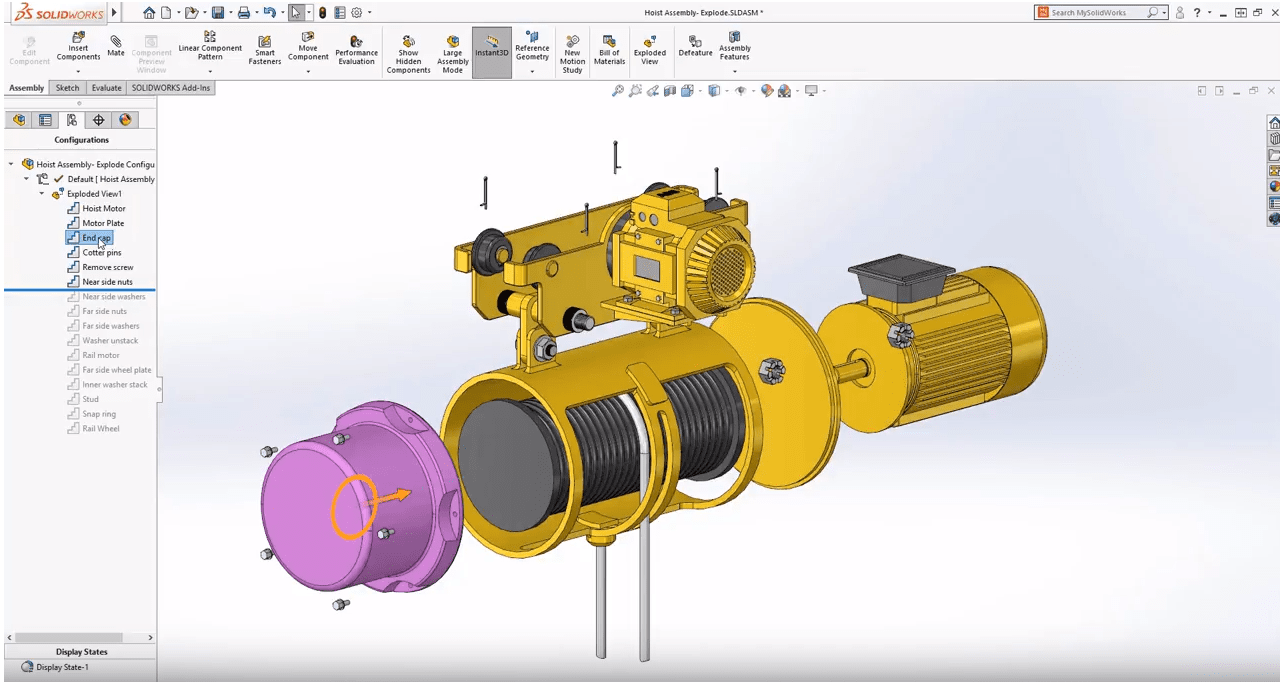 As the rollback bar is dragged farther down the tree you can see that the inner washer stack has not been exploded. As we edit the exploded view, the rollback bar remains in this position in the Property Manager and any new explode steps are added above the rollback bar. Explode steps can now be named upon creation eliminating the extra step of having to edit the name after the fact.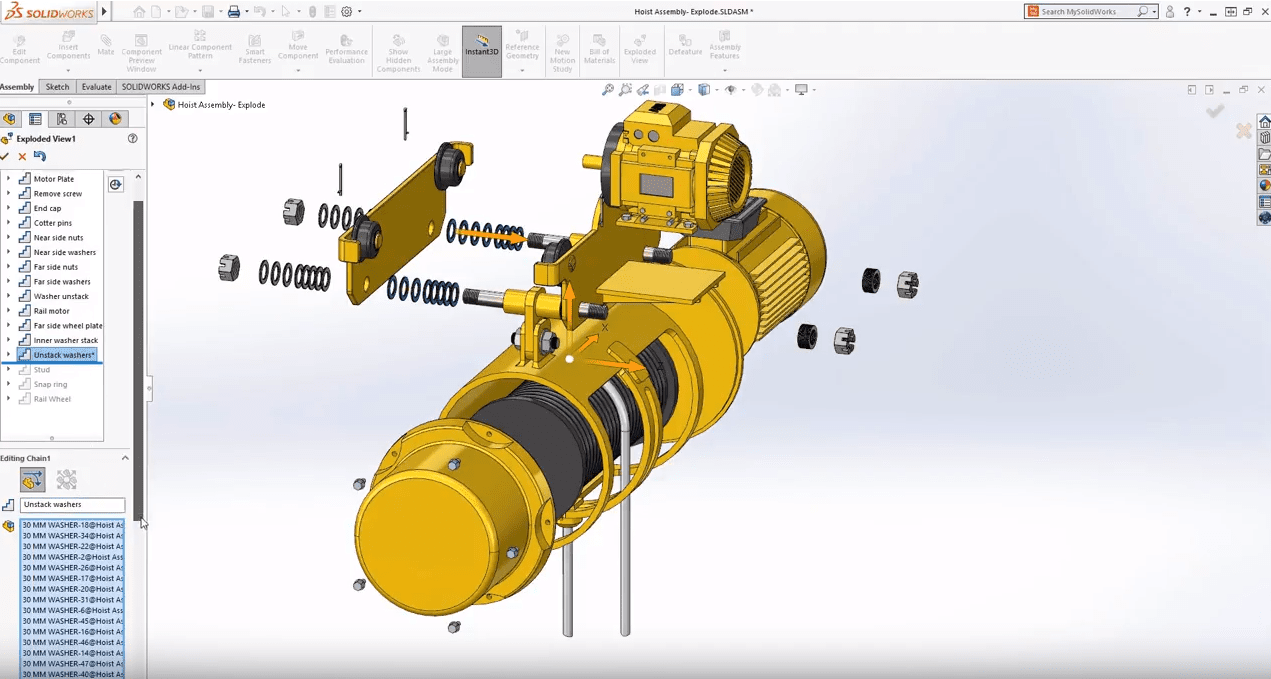 In my example, you can clearly see that the new explode step has been added above the bar and is properly named. The rollback bar can be manipulated here in the Property Manager and reordering explode steps is much more intuitive. Explode steps can now also be suppressed as well as deleted. This suppression is available outside of edit mode in the Configuration Manager.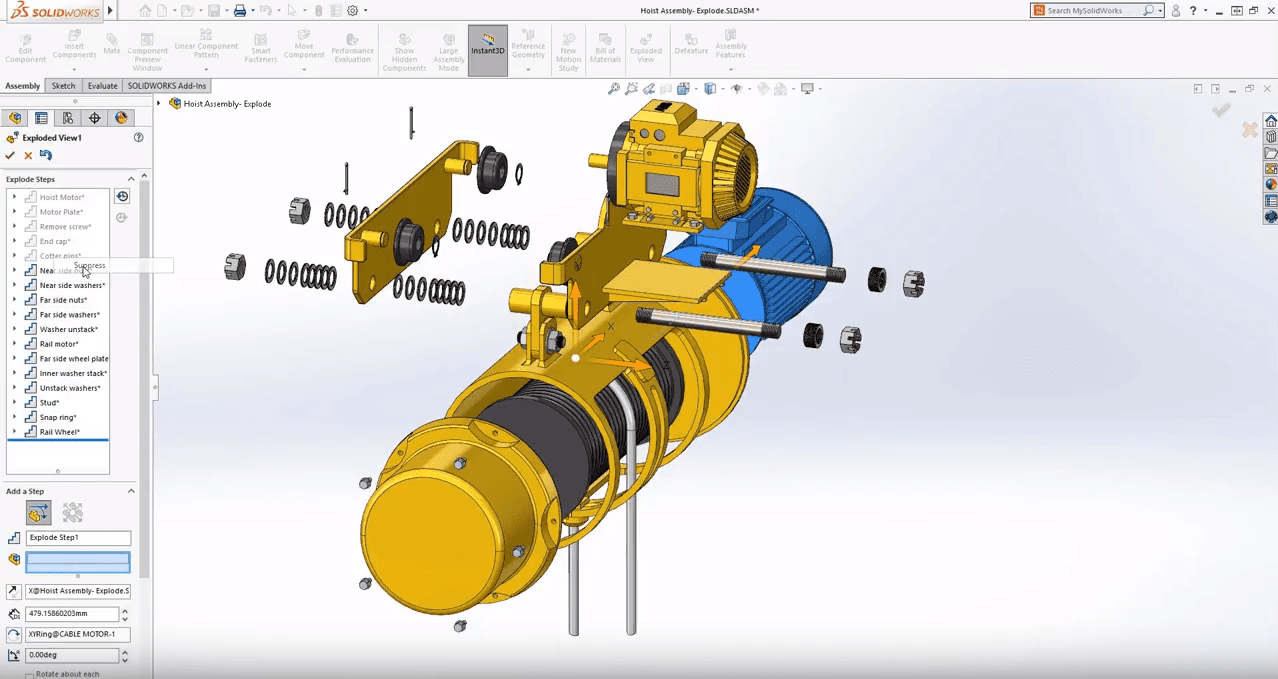 Creating exploded views can be very beneficial on drawings and for Model Based Definition – but nothing beats an animation. SOLIDWORKS 2019 now supports more video file formats – flash, .mkv, and .mp4 formats can now be published directly from the exploded view animation controller or with SOLIDWORKS Animator.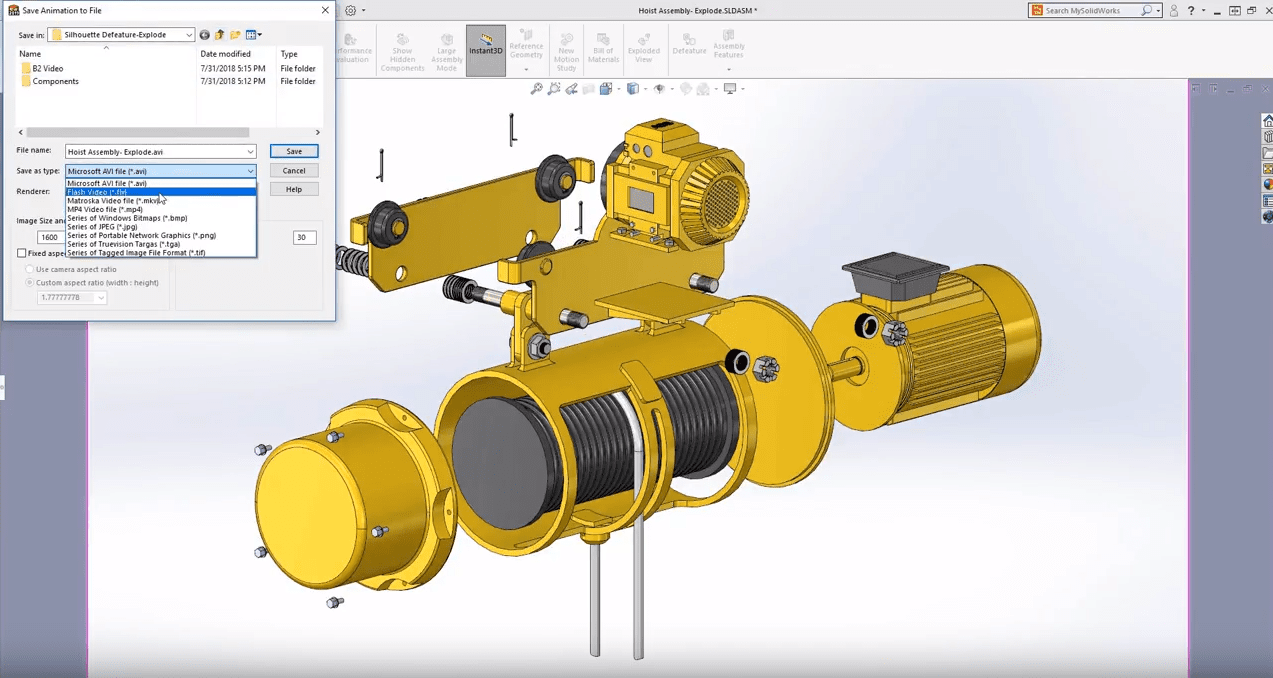 They say a picture is worth a thousand words – so an animation must be worth ten times that. With the new tools to work with exploded views in SOLIDWORKS 2019, creating this content is easier than ever.
To see SOLIDWORKS 2019 Exploded View in action check out the video below.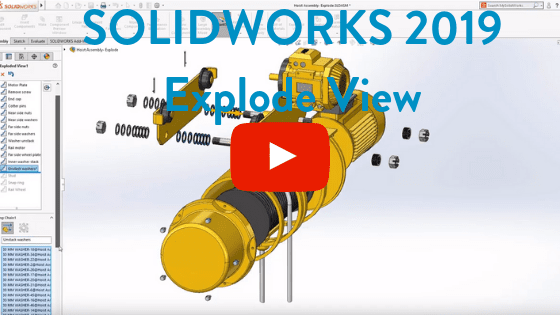 Related Articles
Get a Sneak Peak of SOLIDWORKS 2019
Uninterrupted Workflow: SOLIDWORKS 2019 User Experience Enhancements
SOLIDWORKS MBD 2019: New Security Settings and More
About the Author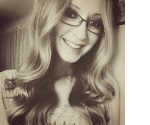 Angelle Erickson writes about how companies are using innovative technologies, such as 3D printers and SOLIDWORKS software to increase productivity, improve product development processes, and maximize business potential.