SOLIDWORKS 2019 Large Design Review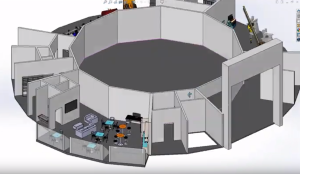 Large Design Review is a capability that has been available in SOLIDWORKS for several years and is still available in SOLIDWORKS 2019. This capability allows users to open very large assemblies lightening fast giving you the ability to quickly interrogate models or conduct design reviews.
In Large Design Review, users have access to the feature manager and it provides quick view manipulation to rapidly visualize and move around your assembly. The ability to measure distances, cut cross sections, hide and show components, and do walkthroughs are also valuable tools to interrogate a large assembly.
In SOLIDWORKS 2019, Large Design Review has been enhanced to include assembly editing capabilities. Reference geometry like planes and axes are accessible as well as mates, where changes can be made as to how a component, is assembled. Sketches can be shown or hidden and can be referenced for adding in mates or for visual clarity. If you are looking to delete a few components that may not be needed, this can now be done in the new edit mode.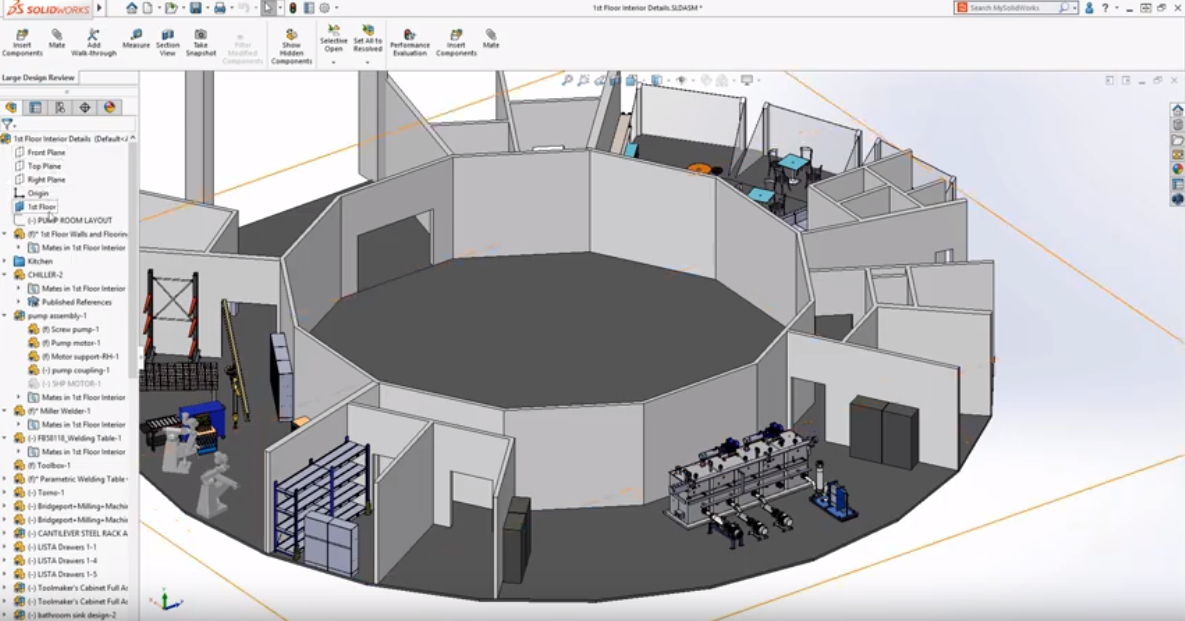 New components can be added to your design just as they would in a fully resolved assembly. These new items can be placed and mated into their proper positions. Mating is done just like you would in lightweight and resolved mode including the use of the quick mate toolbar. Components that were prepared to use magnetic mates can be assembled as well and snapped into position saving a great deal of time when doing large facility layouts.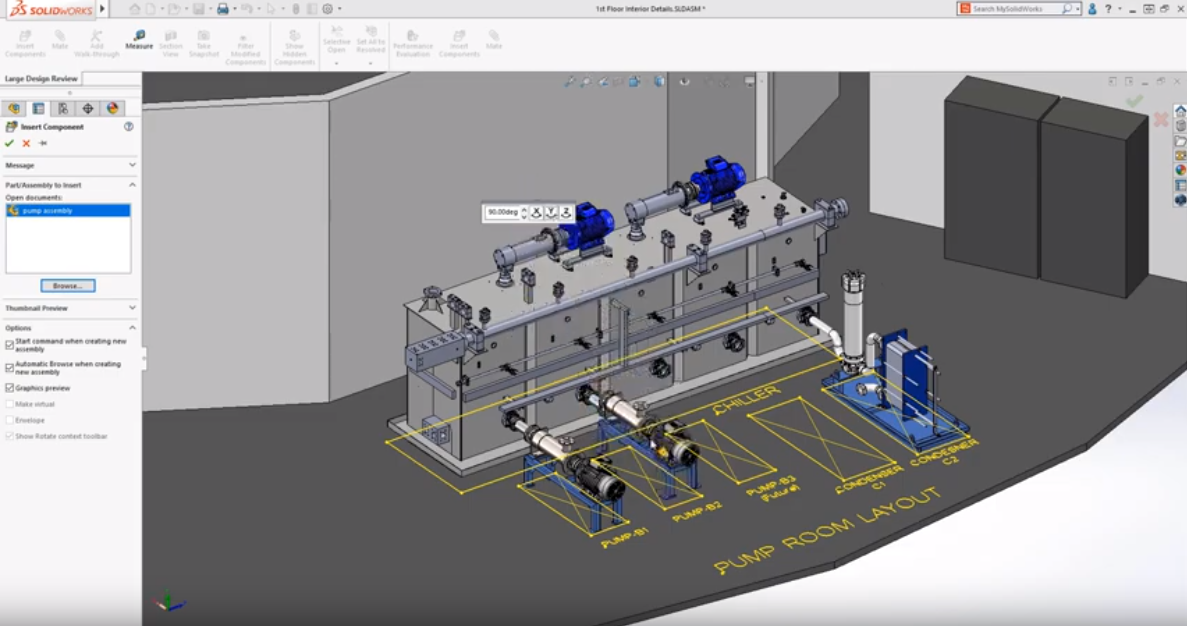 Changing configurations is another commonly used workflow and this capability is now available with the Large Design Review mode. If you have components that were hidden along the way, you can use the familiar show hidden components tool to restore their visibility. When you're finished making your changes, the assembly can be saved so that the next time it is opened in resolved or lightweight mode, you can be assured that all of your work has been retained.
With these enhanced capabilities in SOLIDWORKS 2019, users will be able to take advantage of the excellent performance of Large Design Review to rapidly make changes to their assemblies. To check out SOLIDWORKS Large Design Review in action, watch the video below.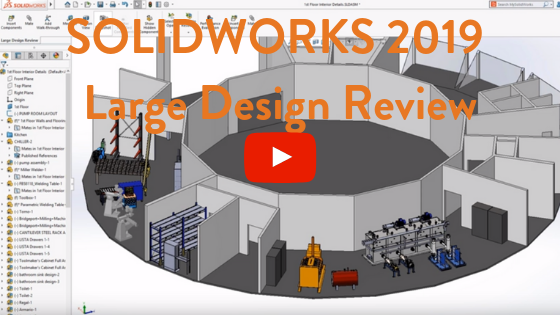 Related Articles
Top 10 SOLIDWORKS Tips and Tricks of 2018
New Assembly Structure Features in SOLIDWORKS Treehouse 2019
SOLIDWORKS 2019 Touch and Gesture Sketching
About the Author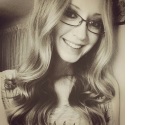 Angelle Erickson writes about how companies are using innovative technologies, such as 3D printers and SOLIDWORKS software to increase productivity, improve product development processes, and maximize business potential.