SOLIDWORKS 2019 Touch and Gesture Sketching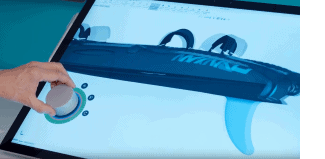 SOLIDWORKS 2019 delivers a wealth of innovative new productivity enhancements that let you take advantage of the latest cutting-edge hardware technology. Now, when working on any Windows touch-enabled device, users can use a Microsoft Surface dial to pan, zoom, and rotate a model. Place the dial directly on the screen, press and hold, and the tools appear graphically at your fingertips directly on the digital table.
The dial keeps you completely in touch with your design by providing an exciting and immersive way of interacting with SOLIDWORKS using touch mode. Whether you design complex shapes or simple mechanical parts, SOLIDWORKS gesture sketching provides an innovative approach to capturing rapid-fire design ideas. Now in SOLIDWORKS 2019, your hand sketched shapes can be automatically converted into splines. The resulting shape can be modified just like any other making it even easier to achieve any shape you desire.
Not just a tool for the industrial designer, gesture sketching provides a quick and easy way to create prismatic designs. In addition to lines, arcs, and circles, hand-drawn slot shapes are now recognized and converted into slot sketch entities enabling users to utilize this exciting new approach for model creation regardless of the geometry.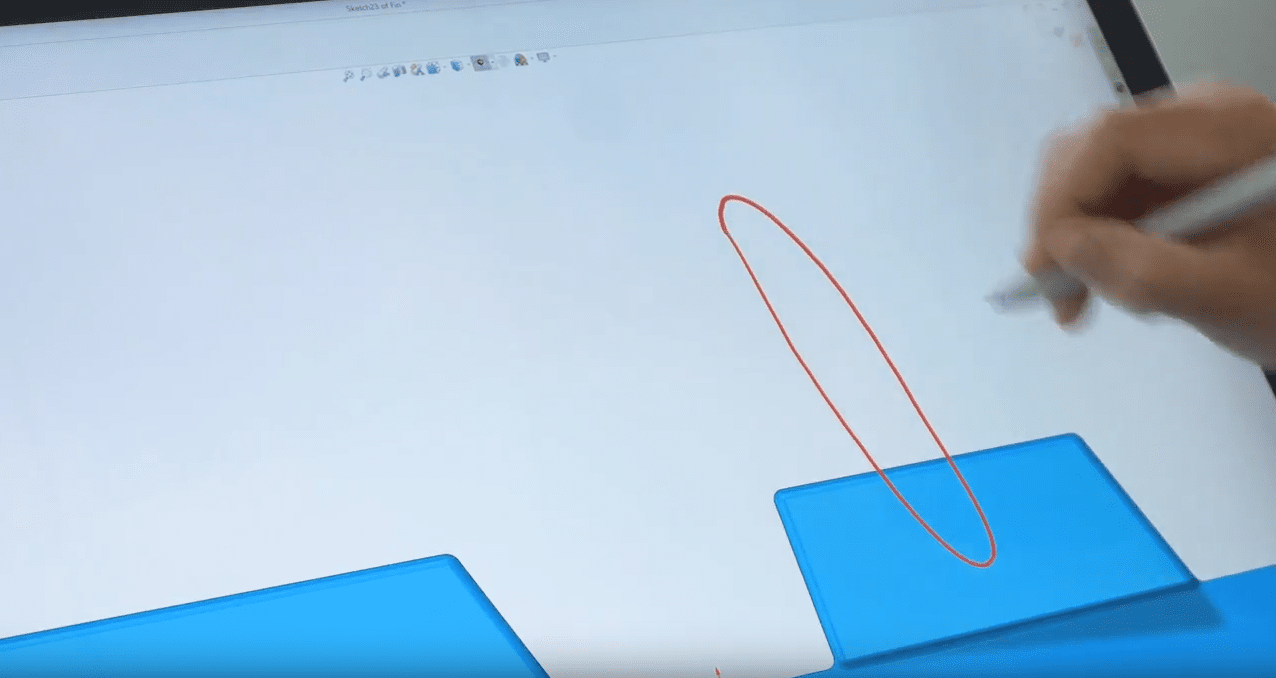 SOLIDWORKS 2019 introduces a truly unique approach to capturing design intent. Dimensions can now be created in an instant when writing directly onscreen. Select or sketch an entity then write the value and SOLIDWORKS will detect and interpret your handwriting and convert it into a fully associate driving dimension. Adding sketch dimensions is now quicker and easier than ever.
Finally, SOLIDWORKS provides an intuitive touch-optimized environment that supports typical everyday design workflows. Using touch interaction, you can quickly and easily assemble parts together using smart mates. Simply tap the desired face of each part on screen and the components automatically snap into position. As you work, SOLIDWORKS interprets your touch inputs and gestures intuitively switching model behavior based on your selection.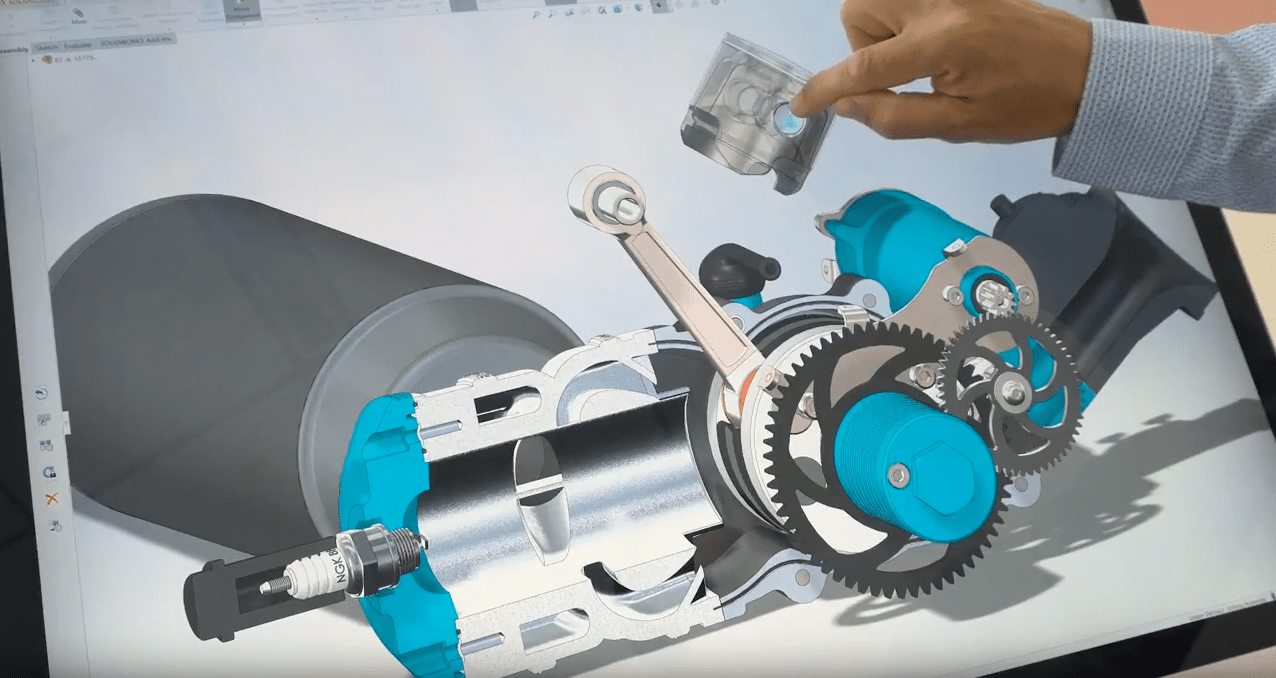 SOLIDWORKS 2019 offers a wealth of innovative new capabilities for capturing rapid-fire design ideas whether you're in the office or on the go. To see SOLIDWORKS 2019 touch and gesture sketching in action watch the short video below.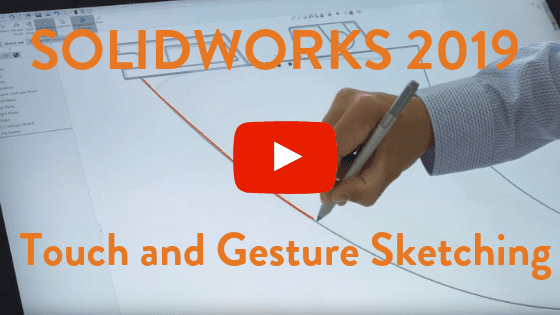 Related Articles
The Best of SOLIDWORKS 2019 (Part 1)
Uninterrupted Workflow: SOLIDWORKS 2019 User Experience Enhancements
SOLIDWORKS 2019 3D Markup: A Better Way to Communicate Design Ideas
About the Author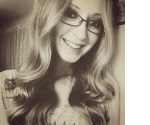 Angelle Erickson writes about how companies are using innovative technologies, such as 3D printers and SOLIDWORKS software to increase productivity, improve product development processes, and maximize business potential.