SOLIDWORKS 2019 Weldments and Multi-Body Interference Detection
Weldments are a key feature of many designs and SOLIDWORKS has long been an innovator of providing tools to create weldments such as this structure to support the telescope in this Maunakea Spectroscopic Explorer. Let's take a look at how this structure can be created using SOLIDWORKS 2019 weldments features.
The definition for this new structure does not contain a 3D sketch. Instead, it is defined with much simpler surfaces, sketches, and planes making it easier to define the layout of the structure. The new structure system is an advanced weldment environment that lets you create and modify structural members of different profiles in a single feature. Primary members are defined using 2D and 3D sketch segments: points, edges, reference planes, and surfaces. In this design, a window can be used to select the edges of the surface which defines 36 members without regards for member groups.
Familiar weldment profiles are used to specify the weldment cross section and for this selection, a 10×10 square tube will be chosen. Just like that, 36 members have been created. In a structure system environment, members can have different profiles. In this case, the vertical members will be changed to 10-inch diameter round tubing. The web members will be defined using sketch segments and they will be 7-inch diameter round tubing.
Secondary members run between primary members and are defined by selecting member pairs. In this case, the location of the new members will be defined by two support planes. The chain option will be used to select the member pairs. When selections are made, new members are added between the pairs located at the support planes. Easy as that – another 12 members are added.
At this stage, the members are defined but they are not trimmed. When you finish adding the structural members, the corner management tool is presented so you can fine-tune the corner treatments. The simple corners will be set to body trim so they get coped to the vertical members. For the complex corners, there are more options. Initially, each member is mitered to each other. For this corner, we want the horizontal members mitered to each other and the vertical member trimmed secondarily. To simplify the manufacturing impact, the vertical member should be trimmed flat so it should be moved down to the planner trim racks.
For the next corner, we can see that the vertical tube has been automatically defined as a trim tool and the horizontal members get body trimmed to it. The top corner will be defined the same as the first where the vertical members will be planner trimmed to the mitered horizontal members. The same trims can be applied to the remaining corners of the structure to complete the corner management process.
Finally, the 7-inch diameter web members can be patterned to complete the design. The new structure system feature provides an advanced weldment environment that lets you create and modify structural members of different profiles in a single feature with flexible corner management and trim. This workflow makes it easier than ever to create complex structure systems without the need to create intricate 3D sketches.
To see these SOLIDWORKS 2019 weldments features in action, check out the video below.
Bonus feature: Multibody Interference Detection
Multi-body part modeling is a standard method to create designs such as weldments. But defined body interferences the part had to be placed in the assembly. Now in SOLIDWORKS 2019, the interference detection tool is available in part mode. This can bring great insight into a multi-body part and is especially useful for weldments to verify that all members have been properly trimmed. Multi-body interference detection saves time by doing interference detection directly in part mode.
To see this new feature in action, check out the video below.
Related Articles
Get a Sneak Peek of SOLIDWORKS 2019
Uninterrupted Workflow: SOLIDWORKS 2019 User Experience Enhancements
SOLIDWORKS 2019 3D Markup: A Better Way to Communicate Design Ideas
About the Author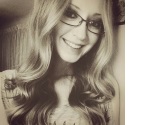 Angelle Erickson writes about how companies are using innovative technologies, such as 3D printers and SOLIDWORKS software to increase productivity, improve product development processes, and maximize business potential.