SOLIDWORKS 2019 What's New – Automatic View Updates and Displaying Scroll Bars
SOLIDWORKS Automatic View Updates
Automatic View Update option is not a stranger to SOLIDWORKS. As a matter of fact it is one of the cool features that makes SOLIDWORKS… well… SOLIDWORKS! You could toggle this property on and off by right-clicking on the icon at the top of the Feature Manager Design Tree. In earlier versions it would only apply to the current session and wouldn't save the option. In 2019 the option is saved within the drawing.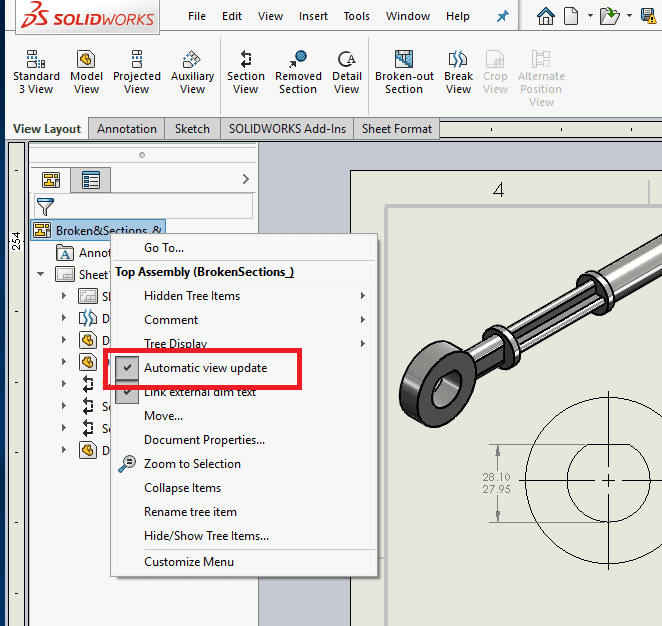 Another bonus feature in 2019 is that SOLIDWORKS can exclude certain drawing views from the automatic updates feature. This option lives under the document properties of the drawing view. This is beneficial when the drawing views take forever to rebuild and now you can rebuild on your choosing.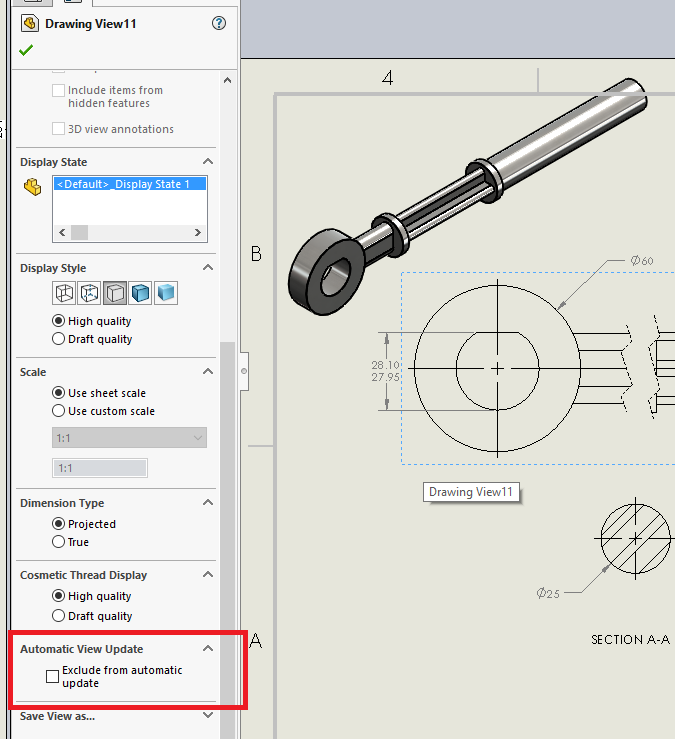 Displaying Scroll Bars in SOLIDWORKS
To activate the Scroll Bars you cannot have any document currently open. To find them, Click Tools > Options > System Options > Display. In 2018 and earlier the scrollbars applied to all document types, now in 2019 that single option is replaced by two new options. One for drawing and one for parts and assemblies.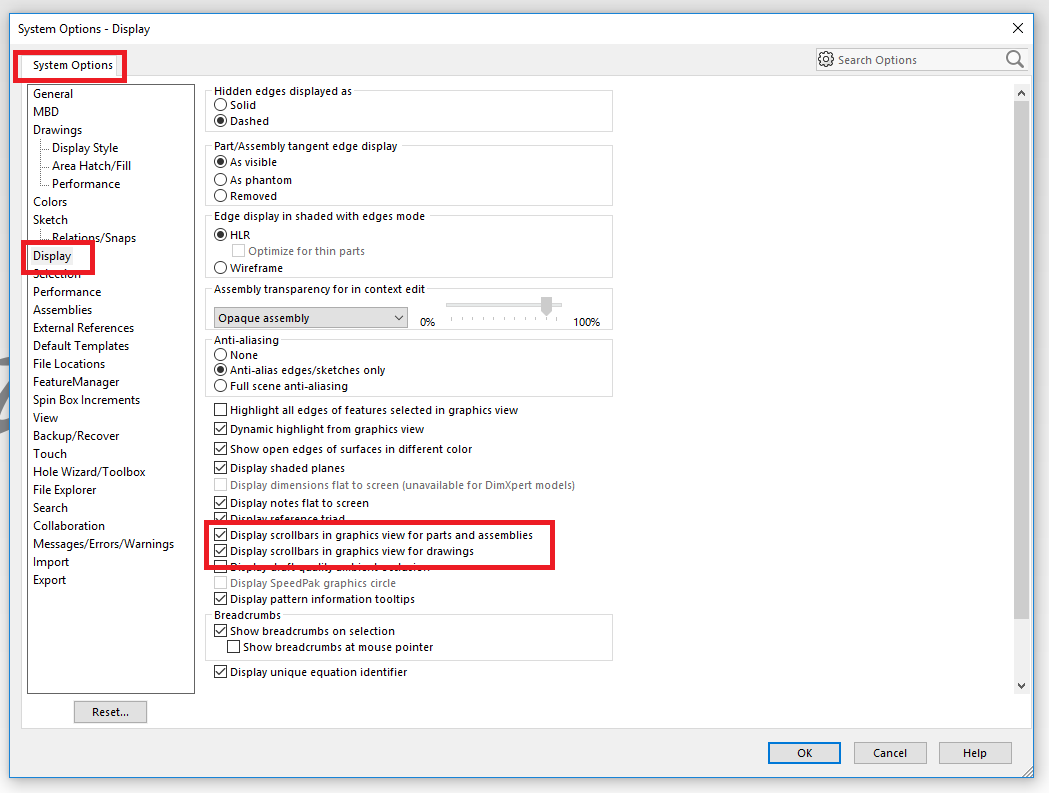 Here you can see the scroll bars activated on the right and bottom of the SOLIDWORKS window.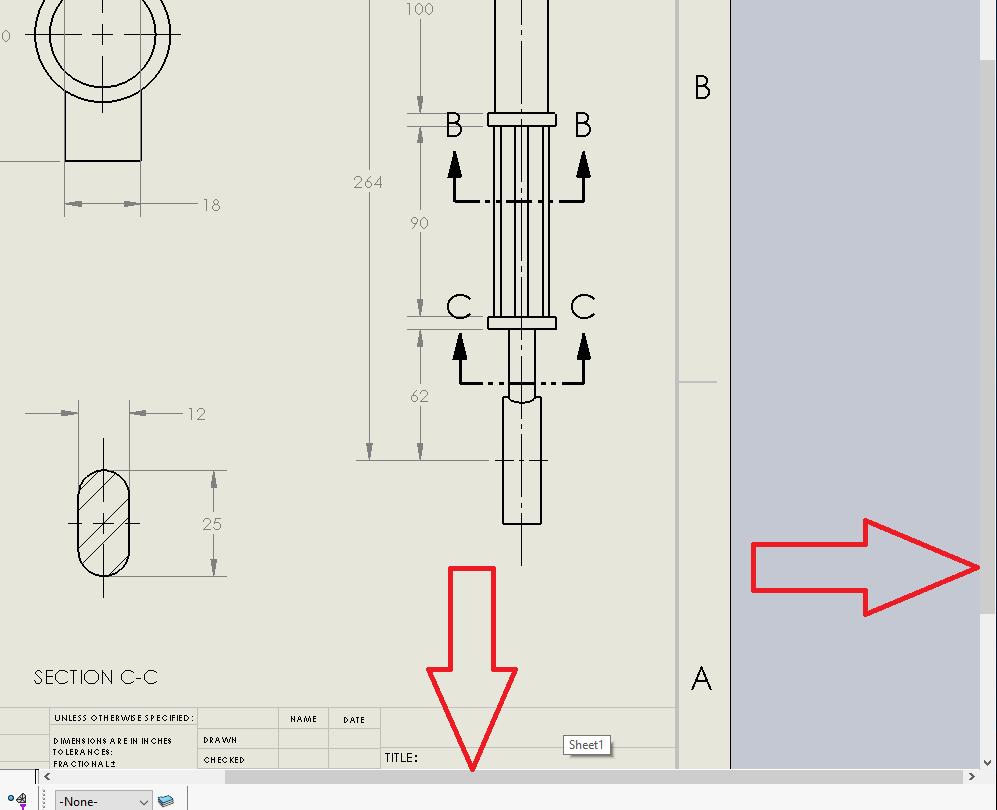 I hope this part of the What's New series gives you a better understanding of the new features and functions of SOLIDWORKS 2019. Please check back to the CATI Blog as the CATI Application Engineers will continue to break down many of the new items in SOLIDWORKS 2019. All these articles will be stored in the category of "SOLIDWORKS What's New."
Design Innovation Month – October 2018
What is DI MONTH?
CATI is declaring October Design Innovation MONTH. We've created a month-long series of events and activities around design innovation especially for our customers. Attend a SOLIDWORKS 2019 event, enter our rendering contest, and learn about some cool tips and tricks at the daily online events. Plan your month at www.cati.com/design-innovation-month
Craig Maurer
Applications Engineer