SOLIDWORKS 2019 What's New – CircuitWorks – #SW2019
CircuitWorks has been around for a number of years, and is a great tool for generating board assemblies based on ECAD data exported from other board layout software. It also has the ability of generating CircuitWorks data from a SOLIDWORKS assembly so you can import that data into your layout software. There are a few improvements this year on the latter form of communication.
When you export SOLIDWORKS board files to CircuitWorks using the CircuitWorks Export Wizard, the wizard will now recognize and translate Extruded Cuts, Hole Wizard Holes, and Simple Holes into a CircuitWorks Table Driven Pattern or Mirror pattern. Patterns and Slots created in SOLIDWORKS can also be translated into CircuitWorks Items.
Here we have a simple board created in SOLIDWORKS 2019. The Boss-Extrude represents the board outline; I want the M3 Clearance holes to be plated holes in the CircuitWorks model and the M3 Slot translated as well. It's important to note that a Slot must be created with the Hole Wizard and not as a sketch slot and Cut-Extrude.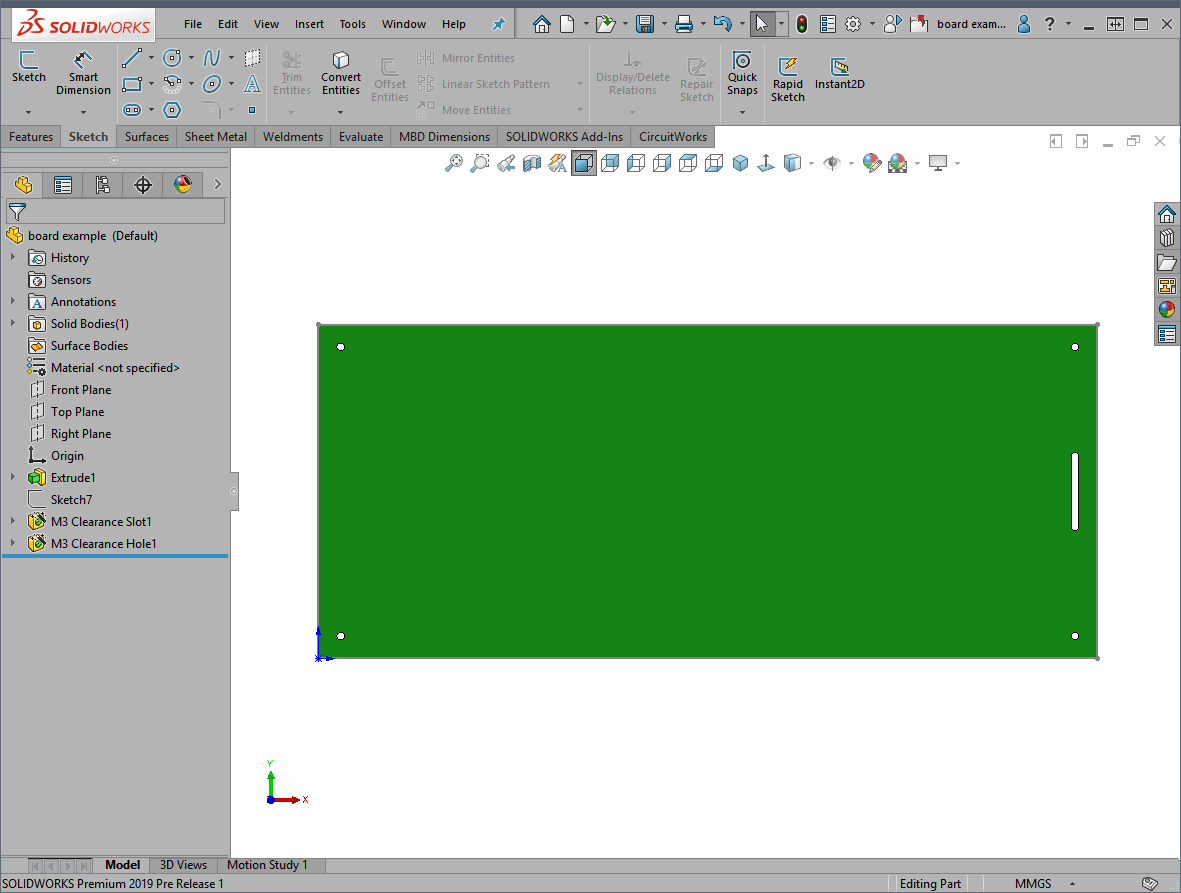 The Export to CircuitWorks Wizard will walk us though the process of selecting features to represent the Top of the Board, The Board Outline, and it continues to the enhanced selection of holes. I've selected the M3 Clearance Hole for the non plated holes and you can see that CircuitWorks maps each hole to the appropriate type, NPTH.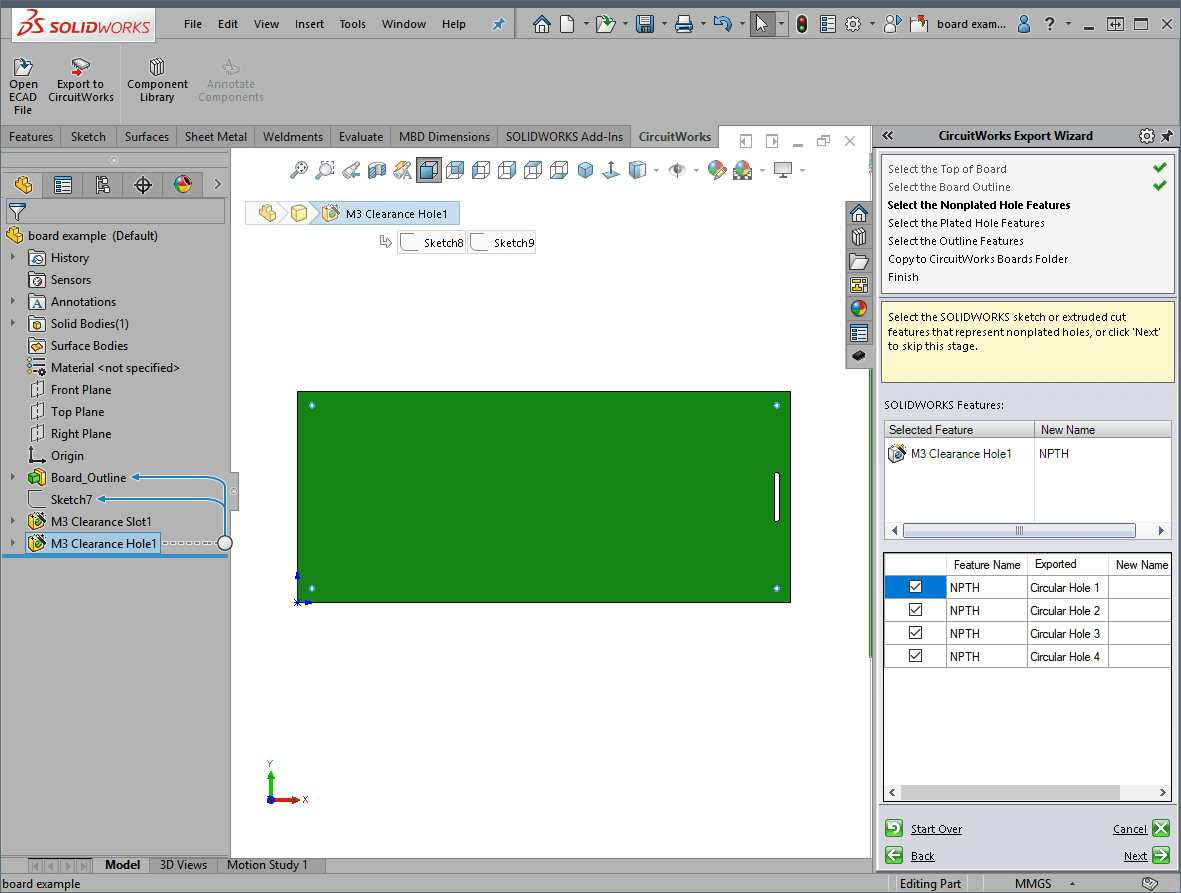 The next steps is selecting the M3 Clearance Slot for a plated hole feature. Again, CircuitWorks maps this feature correctly to PTH.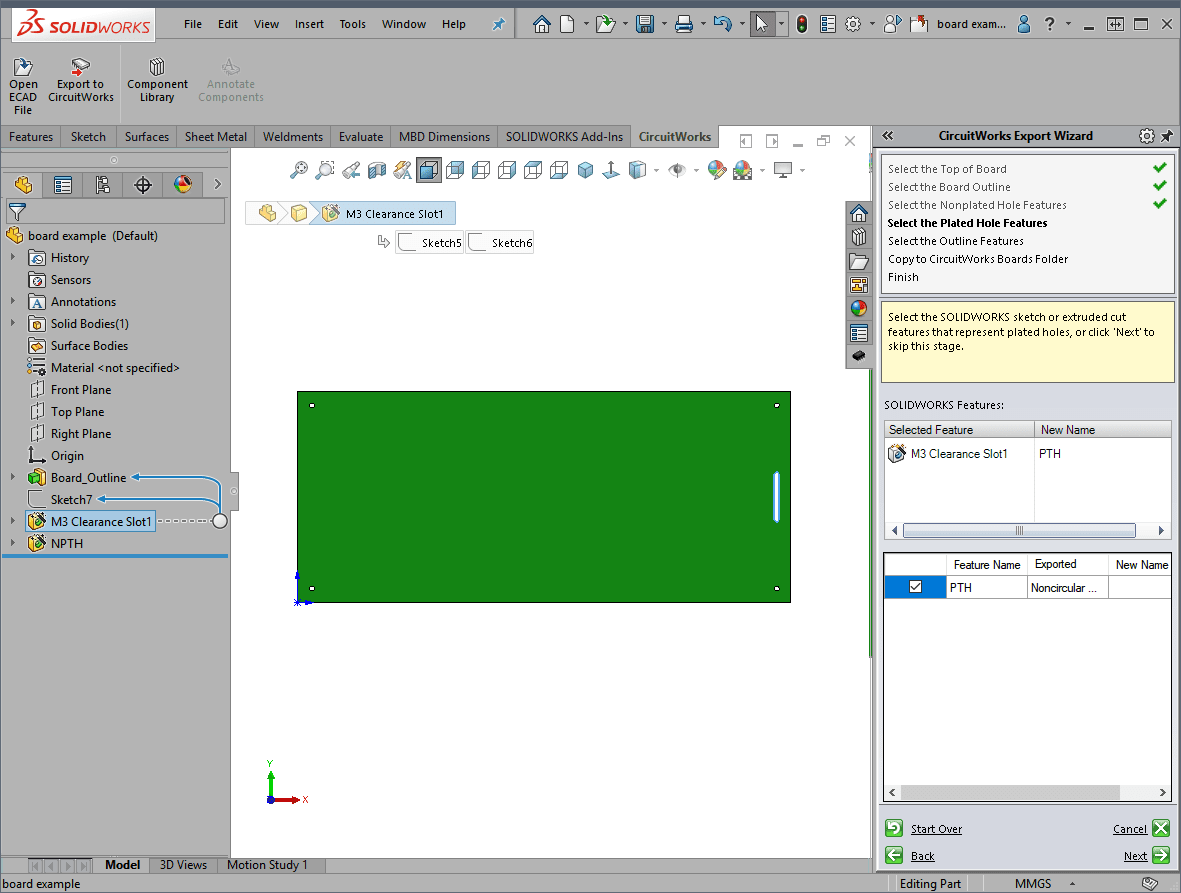 After the SOLIDWORKS part is translated, you can see the result in CircuitWorks with the circular holes and the slot features correctly represented in the CircuitWorks tree. The final step is to save it as an IDF file and send it on it's way.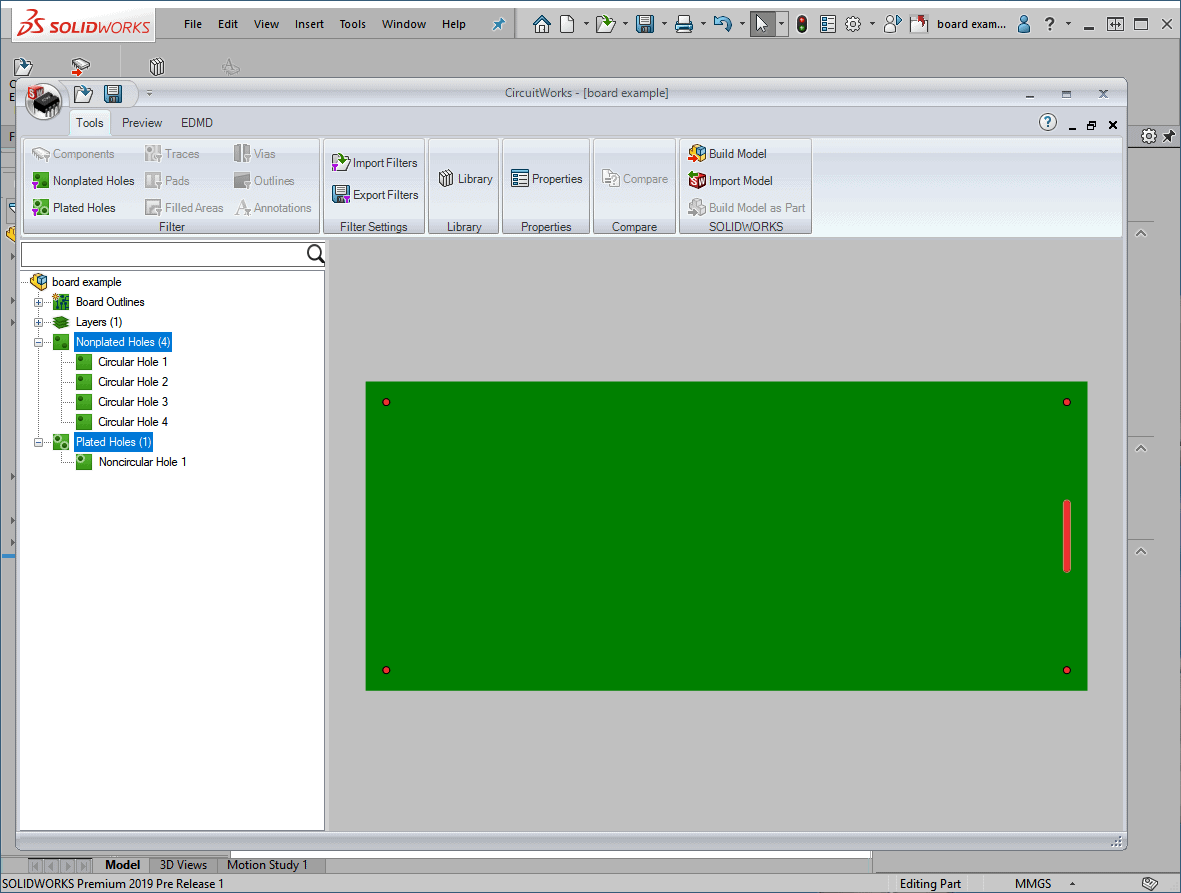 I hope this part of the What's New series gives you a better understanding of the new features and functions of SOLIDWORKS 2019. Please check back to the CATI Blog as the CATI Application Engineers will continue to break down many of the new items in SOLIDWORKS 2019. All these articles will be stored in the category of "SOLIDWORKS What's New."
Brian Cooke
SOLIDWORKS Electrical and PCB Specialist
Computer Aided Technology, Inc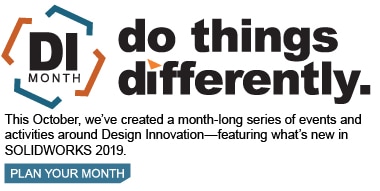 Design Innovation Month – October 2018
What is DI MONTH?
CATI is declaring October Design Innovation MONTH. We've created a month-long series of events and activities around design innovation especially for our customers. Attend a SOLIDWORKS 2019 event, enter our rendering contest, and learn about some cool tips and tricks at the daily online events. Plan your month at www.cati.com/design-innovation-month