SOLIDWORKS 2019 What's New – Component Preview Window – #SW2019
The Component Preview window has been a best kept secret to add/select mates to models that sit on top of each other. SOLIDWORKS 2019 adds five display enhancements to this best kept secret to make it even better!
Component Preview Window
You can view multiple components in the Component Preview window:

Most of the assembly tools window tools are available with the Component Preview window, Some tools that are not available include Isolate, Viewport, New Window, and Close all.
You cannot select hidden, suppressed, or graphics-only components to view in the Component Preview windows is not available in the following situations.
After opening an assembly Select the model face you would like to address.
There is 3 ways to activate the Assembly Command manager.
From the Assembly Command manager Select Component Preview Window.
From the Bread Crumbs Select Component Preview Window.
Click Tools > Component > Preview Window.
Select the pull down on the Component Preview to change the Assembly Pre-View.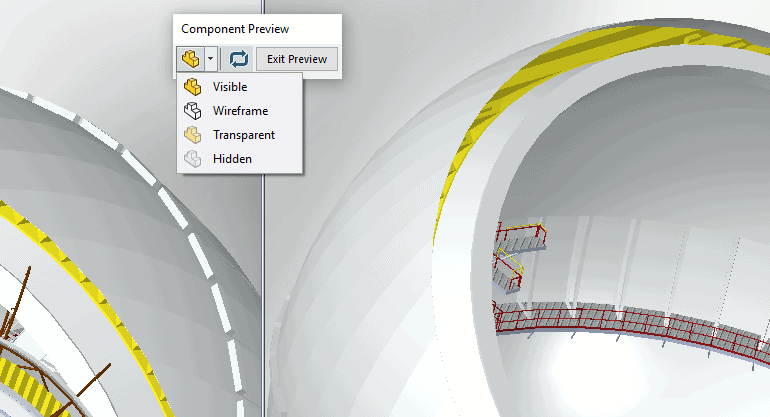 Aligns the Component Preview window with the assembly window when you change the orientation or use a zoom tool like Zoom to Fit or Zoom to Area.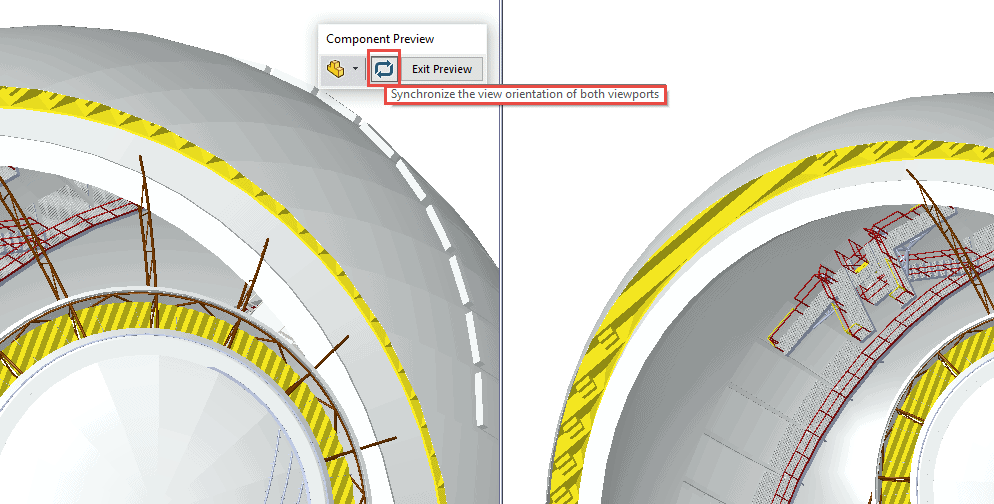 *The Synchronize icon is a toggle, to continue to rotate model independently de-select the icon.
I hope this part of the What's New series gives you a better understanding of the new features and functions of SOLIDWORKS 2019. Please check back to the CATI Blog as the CATI Application Engineers will continue to break down many of the new items in SOLIDWORKS 2019. All these articles will be stored in the category of "SOLIDWORKS What's New."
Ronnie Flaugh
Sr. Technical Analyst, Support
Computer Aided Technology, LLC
Design Innovation Month – October 2018
What is DI MONTH?
CATI is declaring October Design Innovation MONTH. We've created a month-long series of events and activities around design innovation especially for our customers. Attend a SOLIDWORKS 2019 event, enter our rendering contest, and learn about some cool tips and tricks at the daily online events. Plan your month at www.cati.com/design-innovation-month