SOLIDWORKS 2019 What's New – Cosmetic Thread Improvements – #SW2019
The Cosmetic Threads Command has seen some improvements in SOLIDWORKS 2019. There were many issues with how cosmetic threads were created, updated and displayed when there are child references in downstream features. This has been resolved. The cosmetic threads feature has a more robust architecture so that they behave more consistently. The improved behavior provides more stable references for edges and faces, along with correct parameters for assemblies, drawings, and graphics.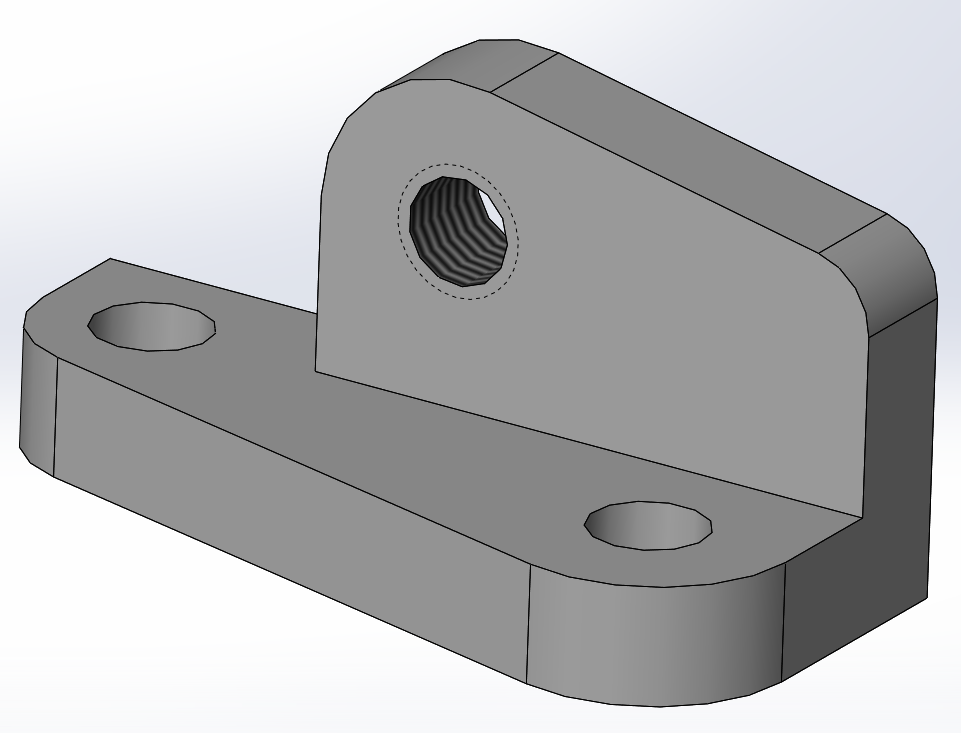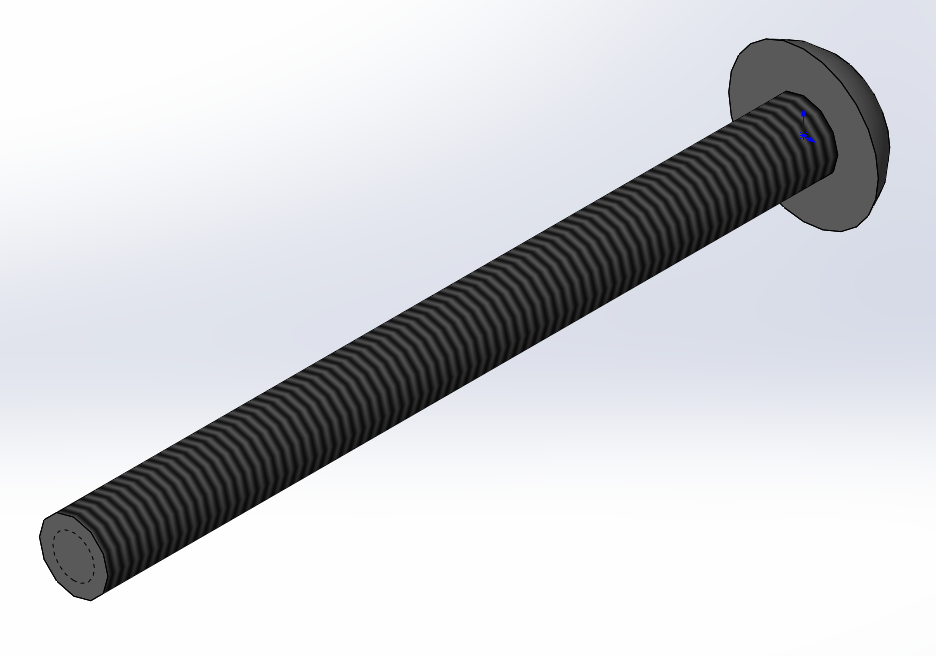 Some improvements that users asked for were to include Cosmetic Thread support for tapered threads, mirrored and patterned geometry, better mapping to nonplanar surfaces, and standards for tapered shafts.
There were 6 issues that were resolved for the Cosmetic Threads feature. They are:
When you use the Split Line tool to split a face where shaded cosmetic threads display, then rebuild the part, the shaded cosmetic threads and diameter are retained at the correct location.
Cosmetic threads created from instances of pattern and mirror features display correctly when you hide and show model geometry.
Cosmetic threads in derived and mirrored parts display in the correct position when you create derived parts using the Mirror Part, Insert Part, Saved Body, and Split Body tools.
Cosmetic threads behave as expected when you copy bodies using the Move Body and Copy Body tools.
You have more control when you add features such as chamfers on edges and cosmetic threads are selected, and when you use Hole Wizard to create a hole with cosmetic threads on a reference plane. Also, when you suppress a hole with Hole Wizard, child cosmetic threads are suppressed.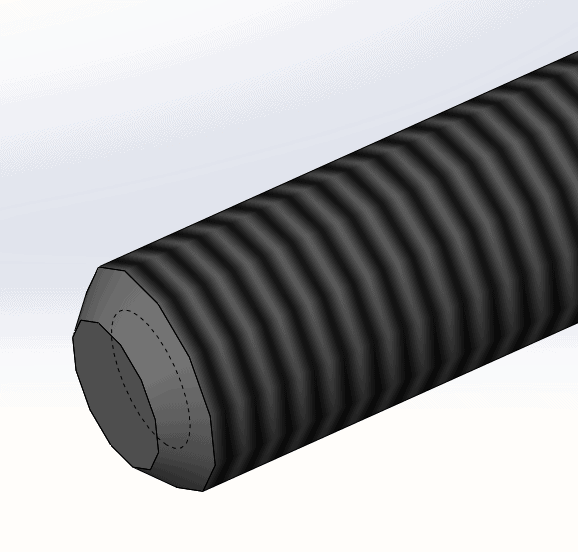 • When you use a design table to assign different values for thread length to each configuration, cosmetic threads update accordingly.
Along with improvements, there are 2 enhancements to the Cosmetic Thread feature. They are:
• Standards for tapered shafts and holes are supported in cosmetic threads. Also, thread classes are supported when you create cosmetic threads using Insert > Annotation > Cosmetic Threads.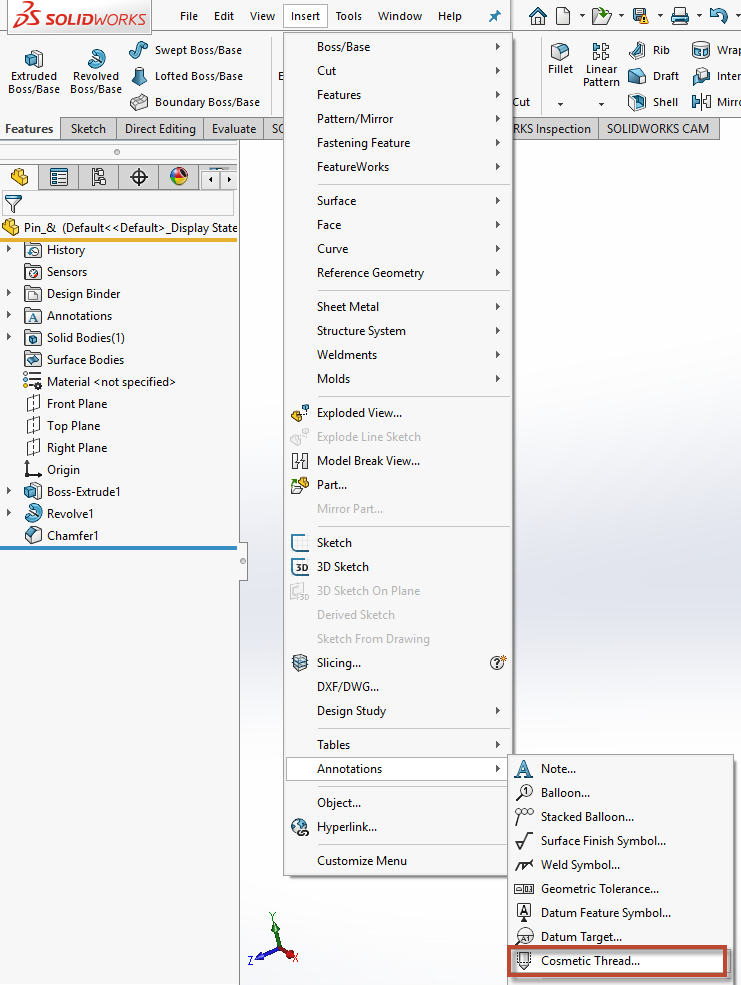 • You can input an equation to configure the major or minor diameter of cosmetic threads directly in the Cosmetic Thread PropertyManager.
I hope this part of the What's New series gives you a better understanding of the new features and functions of SOLIDWORKS 2019. Please check back to the CATI Blog as the CATI Application Engineers will continue to break down many of the new items in SOLIDWORKS 2019. All these articles will be stored in the category of "SOLIDWORKS What's New."
Thanks for reading!
Judy Marlo, CSWE
Application Engineer
Computer Aided Technology, LLC
Design Innovation Month – October 2018
What is DI MONTH?
CATI is declaring October Design Innovation MONTH. We've created a month-long series of events and activities around design innovation especially for our customers. Attend a SOLIDWORKS 2019 event, enter our rendering contest, and learn about some cool tips and tricks at the daily online events. Plan your month at www.cati.com/design-innovation-month