SOLIDWORKS 2019 What's New – Creating Partial Chamfers and Fillets – #SW2019
When using a fillet or chamfer in SOLIDWORKS 2019, you will find there is a new section in the Property Manager called "Partial Edge Parameters".
Starting with SOLIDWORKS 2019, you can now specify an offset to the start or end of your fillets and chamfers to create a partial fillet or a partial chamfer. To do this, check the box for the new section called "Partial Edge Parameters" that is in the property manager.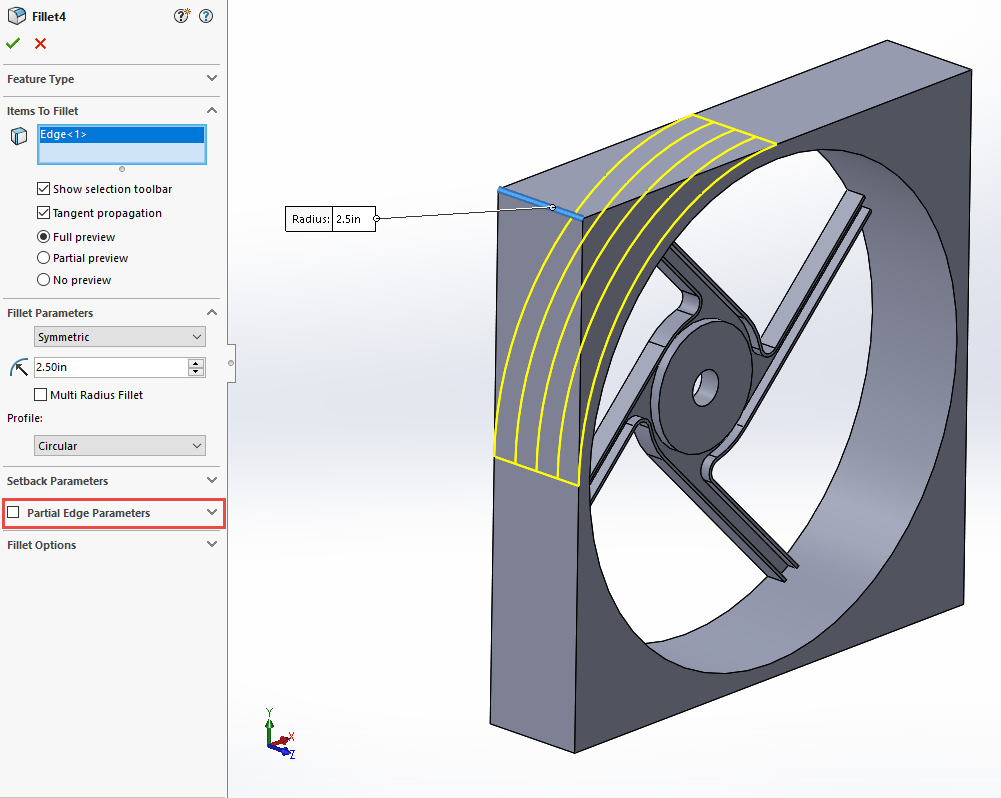 For a Fillet, the Partial Edge Parameters section is available for a constant sized Fillet Type. For a Chamfer, this option is available for the Chamfer Type called "Offset Face".
Within the Partial Edge Parameters, a value can be assigned to each end of the Fillet or Chamfer to specify the amount of offset there is.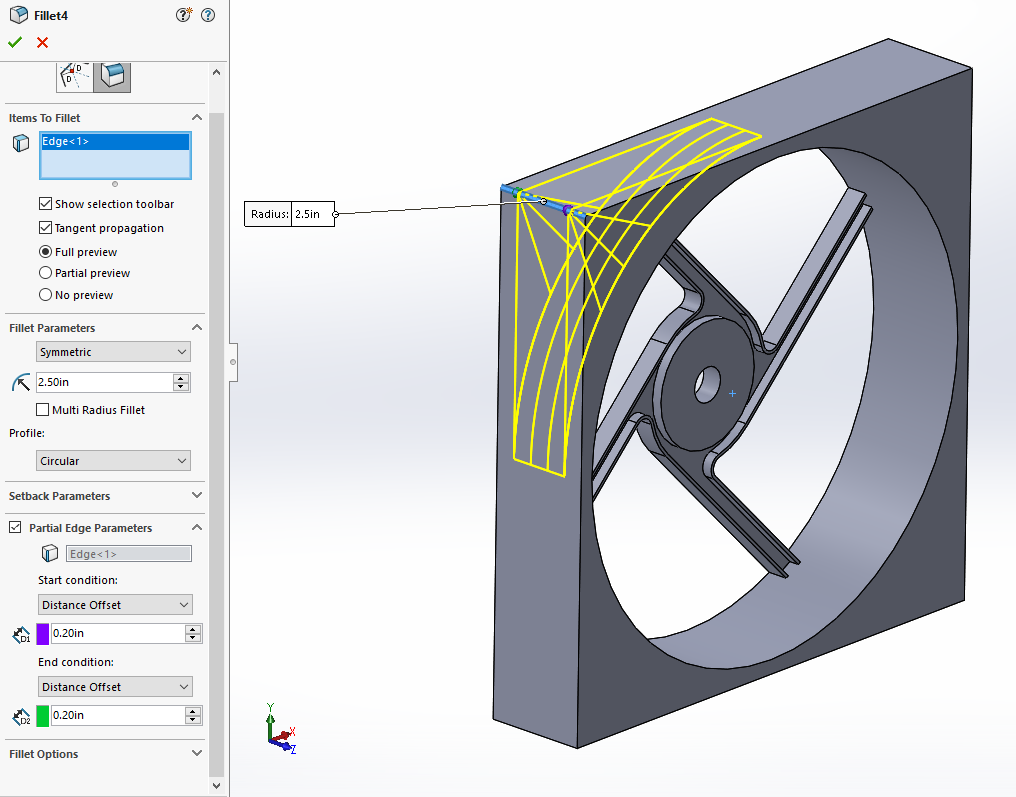 The various start and end conditions available are a Distance Offset, a Percentage Offset, or a Reference Offset. When a fillet is comprised of multiple edges, each edge can be specified to have different parameters. Simply highlight the Edge in the 'Items to Fillet' section to make it your active selection and then change the values to the desired offset for that selection.

I hope this part of the What's New series gives you a better understanding of the new features and functions of SOLIDWORKS 2019. Please check back to the CATI Blog as the CATI Application Engineers will continue to break down many of the new items in SOLIDWORKS 2019. All these articles will be stored in the category of "SOLIDWORKS What's New."
Braden Leasure
Technical Support Engineer
Computer Aided Technology, Inc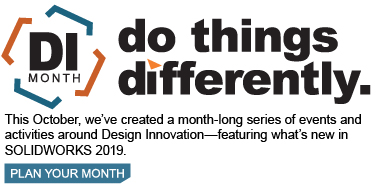 Design Innovation Month – October 2018
What is DI MONTH?
CATI is declaring October Design Innovation MONTH. We've created a month-long series of events and activities around design innovation especially for our customers. Attend a SOLIDWORKS 2019 event, enter our rendering contest, and learn about some cool tips and tricks at the daily online events. Plan your month at www.cati.com/design-innovation-month