SOLIDWORKS 2019 What's New – Cut List Configuration – #SW2019
Weldments is a powerful tool in SOLIDWORKS when creating weldment structures. One of the great outputs you can get from this multibody technique is a cut list of your components, each of which have their own set of properties.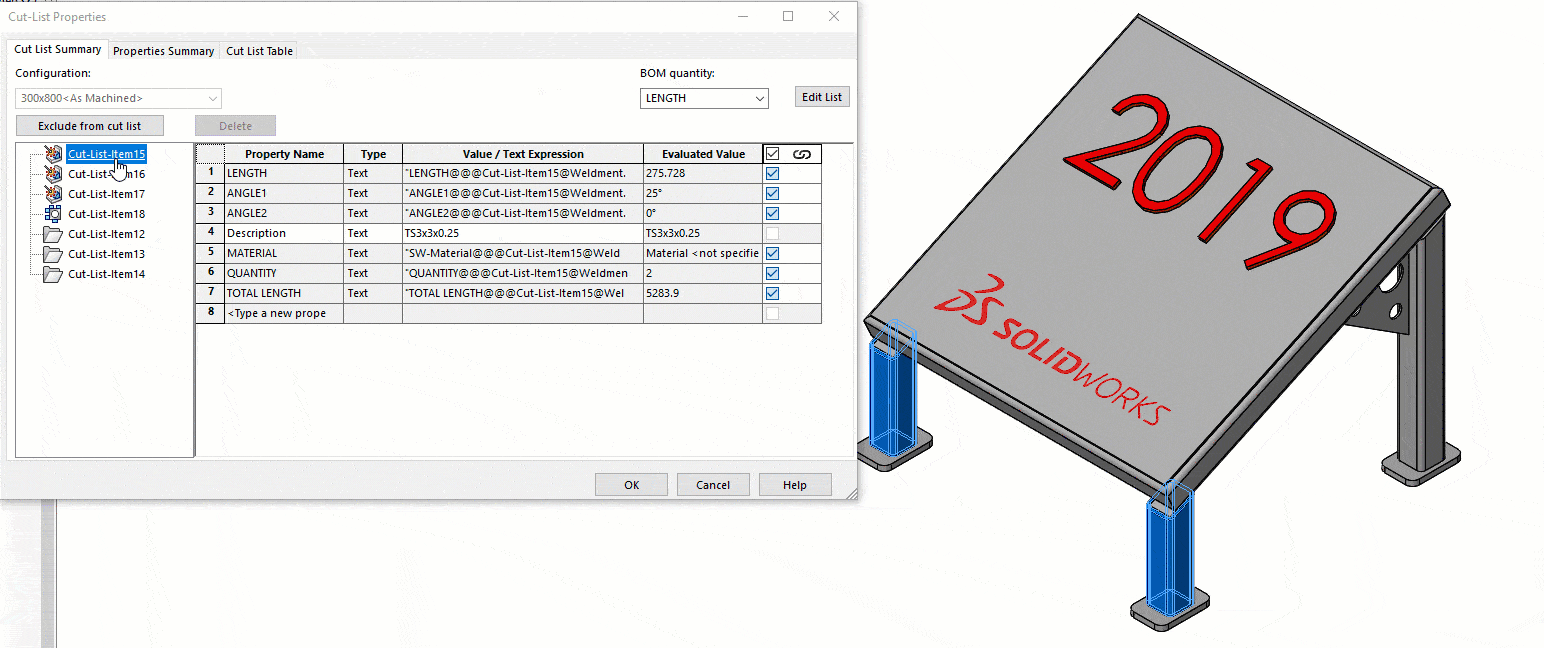 However, in the past, these values could not be modified when you had multiple configurations. New in SOLIDWORKS 2019, we now have the ability to configure the cut list properties. This is done similar to how you can configure dimensions. When making a change, you simply define whether you would like to apply the change to the current configuration, all configurations, or specific configurations.
To do this, right click the cut list you wish to edit, click on the cut list properties and start typing in the new value.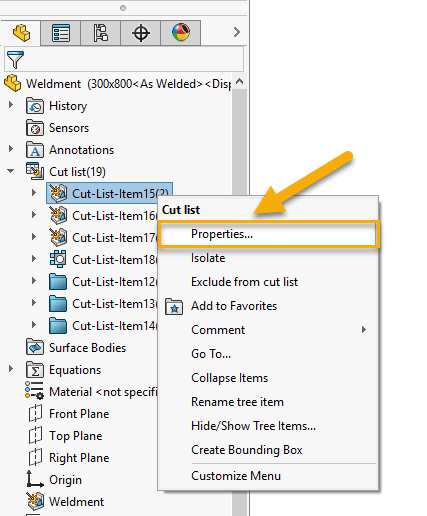 When you do this, you will now notice a familiar symbol at the far right of the cell.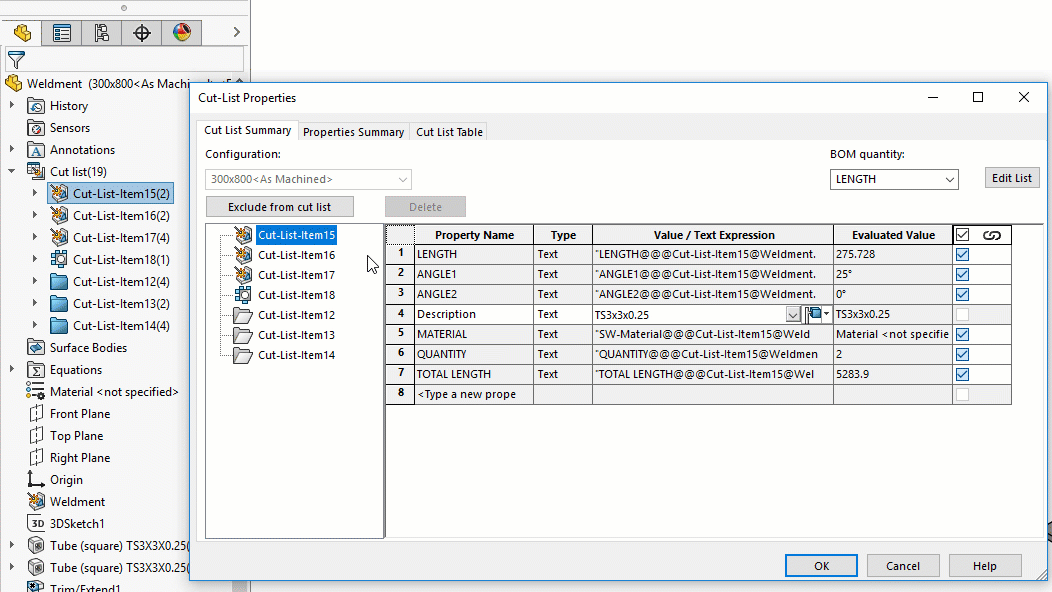 From there, you simply choose which configurations you would like to apply it to and the evaluated value updates. For properties that are linked to a parent configuration, just clear the link first.
I hope this part of the What's New series gives you a better understanding of the new features and functions of SOLIDWORKS 2019. Please check back to the CATI Blog as the CATI Application Engineers will continue to break down many of the new items in SOLIDWORKS 2019. All these articles will be stored in the category of "SOLIDWORKS What's New".
Ryan Field
Application Engineer
Computer Aided Technology, Inc
Design Innovation Month – October 2018
What is DI MONTH?
CATI is declaring October Design Innovation MONTH. We've created a month-long series of events and activities around design innovation especially for our customers. Attend a SOLIDWORKS 2019 event, enter our rendering contest, and learn about some cool tips and tricks at the daily online events. Plan your month at www.cati.com/design-innovation-month