SOLIDWORKS 2019 What's New – Performance Improvements - Detailing and Drawings – #SW2019
SOLIDWORKS 2019 What's New – Performance Improvements-Detailing and Drawings – #SW2019
With the SOLIDWORKS 2019 release just around the corner, here is another great CATI article on some new Performance Improvements. This article focuses on Drawing and Detailing improvements specifically on working with parts that have a large number of holes and a drawing hole table attached. When opening, creating or editing hole tables, this performance speed will be noticed and produce less wait time for calculating tables with circular and noncircular holes.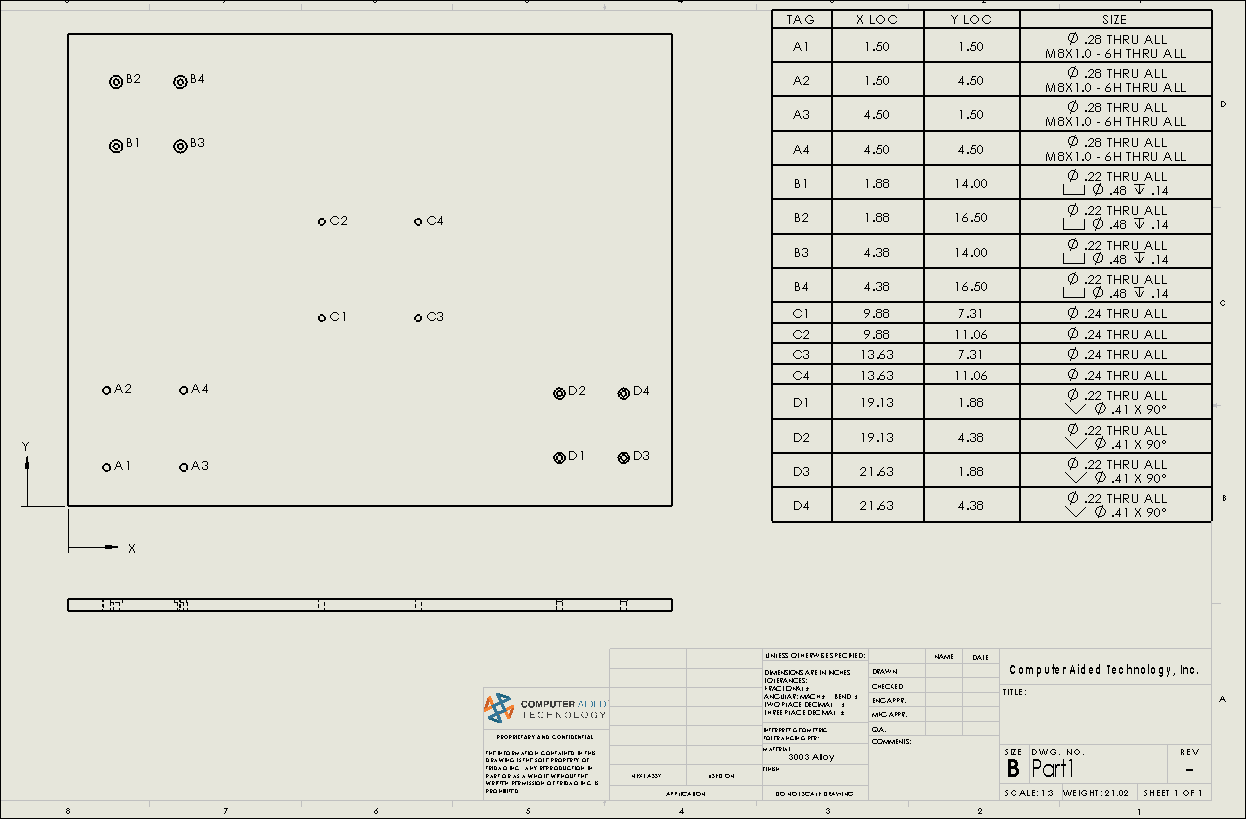 The time it takes to switch from a model to its drawing under the following conditions is improved:
Both the model and its drawing are open
You make changes in the model that do not change model geometry
The drawing has multiple sheets
Automatic View Update is selected (view specific Property)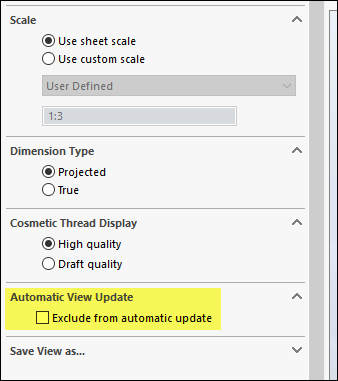 Removed Section Views
Another new enhancement for SOLIDWORKS 2019 is the ability to show slices of the model at selected locations along a drawing view. For example, if we take a view of a model, we select this view and choose the command Removed Section from the View Layout CommandManager Tab or Drawing Toolbar:

After selecting this view and launching the Removed Section command, you will see the command launch in the PropertyManager: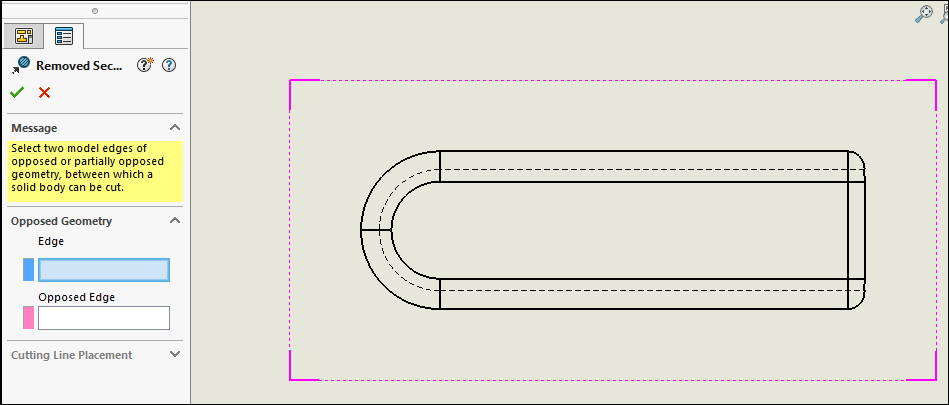 In this PropertyManager, you need to select the cutting edges from the model view. The two edges must be opposed or partially opposed between which a solid body can be cut. So for this example, I will select the two tangent edges like so: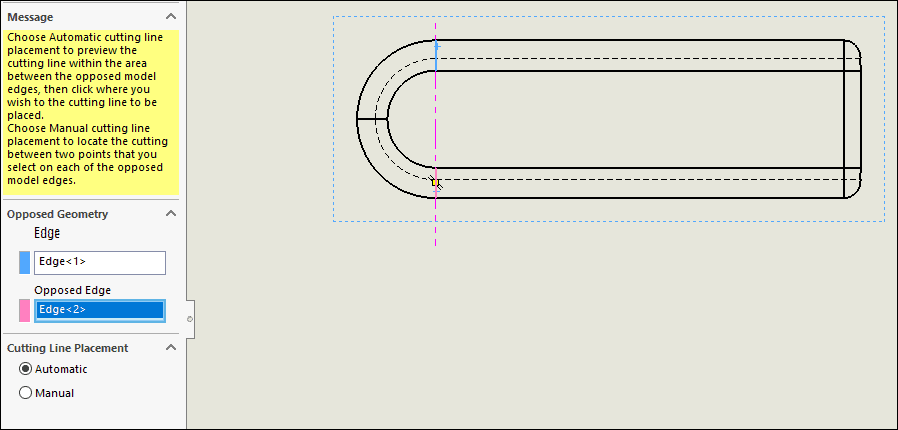 You do have a choice for Automatic or Manual cutting line placement. The benefits of each are listed below:
Automatic – Shows a preview of the cutting line within the area between the opposing model edges. Move the pointer and click to place the cutting line
Manual – Positions the cutting line between two points that you select on each of the opposing model edges. Hover near one end of the cutting line and click to place it. Do the same for the other end
An automatic placement for the cutting line will yield the following body view for you to place and adjust: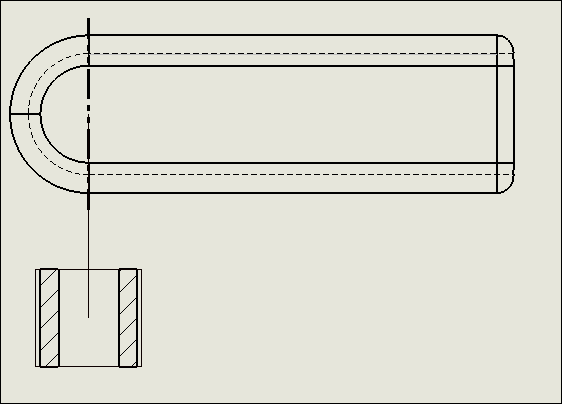 Once you click to accept the command, your finished view should look similar to the image above. You can of course drag to place the view as well as modify some view specific settings shown below: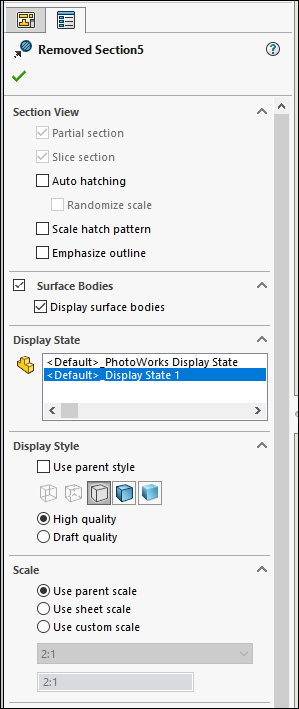 I hope this part of the What's New series gives you a better understanding of the new features and functions of SOLIDWORKS 2019. Please check back to the CATI Blog as the CATI Application Engineers will continue to break down many of the new items in SOLIDWORKS 2019. All these articles will be stored in the category of "SOLIDWORKS What's New."
Brian Reel
Senior Manager, Field Technical Services – West
Computer Aided Technology, LLC
Design Innovation Month – October 2018
What is DI MONTH?
CATI is declaring October Design Innovation MONTH. We've created a month-long series of events and activities around design innovation especially for our customers. Attend a SOLIDWORKS 2019 event, enter our rendering contest, and learn about some cool tips and tricks at the daily online events. Plan your month at www.cati.com/design-innovation-month