SOLIDWORKS 2019 What's New - Displaying General Tolerances - plus: Text Size in 3D Views - #SW2019
General tolerancing is a common form of tolerancing used with metric units. It is based on the ISO drawing standard 2768-1: Tolerances for linear and angular dimensions without individual tolerance indicators. The standard for linear dimensions is shown below: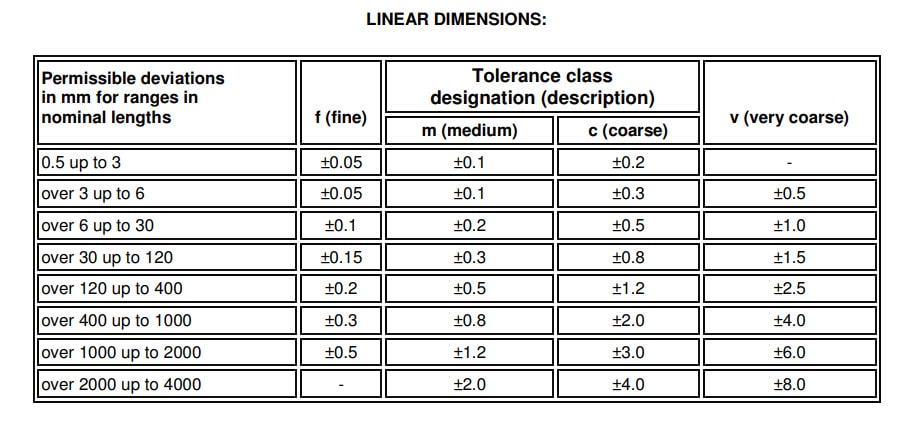 What this means is that the tolerance class and the size of the dimension determine the tolerance for each dimension shown on the part. This alleviates the need to provide a tolerance value for each dimension – i.e. if one isn't specifically shown on a dimension, then follow what's shown in the table.
There may be times, however, that you may want to show the tolerance with the dimension anyway – for example, to provide clarity to the machinist, as in when the dimension is part of an MBD package and the dimension is being shown in a 3D PDF, in which the model can be rotated on screen and inspected further – no need to refer back to the table to be reminded of the tolerance.
New in SOLIDWORKS 2019 is the ability to show a symmetrical tolerance within the dimension text when using a general tolerance. After applying the MBD/DimXpert Location or Size Dimension, simply select 'General with tolerance' for Tolerance Type under Tolerance/Precision.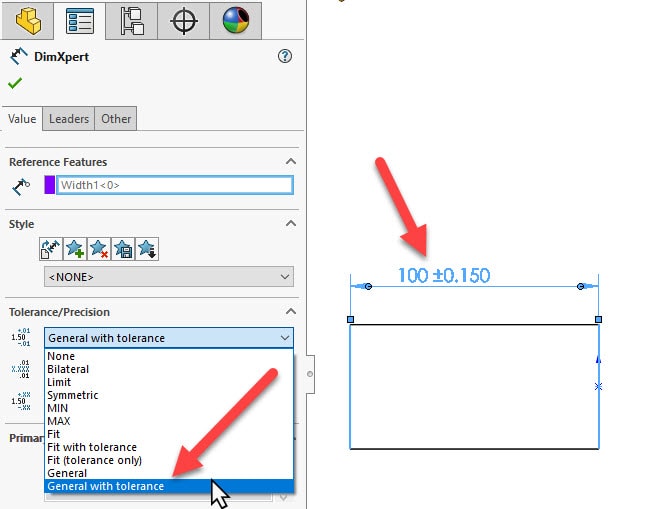 And speaking of 3D PDFs published from MBD, another enhancement in SOLIDWORKS 2019 is that you can control the text size in 3D Views. In Tools > Options > Document Properties > Detailing, these properties are now supported:

I hope this part of the What's New series gives you a better understanding of the new features and functions of SOLIDWORKS 2019. Please check back to the CATI Blog as the CATI Application Engineers will continue to break down many of the new items in SOLIDWORKS 2019. All these articles will be stored in the category of "SOLIDWORKS What's New."
Chris Snider
Sr. Manager, Field Technical Services
Computer Aided Technology, LLC
Design Innovation Month – October 2018
What is DI MONTH?
CATI is declaring October Design Innovation MONTH. We've created a month-long series of events and activities around design innovation especially for our customers. Attend a SOLIDWORKS 2019 event, enter our rendering contest, and learn about some cool tips and tricks at the daily online events. Plan your month at www.cati.com/design-innovation-month