SOLIDWORKS 2019 What's New – eDrawings Enhanced Views – #SW2019
SOLIDWORKS eDrawings is a great multi-tool for viewing and interacting with 3D models. The program was first released in 1999 and has been enhanced every year since. eDrawings is much more than just a viewer. Its functionality includes configurations, playing animations, exploded views, section views, and we can even take measurements from the model. Despite being much more than a viewer, eDrawings received some cool viewing enhancements in this 2019 release.
You can now view your model more realistically with these two new settings. In eDrawings 2019 we can turn on Perspective view and we can also enable Ambient Occlusion. These options are easily accessible in the drop-down menu at the top of your screen.
Let's look at how these options change the appearance of this actuator assembly. Here is how it appears without the new options enabled.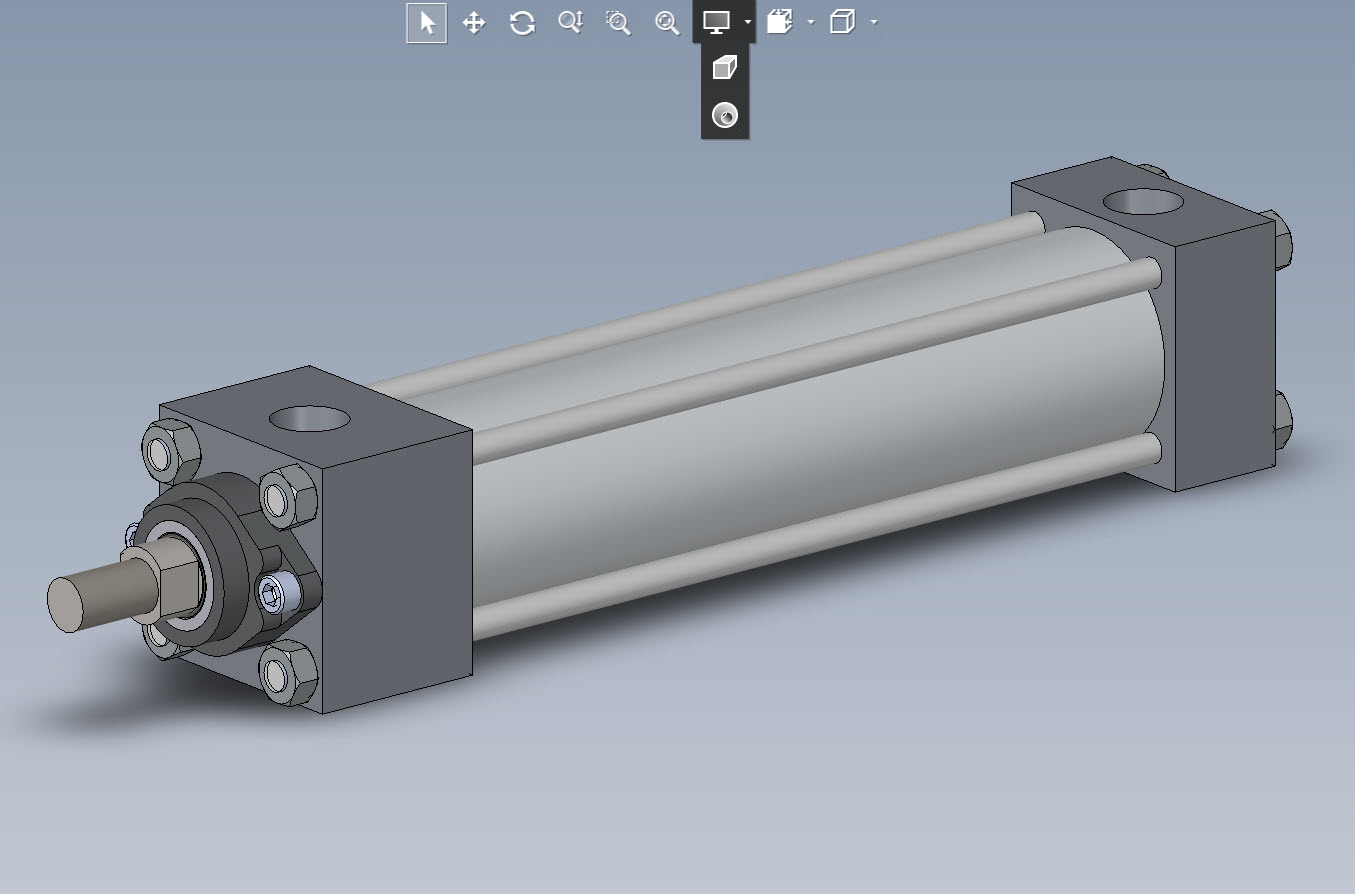 The Ambient Occlusion display setting has existed in SOLIDWORKS for many versions, but 2019 is the first time it is available in eDrawings. Ambient Occlusion influences the scene lighting on the model. With this setting enabled, shading is added to model geometry where the ambient light is blocked.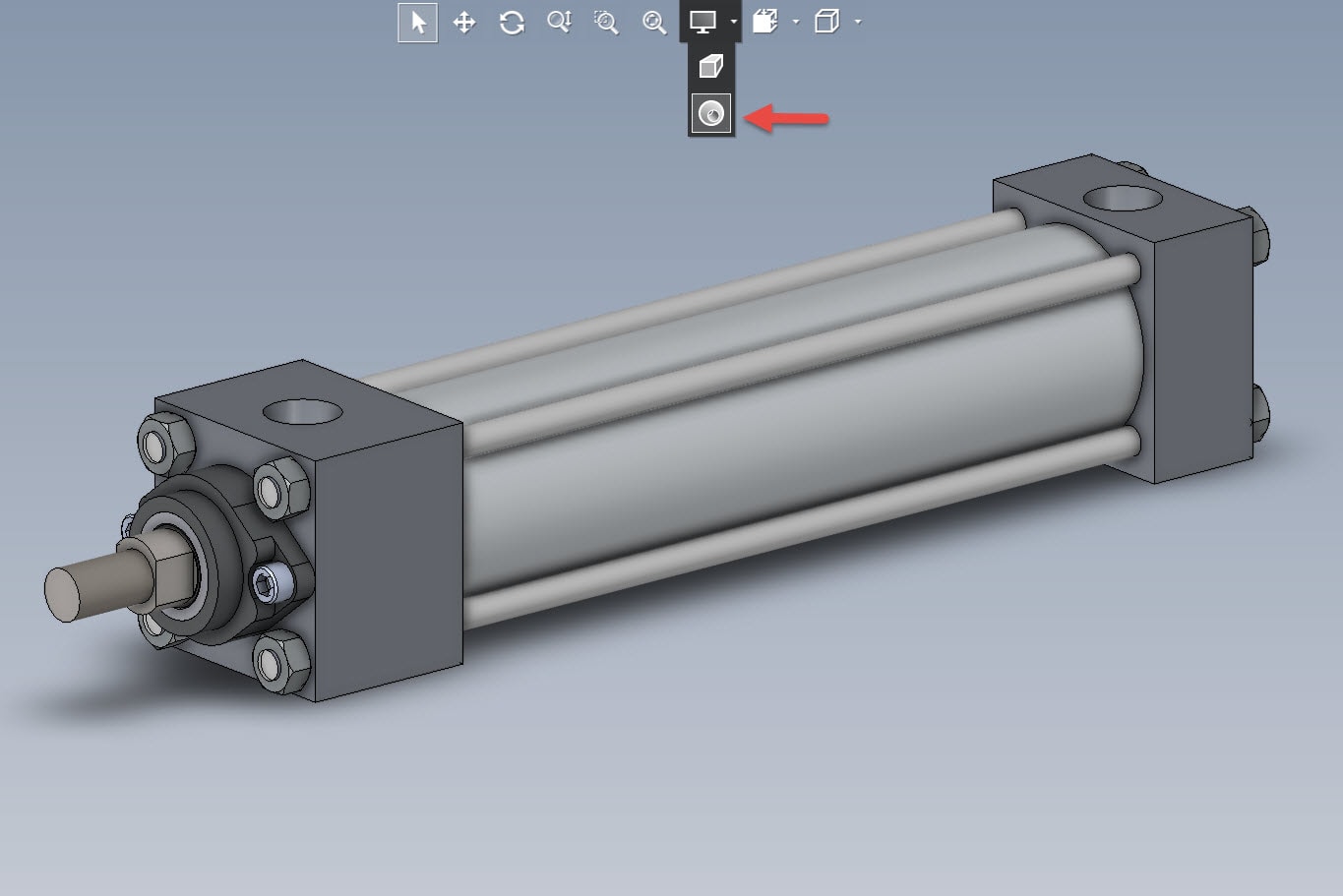 Another view related enhancement in eDrawings 2019 is the ability to turn on Perspective. This setting is also found on the same drop-down menu at the top of the screen. Just Like the Ambient Occlusion option, Perspective will make the model appear more realistic. With Perspective enabled, items further away are displayed smaller, providing a better sense of depth to the image.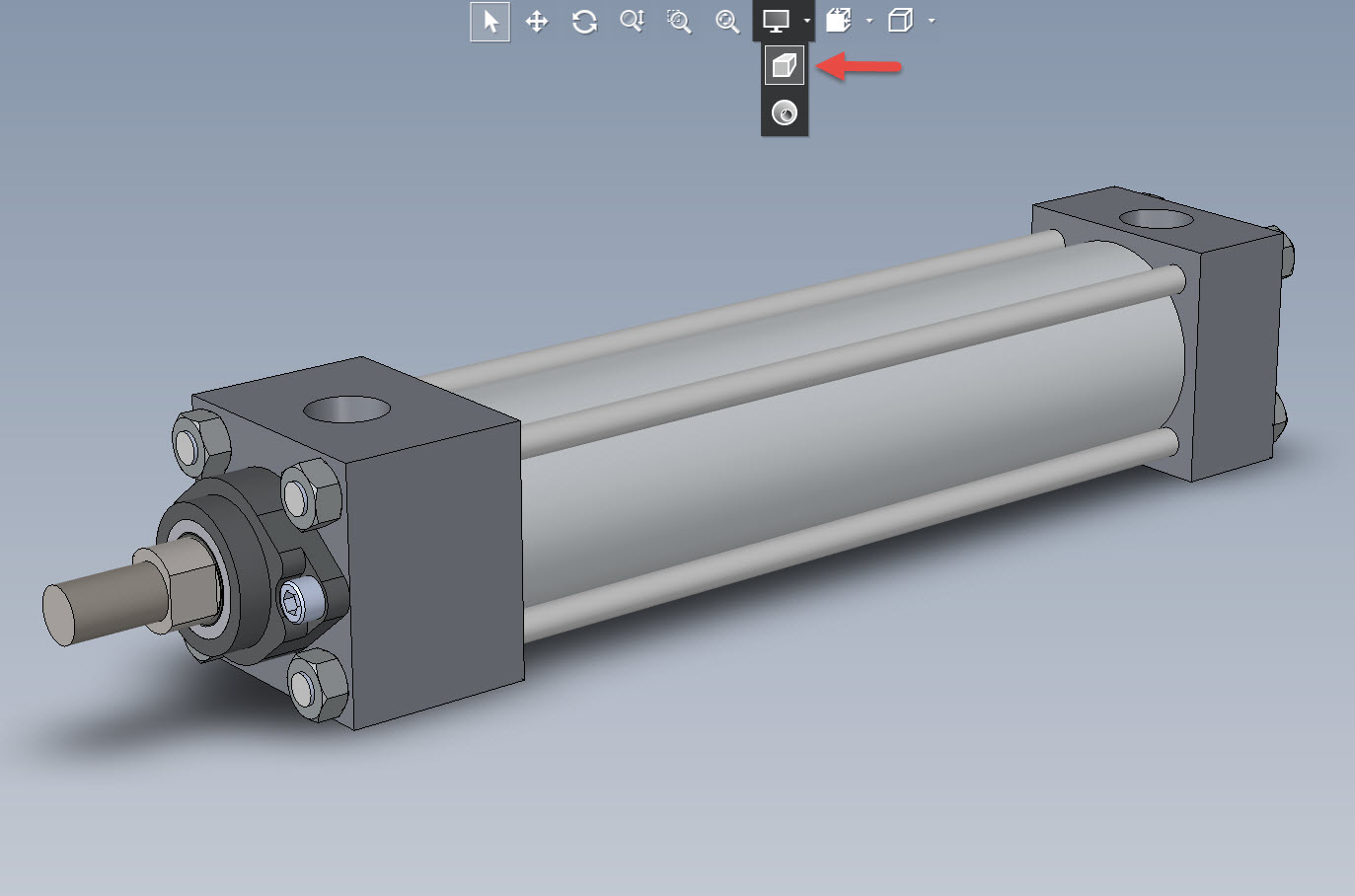 These new view enhancements in eDrawings 2019 allow you view and share your models with a more visually appealing display than ever before. These view upgrades are only a few items of the new functionality added to eDrawings for the 2019 release.
I hope this part of the What's New series gives you a better understanding of the new features and functions of SOLIDWORKS 2019. Please check back to the CATI Blog as the CATI Application Engineers will continue to break down many of the new items in SOLIDWORKS 2019. All these articles will be stored in the category of "SOLIDWORKS What's New."
Greg Buter
Application Engineer
Computer Aided Technology, LLC
Design Innovation Month – October 2018
What is DI MONTH?
CATI is declaring October Design Innovation MONTH. We've created a month-long series of events and activities around design innovation especially for our customers. Attend a SOLIDWORKS 2019 event, enter our rendering contest, and learn about some cool tips and tricks at the daily online events. Plan your month at www.cati.com/design-innovation-month