SOLIDWORKS 2019 What's New – Enhanced Remote Load/Mass Property Manager – #SW2019
SOLIDWORKS Simulation offers a wide range of Loads to best mimic real-world conditions. Within this list of loads is the Remote Load/Mass. Remote Load/Mass is a load type that allows a user to define a load outside of the geometry being analyzed. The user specifies the location that the Load/Mass is applied and the load values. The connection between the Load/Mass and the geometry can be rigid (includes moments), or directly transferred.
New for 2019 the Remote Load/Mass property manager streamlined the process of applying this loading type. The new property manager also makes way for the Distributed Coupling functionality. There is more to come on that topic in another DI blog.
Added to the Remote Load/Mass property manager is a notification pane at the top. Like other aspects of Simulation, SOLIDWORKS has built-in advice to help you navigate through the property manager.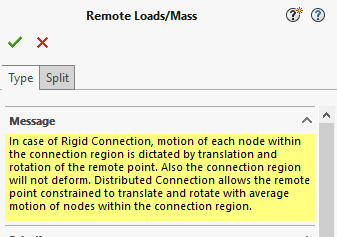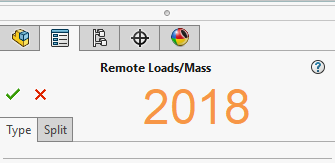 Not only is the message center new but the property manager is re-worked combining translation and force in the same section.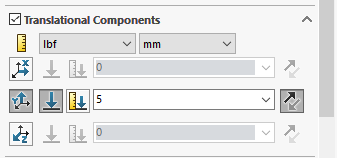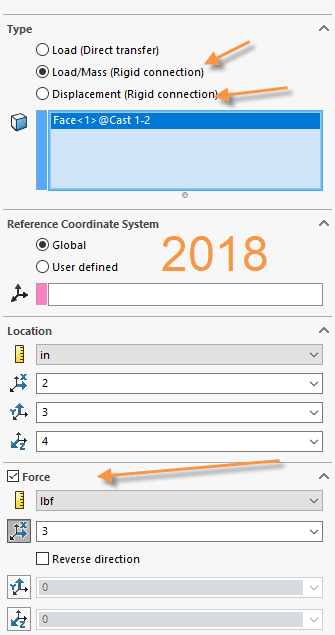 2019 SOLIDWORKS Simulation also separates the definition of the connection (rigid/direct transfer), includes a weighting factor, and is no longer in the initial specification of the load.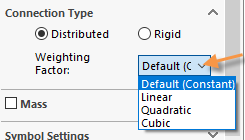 The enhancement to the Remote Load/Mass property manager adds additional functionality with a streamlined workflow.
I hope this part of the What's New series gives you a better understanding of the new features and functions of SOLIDWORKS 2019. Please check back to the CATI Blog as the CATI Application Engineers will continue to break down many of the new items in SOLIDWORKS 2019. All these articles will be stored in the category of "SOLIDWORKS What's New."
Robert Warren
Simulation Specialist
Computer Aided Technology, LLC
Design Innovation Month – October 2018
What is DI MONTH?
CATI is declaring October Design Innovation MONTH. We've created a month-long series of events and activities around design innovation especially for our customers. Attend a SOLIDWORKS 2019 event, enter our rendering contest, and learn about some cool tips and tricks at the daily online events. Plan your month at www.cati.com/design-innovation-month