SOLIDWORKS 2019 What's New – Exploded Views – #SW2019
SOLIDWORKS 2019 provides additional control over Exploded Views within assemblies. There is now a tree that works like the FeatureManager Design Tree. You can roll back & forward through steps in your exploded view, drag & drop to reorder, add steps in different locations. You can even suppress explode steps.
Follow along with the assembly below to see the new features in action.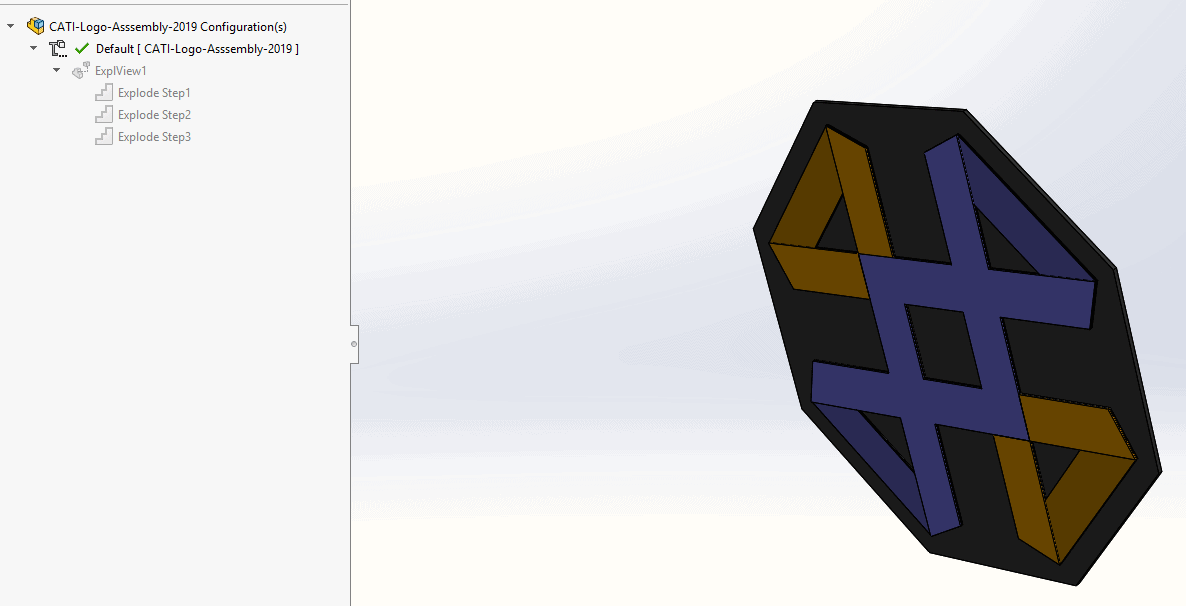 As you can see, the assembly below contains an exploded view.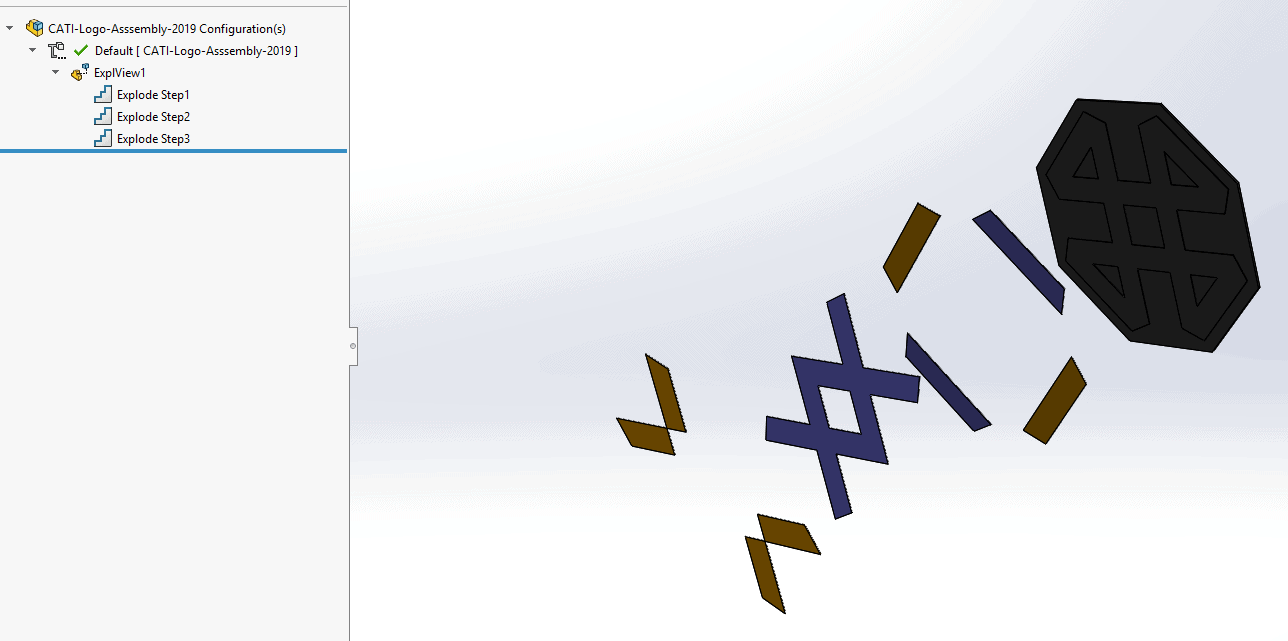 We can roll back to earlier steps in the tree.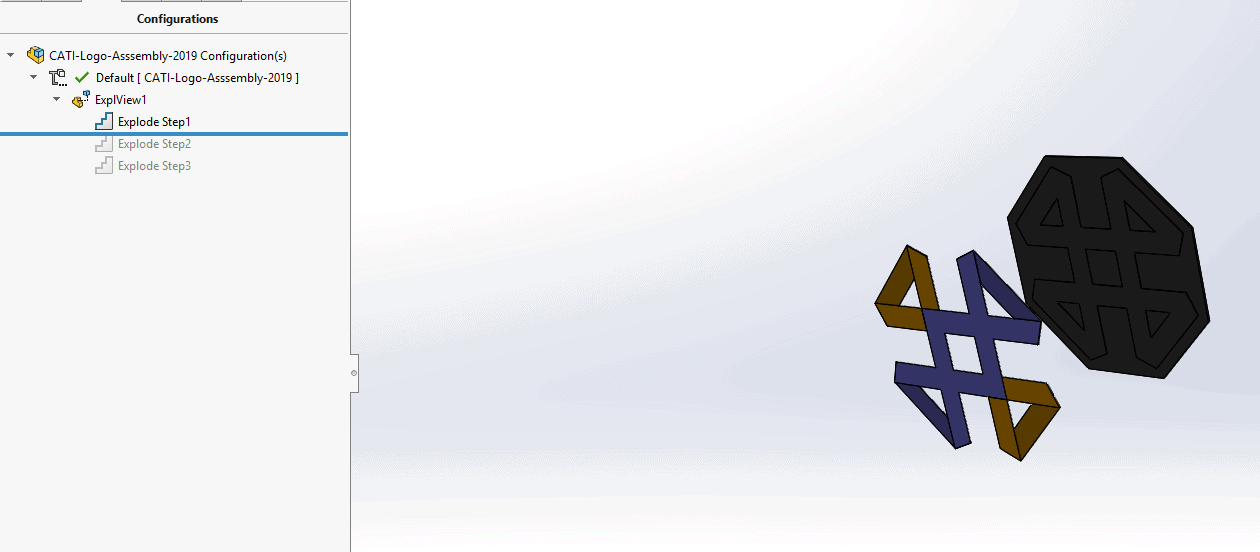 It's easy to introduce new steps at any point in the tree.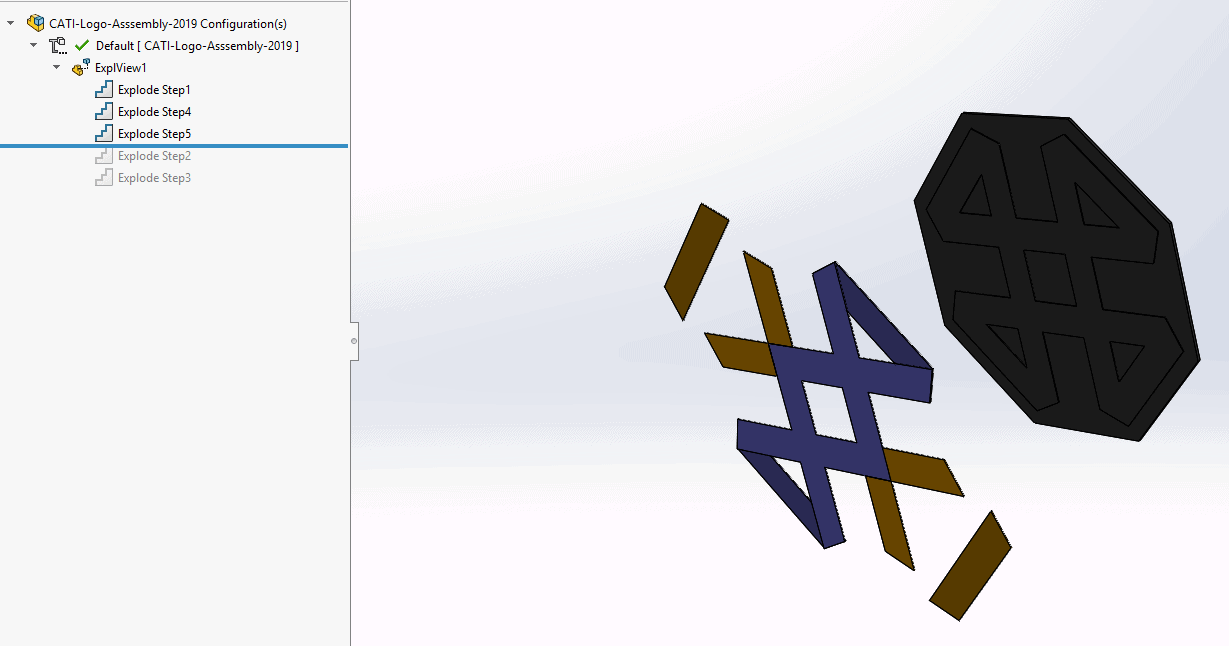 We can also re-order the steps. Simply drag and drop to move them around the tree.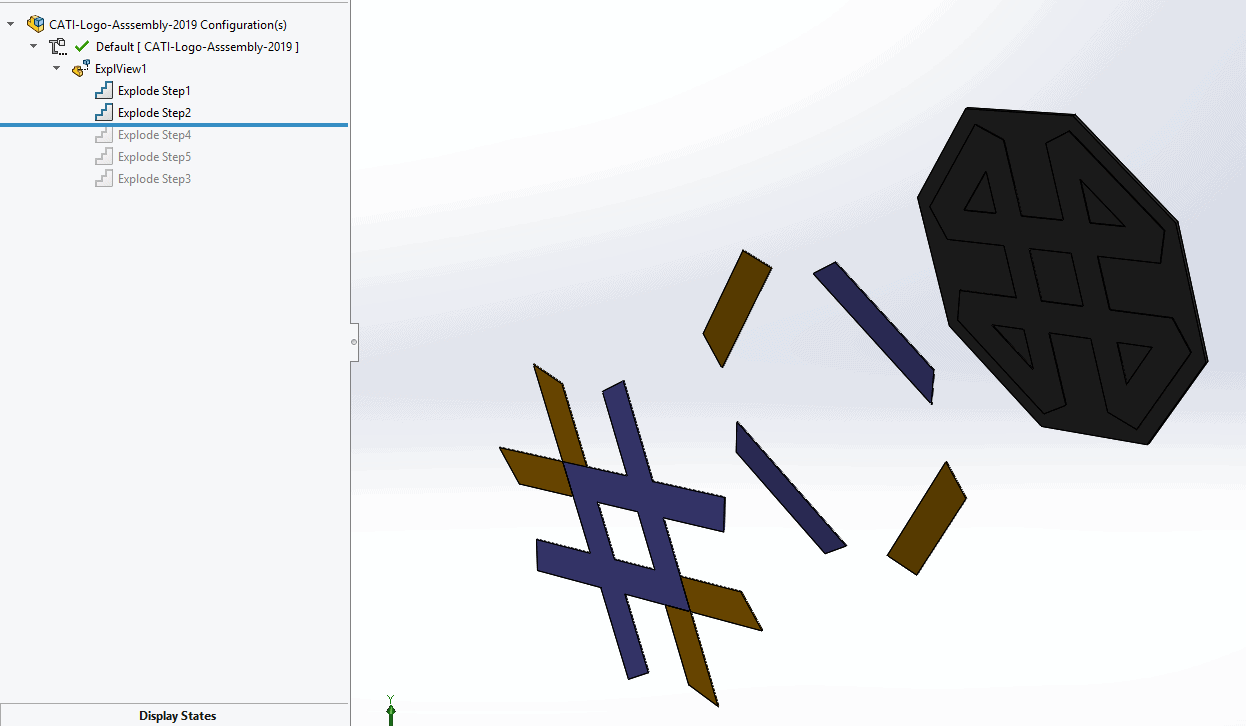 You are able to suppress explode steps that you don't wish to see.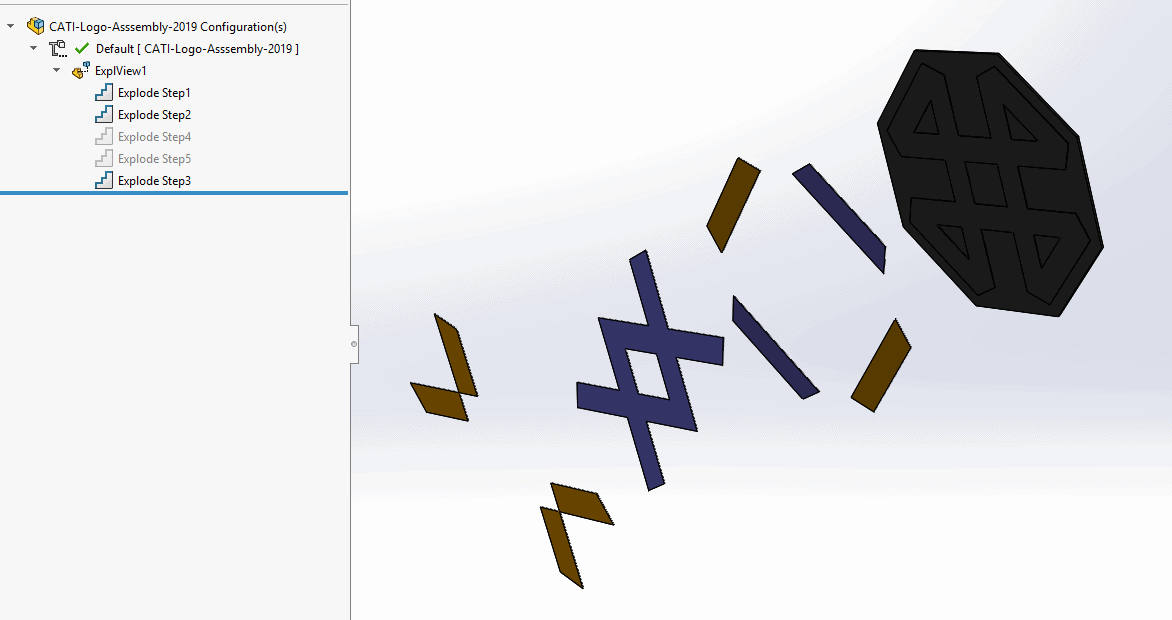 With this new SOLIDWORKS functionality, editing Exploded Views should be greatly simplified and reduce the amount of rework required.
I hope this part of the What's New series gives you a better understanding of the new features and functions of SOLIDWORKS 2019. Please check back to the CATI Blog as the CATI Application Engineers will continue to break down many of the new items in SOLIDWORKS 2019. All these articles will be stored in the category of "SOLIDWORKS What's New."
Fred Zobel
Sr. Support engineer
Computer Aided Technology, Inc
Design Innovation Month – October 2018
What is DI MONTH?
CATI is declaring October Design Innovation MONTH. We've created a month-long series of events and activities around design innovation especially for our customers. Attend a SOLIDWORKS 2019 event, enter our rendering contest, and learn about some cool tips and tricks at the daily online events. Plan your month at www.cati.com/design-innovation-month