SOLIDWORKS 2019 What's New – Grouping Mates and Separating Fasteners – #SW2019
Over the last few releases of SOLIDWORKS, there have been several enhancements that help us increase productivity with assemblies. SOLIDWORKS 2018 introduced the Assembly Open Progress Indicator and new visualization tools for folders in the Design Tree. SOLIDWORKS 2019 introduces some great tools to help you organize your assembly mates and increase productivity.
As we all know, the number of mates in our assemblies can increase exponentially and may get difficult to manage. My trusty RC helicopter model isn't a large assembly, yet contains 167 top level mates.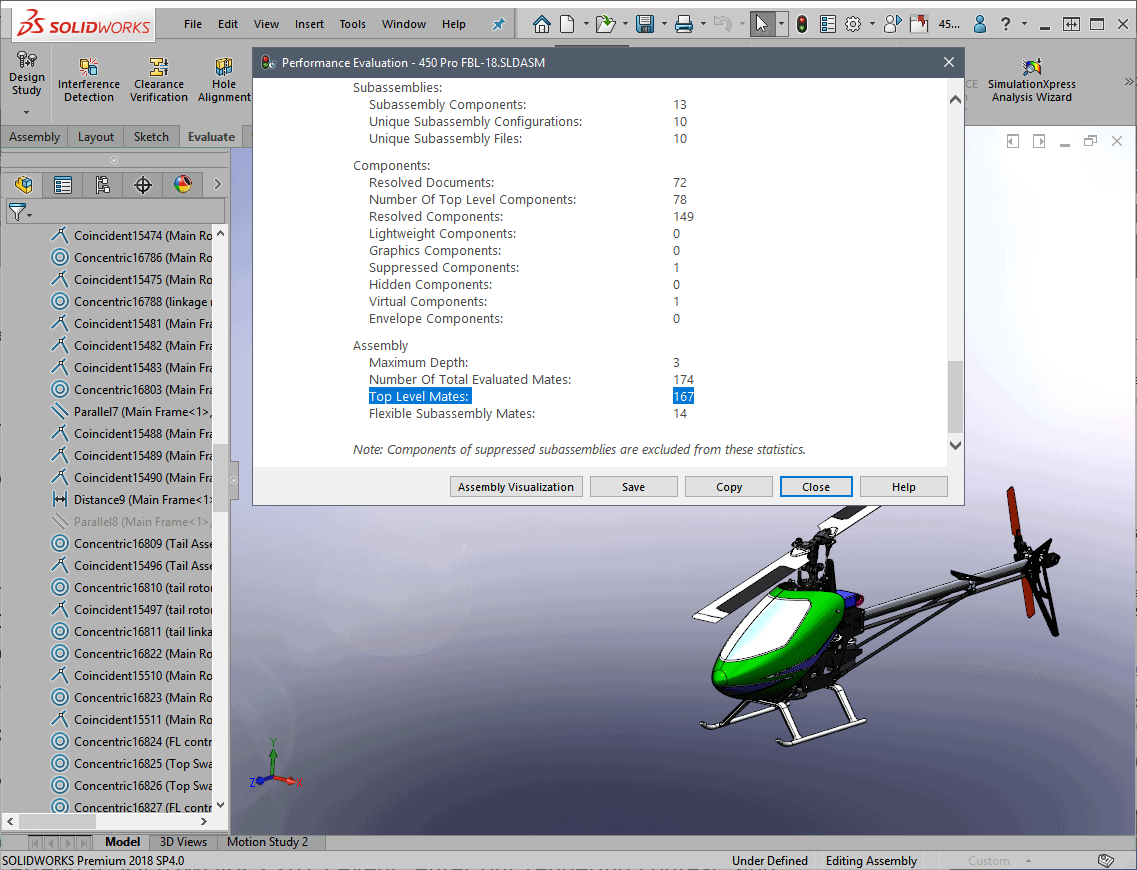 One small mistake and I add a mate that causes an error; the mate folder can easily get out of hand. The tree of the left becomes the tree on the right.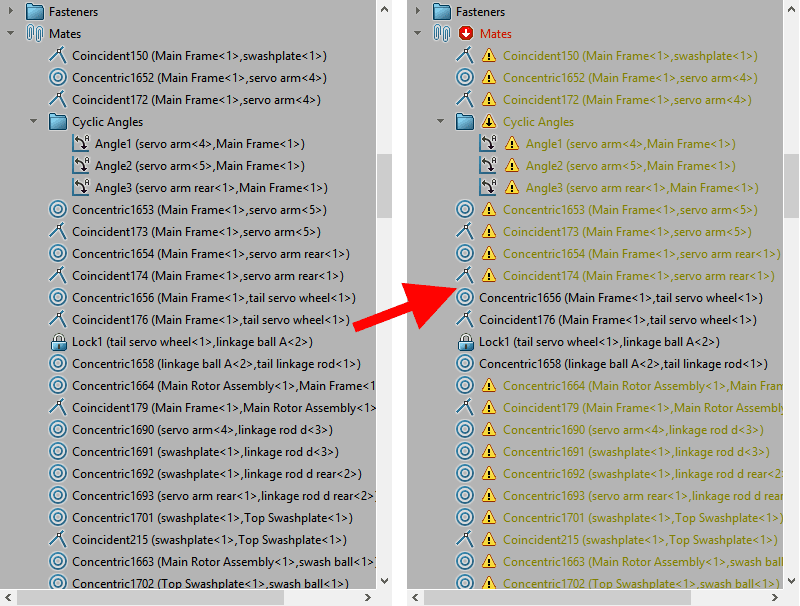 Let's look at how SOLIDWORKS 2019 helps us better understand the mate folder with the new Mate Grouping options. Here's the assembly in SOLIDWORKS 2019 and with a right click of the Mate folder, we can see the new grouping options.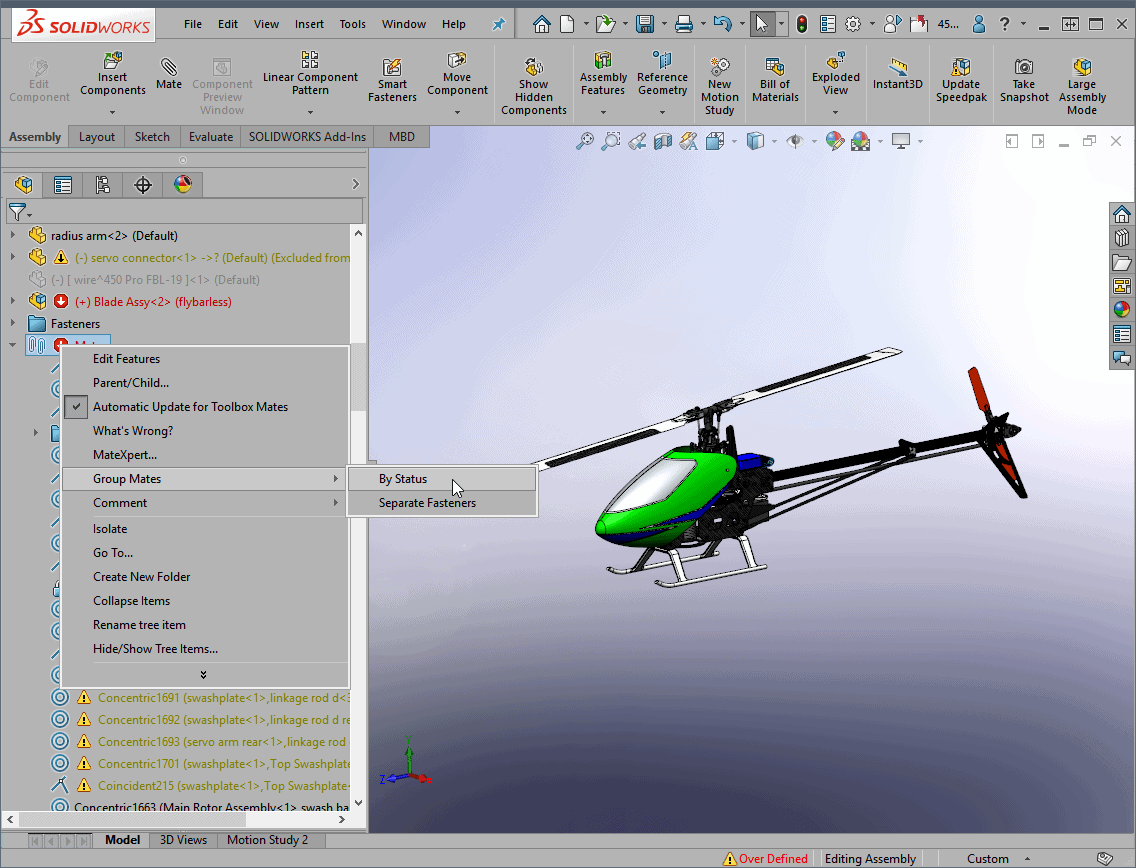 Grouping by Status will automatically group the mates and makes the mate folder much easier to manage. With this new mate grouping functionality; it's easy to understand the mate folder, find the problem, fix the problem and move on with the design process.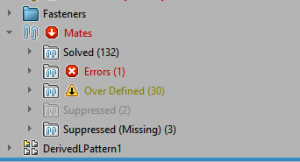 Here's what each of the status folders represent.

Seeing this information, I now understand that I have one mate that has an error and 30 mates that are a affected by this one. I can easily suppress or delete this problem mate and all the issues are resolved.
The Separate Fastener option will automatically find all mates that reference Toolbox components and places them into a folder.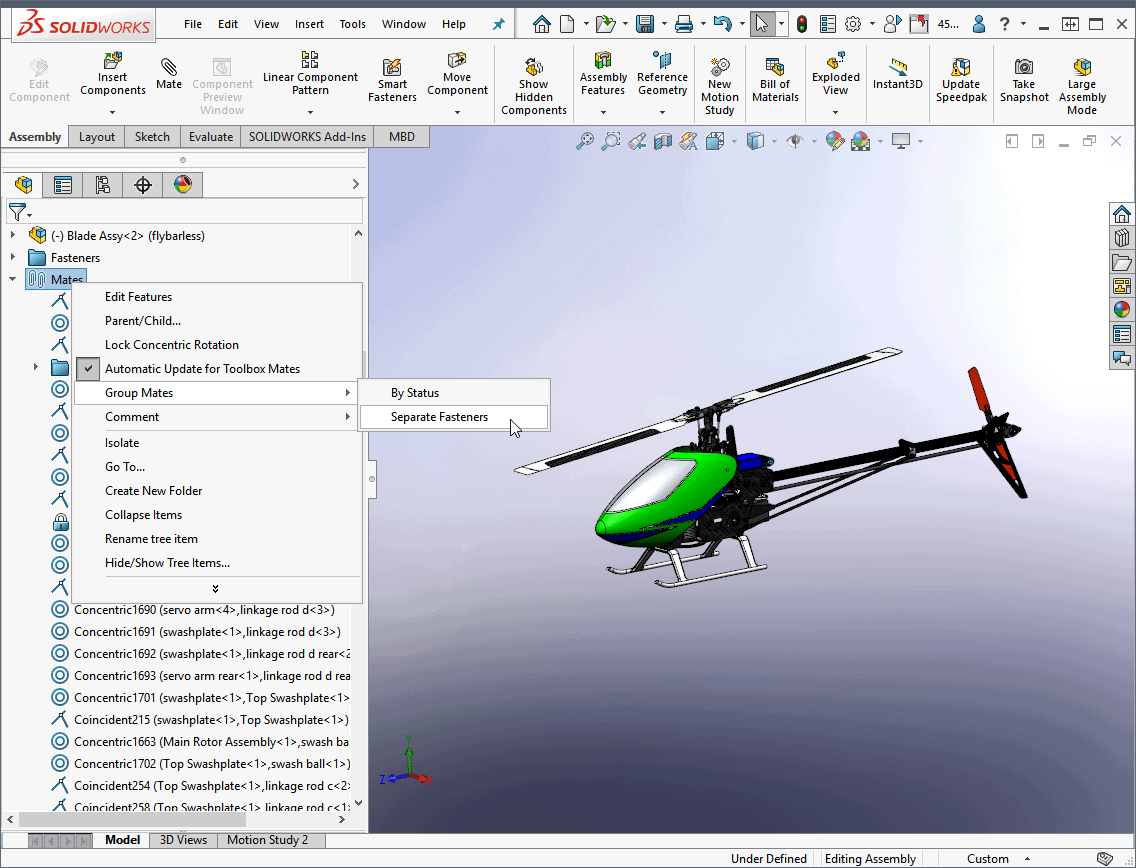 I had no idea that nearly half the top-level mates are for Toolbox components. These new grouping folders support the same functionality as manual folders such as using Isolate. With a fast right click on the Fasteners folder, I can easily visualize all the assembly components mated to Toolbox fasteners.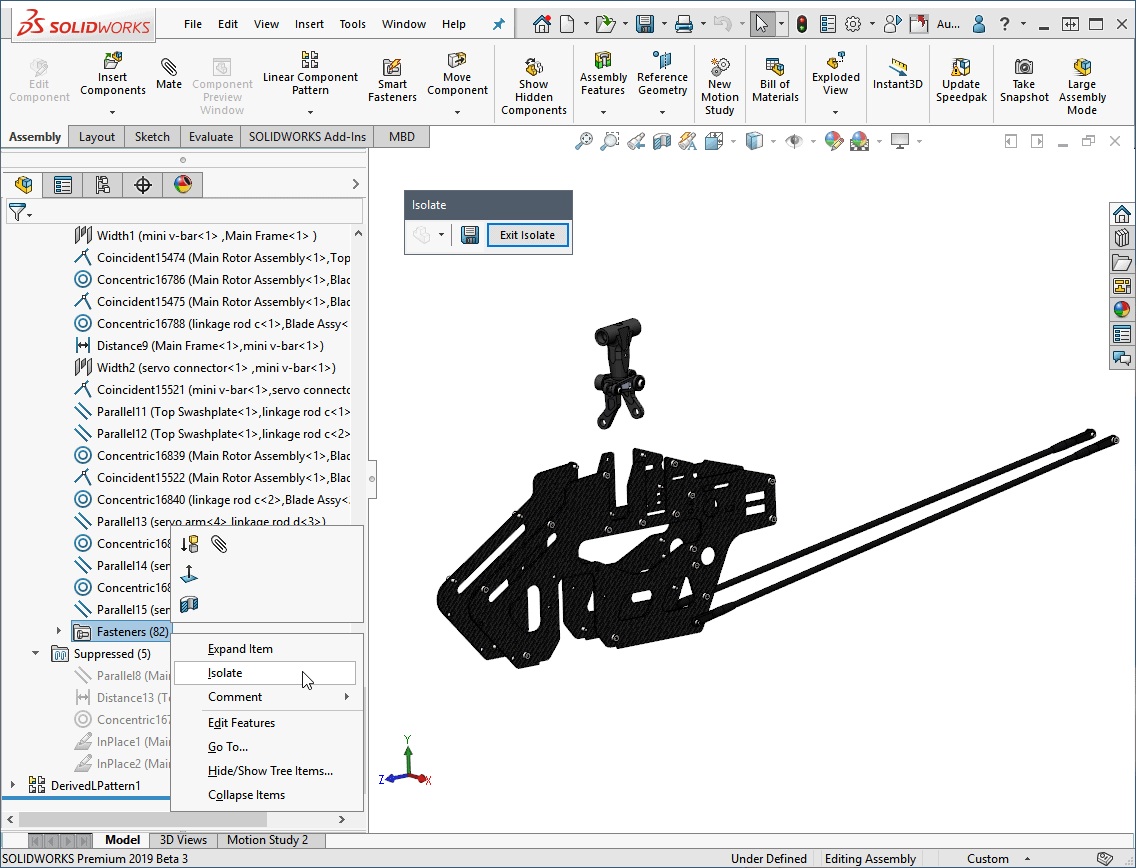 This new Group Mate enhancement really makes it easy to understand the mate folder and edit the assembly accordingly.
I hope this part of the What's New series gives you a better understanding of the new features and functions of SOLIDWORKS 2019. Please check back to the CATI Blog as the CATI Application Engineers will continue to break down many of the new items in SOLIDWORKS 2019. All these articles will be stored in the category of "SOLIDWORKS What's New."
Kris Dubuque
Field Technical Services Manager
Computer Aided Technology, LLC
Design Innovation Month – October 2018
What is DI MONTH?
CATI is declaring October Design Innovation MONTH. We've created a month-long series of events and activities around design innovation especially for our customers. Attend a SOLIDWORKS 2019 event, enter our rendering contest, and learn about some cool tips and tricks at the daily online events. Plan your month at www.cati.com/design-innovation-month