SOLIDWORKS 2019 What's New – Importing Assembly Envelopes Option and PMI DATA in SOLIDWORKS Composer – #SW2019
New to SOLIDWORKS Composer 2019 is the ability to finally choose whether or not to import assembly envelopes. In prior releases, SOLIDWORKS Composer automatically imported the assembly envelopes forcing you to hide them manually.
When you open an assembly in Composer, the option to import SOLIDWORKS assembly envelopes is automatically checked. If you want to turn this off, refer to the image below.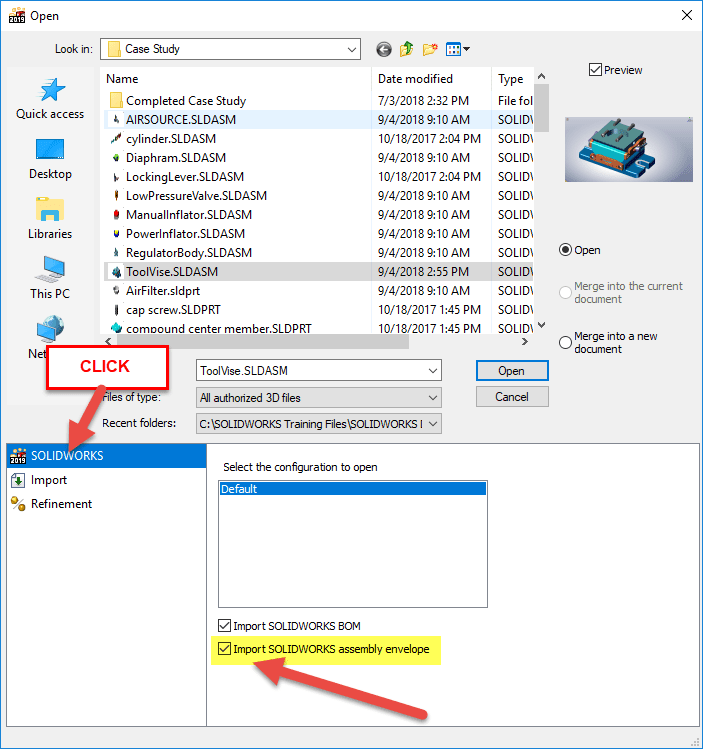 Below are examples of what the import looks like with and without the "Import SOLIDWORKS assembly envelopes" option checked.
Turned on, the assembly imports with all components showing (including those defined as envelopes in the assembly file).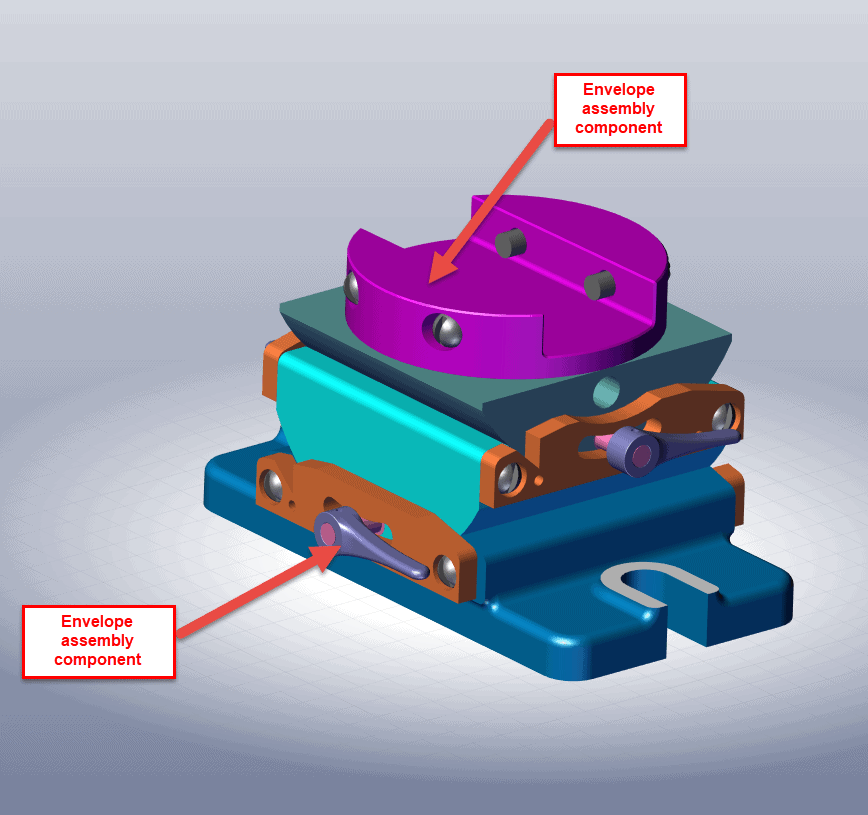 Turned off, the assembly imports with all the components excluding those defined as envelopes in the assembly.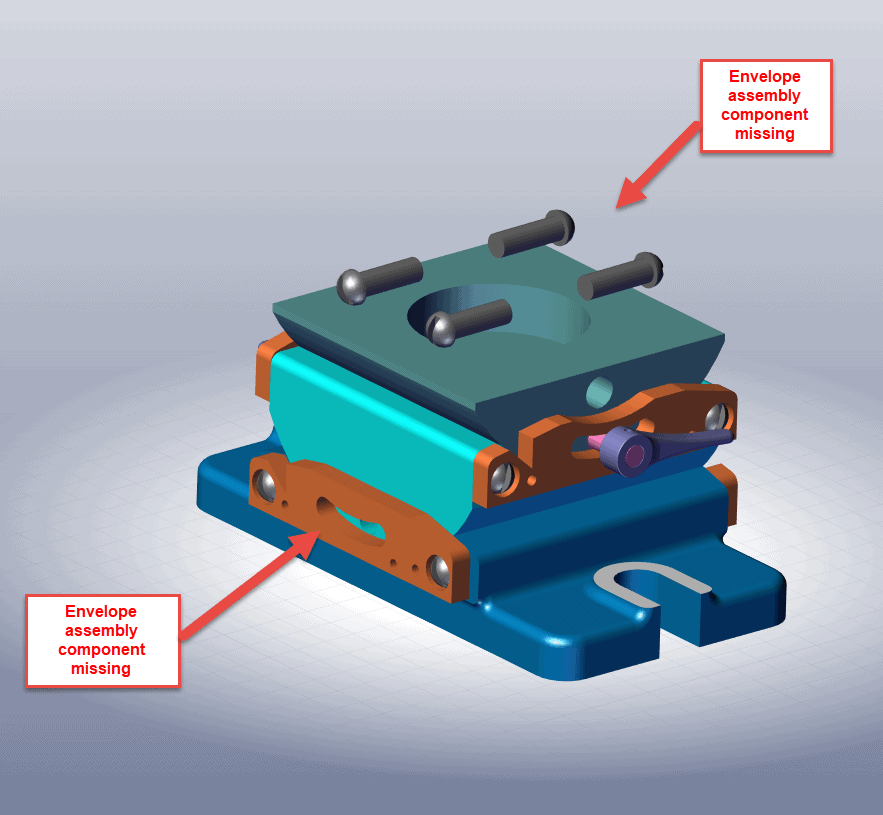 Additionally SOLIDWORKS Composer 2019 can import Product manufacturing Information (PMI) data from SOLIDWORKS models.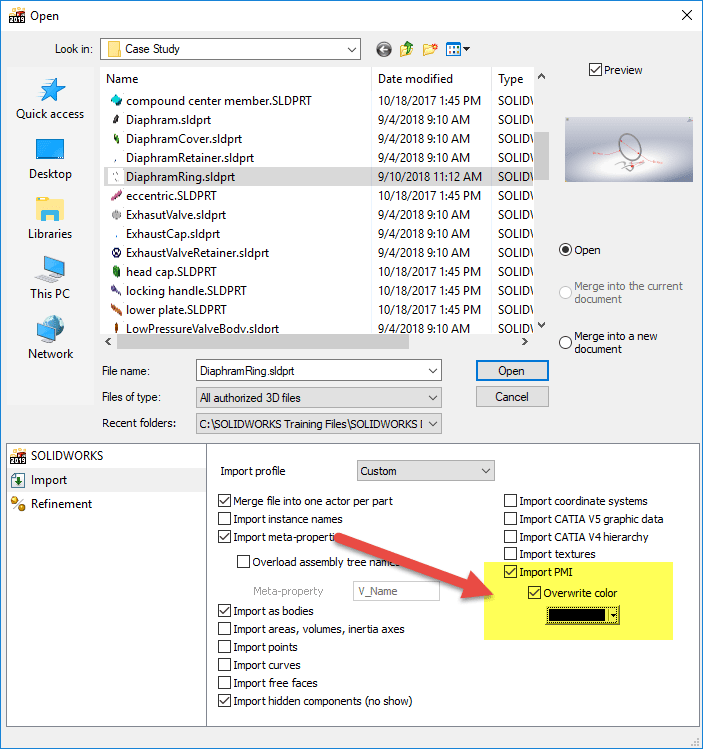 Composer can import the following PMI information defined in the SOLIDWORKS model.
Dimensions
Datums
Tolerances for dimensions
Geometric Tolerances
Special symbols such as diameters and degrees
Surface finishes.
You also have the ability to choose the color the PMI imports as by choosing "Overwrite color".
Below is an example of basic PMI imported into composer.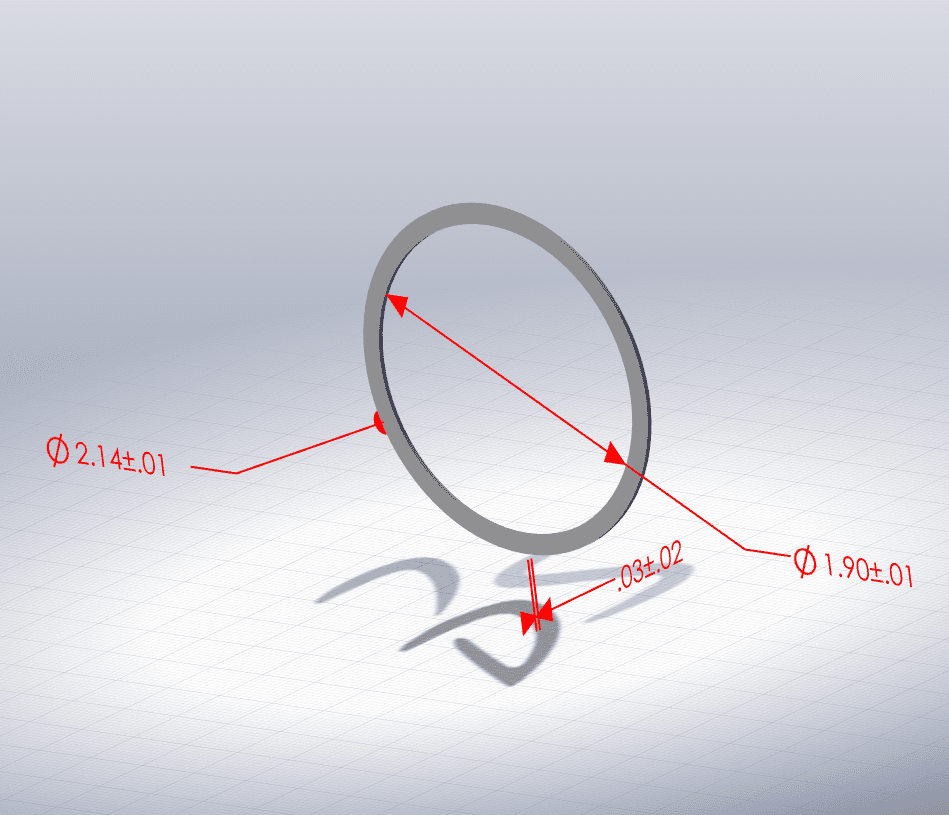 After you import the PMI data into a .smg file, the PMI data is visible in Composer Player.
Composer Sync also imports PMI data from SOLIDWORKS models into .smg files.
I hope this part of the What's New series gives you a better understanding of the new features and functions of SOLIDWORKS 2019. Please check back to the CATI Blog as the CATI Application Engineers will continue to break down many of the new items in SOLIDWORKS 2019. All these articles will be stored in the category of "SOLIDWORKS What's New."
Greg Tutor, CSWE
Applications Engineer
Computer Aided Technology, LLC
Design Innovation Month – October 2018
What is DI MONTH?
CATI is declaring October Design Innovation MONTH. We've created a month-long series of events and activities around design innovation especially for our customers. Attend a SOLIDWORKS 2019 event, enter our rendering contest, and learn about some cool tips and tricks at the daily online events. Plan your month at www.cati.com/design-innovation-month