SOLIDWORKS 2019 What's New – Insert Part with Configuration Selection – #SW2019
Over the years I've done a lot of models where I had to start with someone else's work. Many times that requires I don't touch, edit, change or even think about changing it (you know who you are). In an effort to keep all parties involved happy I would use the insert part command. The only drawback to this method is when different configurations come into play. If I needed a specific configuration I would have to do one of two things:
Have the part configuration active in another window when I did the insert part
Edit the referenced configuration in the "List external Reference" dialog box.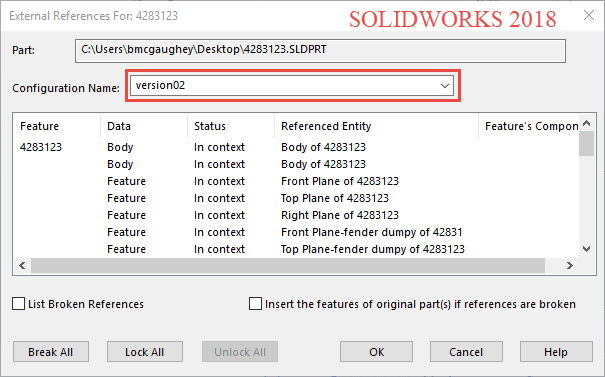 But now with SOLIDWORKS 2019, you can use the previous two options along with the new ability to choose the needed configuration from the "Open" dialog when you execute the insert part command.

I hope this part of the What's New series gives you a better understanding of the new features and functions of SOLIDWORKS 2019. Please check back to the CATI Blog as the CATI Application Engineers will continue to break down many of the new items in SOLIDWORKS 2019. All these articles will be stored in the category of "SOLIDWORKS What's New."
Bob McGaughey, CSWE
Emerging Products Manager
Computer Aided Technology, Inc
Design Innovation Month – October 2018
What is DI MONTH?
CATI is declaring October Design Innovation MONTH. We've created a month-long series of events and activities around design innovation especially for our customers. Attend a SOLIDWORKS 2019 event, enter our rendering contest, and learn about some cool tips and tricks at the daily online events. Plan your month at www.cati.com/design-innovation-month