SOLIDWORKS 2019 What's New – More Tools for Preparing Meshes – #SW2019
SOLIDWORKS 2019 gives more options when working with mesh bodies. We can import a graphics body mesh file as seen here: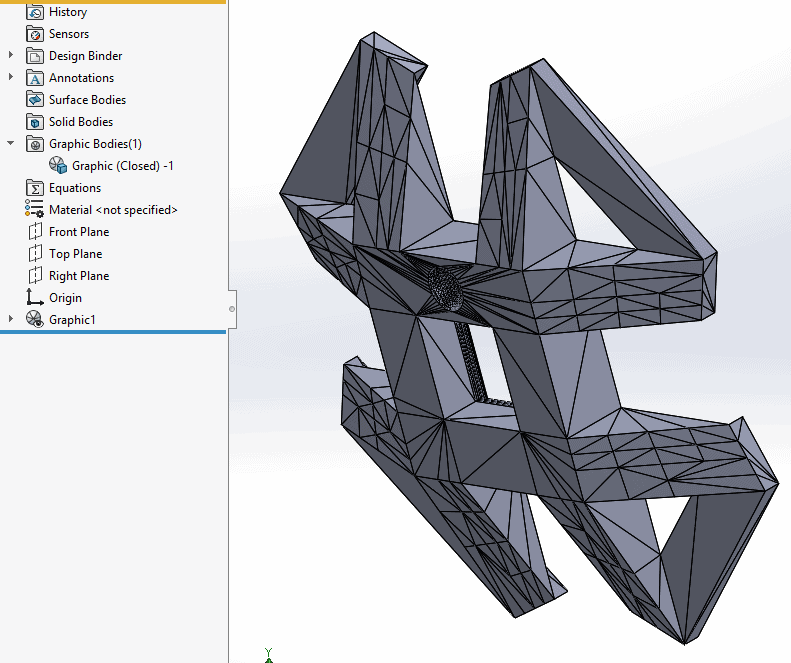 We used to be extremely limited in what we could do with graphics bodies. Now the Mesh Modeling tab on the CommandManager gives us additional options:

The Scale/Cut With Surface commands will not create a feature history, and instead will directly modify the imported mesh.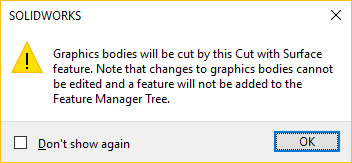 I created a planar surface at the origin and then moved it to the thickness of the back pieces. I then used that to cut the graphics body resulting in this: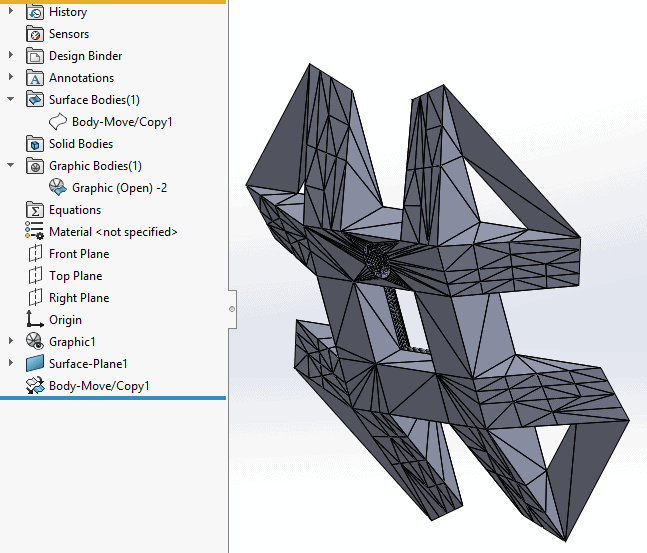 Another feature that is handy is the 'Paint Select Facets' command. This will allow you select specific facets of the model.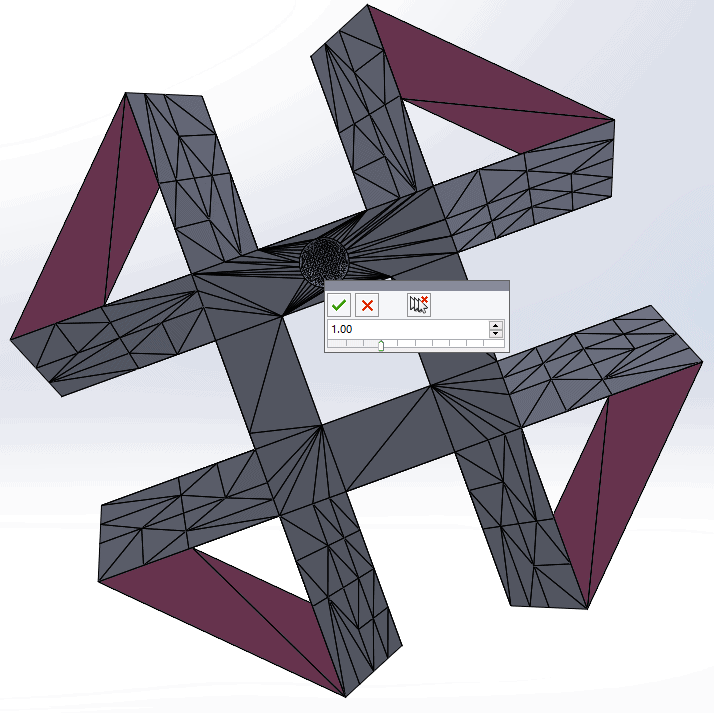 After clicking on the green checkmark, these facets will be selected and then you can delete them. Deleting facets this way again modifies the core mesh file, and there will not be a feature to edit it later: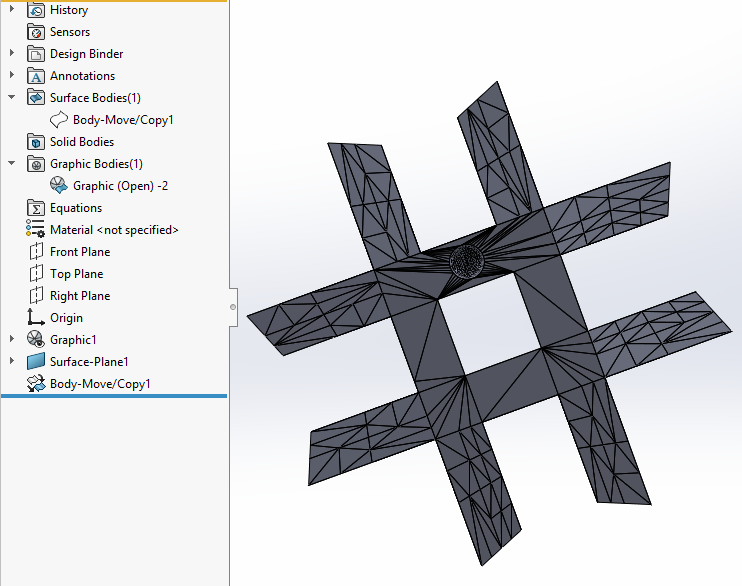 Another handy feature is the 'Surface From Mesh' command. This allows you to select facets and a type of surface (Planar, Spherical, Cylindrical, or Conical) and convert the facets of the graphics body into surfaces that you can use: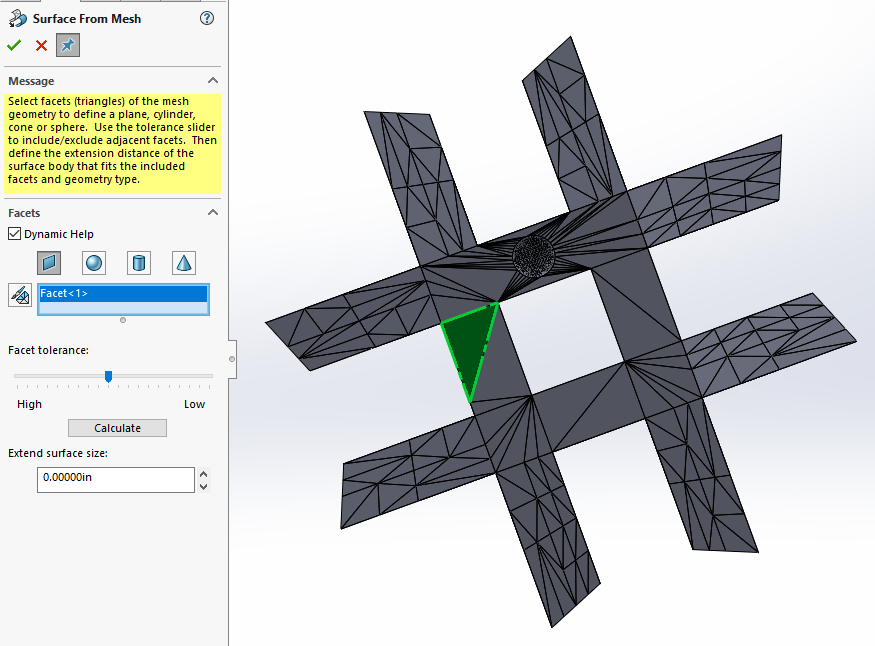 After selecting a facet and specifying a tolerance you can click 'calculate'. This will select other facets that it feels should be in the same surface: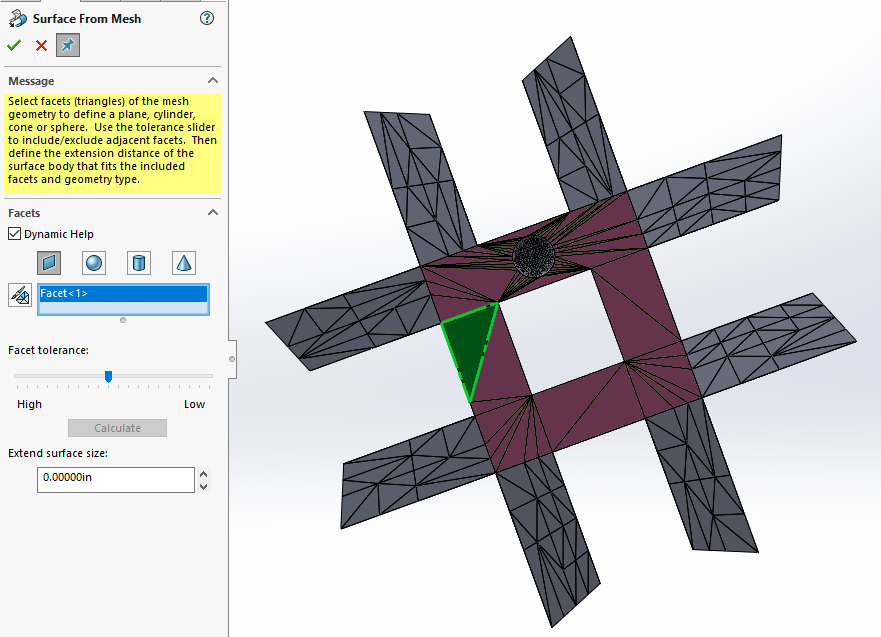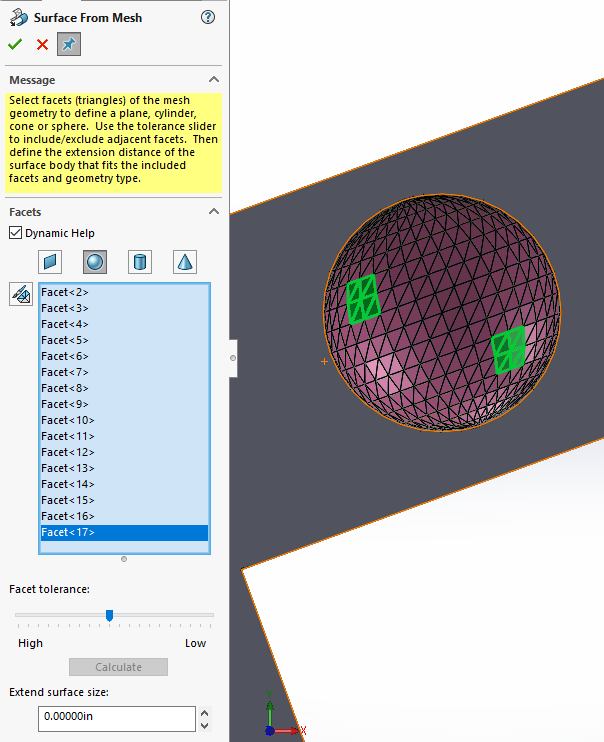 After hiding the graphics body, you can see the resulting surfaces that can be used for creating a solid model from: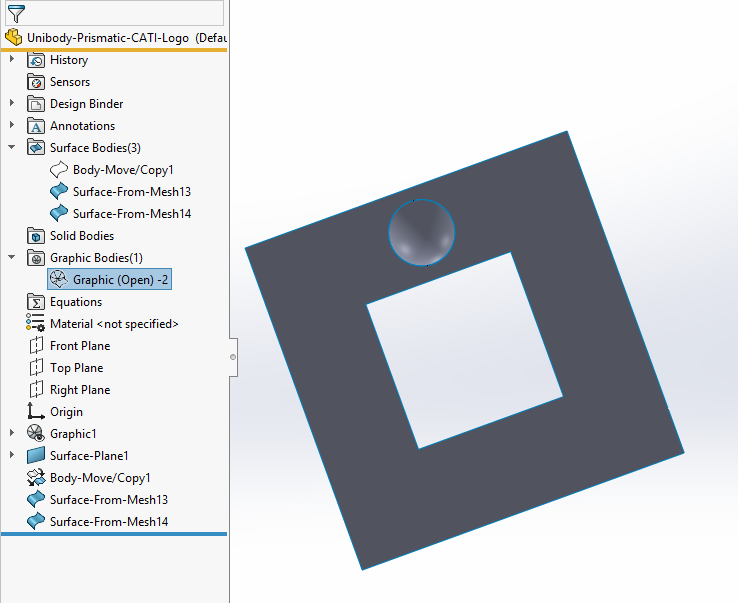 I hope this part of the What's New series gives you a better understanding of the new features and functions of SOLIDWORKS 2019. Please check back to the CATI Blog as the CATI Application Engineers will continue to break down many of the new items in SOLIDWORKS 2019. All these articles will be stored in the category of "SOLIDWORKS What's New."
Fred Zobel
Sr. Support Tech
Computer Aided Technology, LLC
Design Innovation Month – October 2018
What is DI MONTH?
CATI is declaring October Design Innovation MONTH. We've created a month-long series of events and activities around design innovation especially for our customers. Attend a SOLIDWORKS 2019 event, enter our rendering contest, and learn about some cool tips and tricks at the daily online events. Plan your month at www.cati.com/design-innovation-month