SOLIDWORKS 2022 What's New – Administration
Copy Locked Settings
Administrators can lock options. Locking options for users means that the administrator defines settings for the user. If the user's settings and the administrator's settings are in conflict, the administrator's settings will override the user's settings. This is a great way to maintain standardization across your team's SOLIDWORKS installs and ensure that anyone can work on any install with minimal reconfiguration time.
Previously, locked user settings could not use the Copy Settings Wizard in Tools>Save/Restore Settings. This can be frustrating. A user may want to copy those settings to their personal install of SOLIDWORKS. Another may want to standardize a colleague's settings. In SOLIDWORKS 2022, the Copy Settings Wizard can now copy locked settings.
Pack and Go Includes Split and Save Bodies Features in Parts
Pack and Go can now include Split and Save bodies from a multibody part. When a Pack and Go is initiated, reference parts will generate from the Split/Saved parts. The Pack and Go folder will then contain copies of the Split/Saved parts.
An example of this functionality is below. A Parent part was Split into 3 bodies, A, B and C. The bodies were then saved as separate part files. When a pack and go was initiated on the part in 2021, the separate part files of A, B and C did not accompany the Pack and Go. In 2022, however, the Split body separate part files accompany the parent part within the Pack and Go.
2021: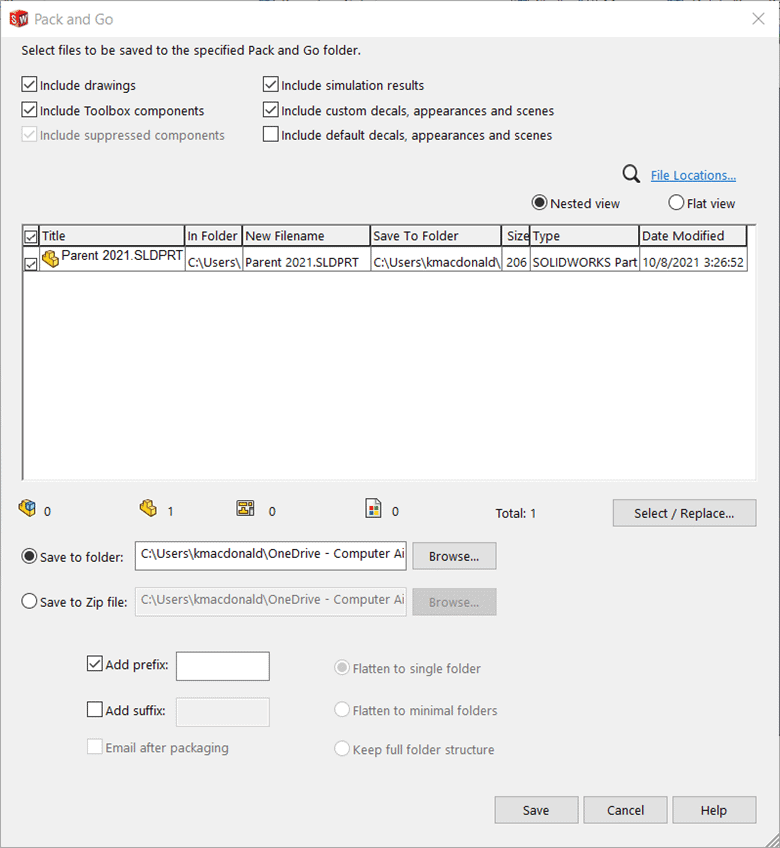 2022: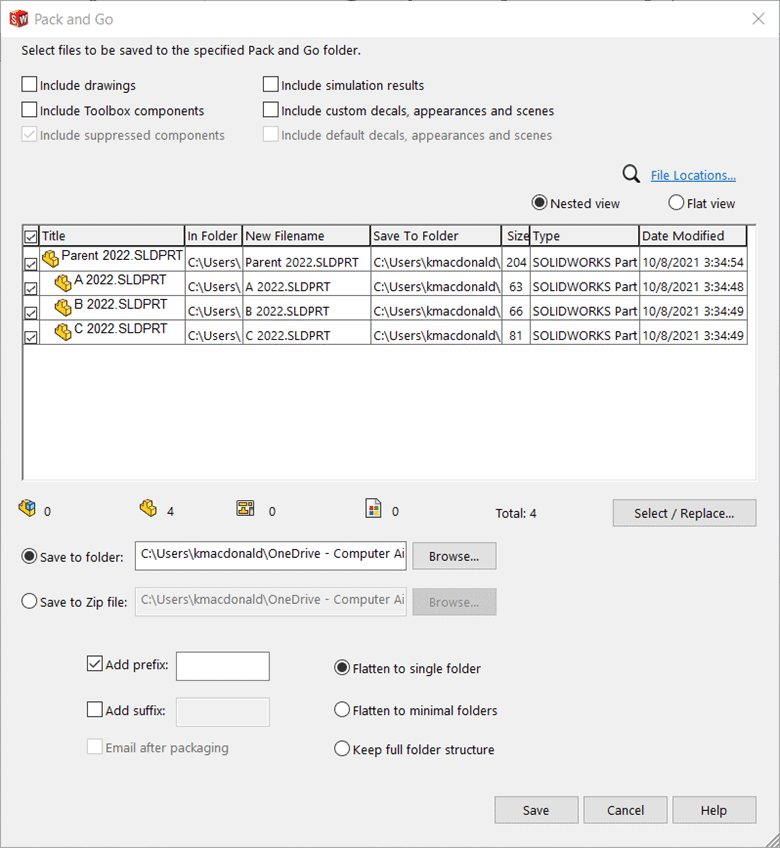 Controlling Display of Graphics Warnings in the Settings Administrator Tool
Administrators can now control whether or not client users see graphics card and driver certification warnings in their Notifications area using the Settings Administrator Tool. Many users don't necessarily need to see these warnings as they are mostly inconsequential to day-to-day workflows. It is important to note that while this option hides the notification from the user, it does not affect graphics check results. The performance log always saves these results. This option merely serves to hide this warning from the everyday SOLIDWORKS Design Engineer and keep them focused on design instead of hardware.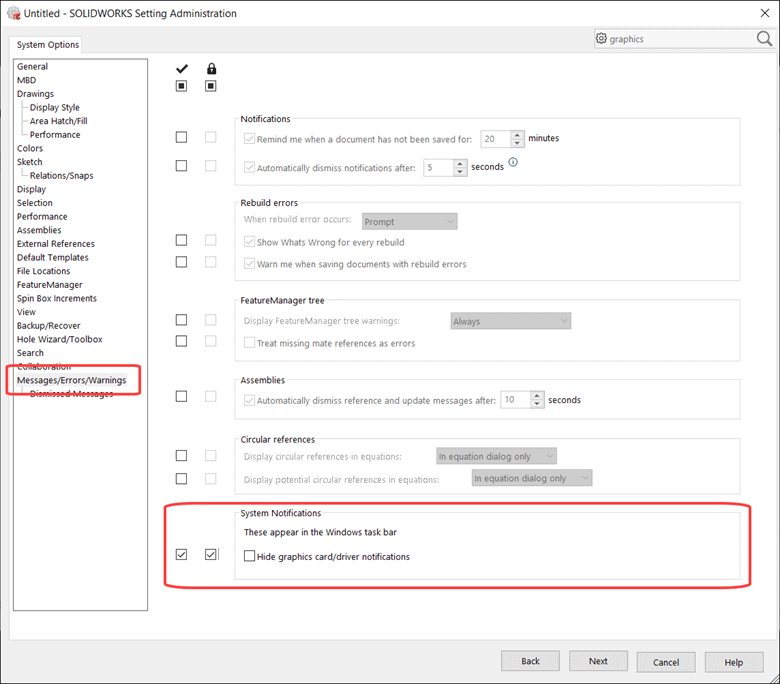 I hope this part of the What's New series gives you a better understanding of the new features and functions of SOLIDWORKS 2022. Please check back to the CATI Blog as the CATI Application Engineers will continue to break down many of the new items in SOLIDWORKS 2022. All these articles will be stored in the category of "SOLIDWORKS What's New."
Kit MacDonald
Application Engineer
Computer Aided Technology
What is Design Innovation Month?
DESIGN INNOVATION MONTH 2021 – Webinars, Virtual Showroom, Contests
Design Innovation Month is CATI's massive "What's New in 2022" event for SOLIDWORKS, 3DEXPERIENCE, and 3D printing & 3D scanning technology.  That's six weeks of live and on-demand webinars, demonstrations, in-depth blog posts, and prizes!  Best of all, it's free of charge! Check the DI Month Hub for all the details and to sign up for your next event.