SOLIDWORKS 2022 What's New – Coordinate Systems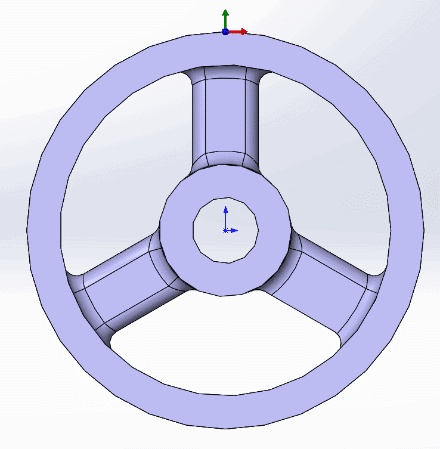 Coordinate systems have been improved in SOLIDWORKS 2022 on how you define them and select them with the Using Numeric Values to Define Coordinate Systems option & Selection for Coordinate Systems. Let's take a look!
Using Numeric Values to Define Coordinate Systems in SOLIDWORKS 2022
First up is the Using Numeric Values to Define Coordinate Systems option. This option is available in Parts and Assemblies. Coordinate systems can be defined by entering absolute numeric values for position and orientation.
In the Coordinate System Property Manager, go to Position and select Define position with numeric values. Enter numeric values for the X, Y and Z coordinates. The values entered define the position relative to the local origin, not the global origin (0,0,0).

To rotate the coordinate system, go to Orientation and select Define rotation with number values and enter a value for at least 1 axis. The axes always rotate in the sequence X, Y & Z.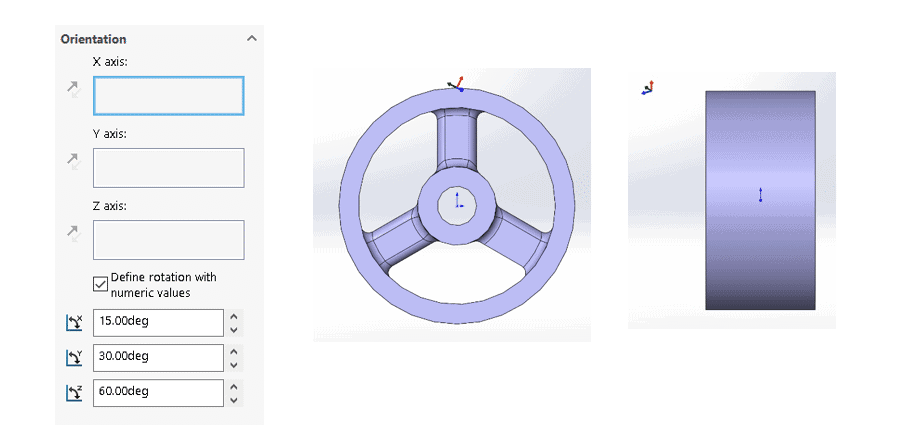 This defines Coordinate System 1 in the model Command Manager Design Tree.
Selection for Coordinate Systems
The second improvement to the SOLIDWORKS 2022 Coordinate Systems is the Selection for Coordinate Systems.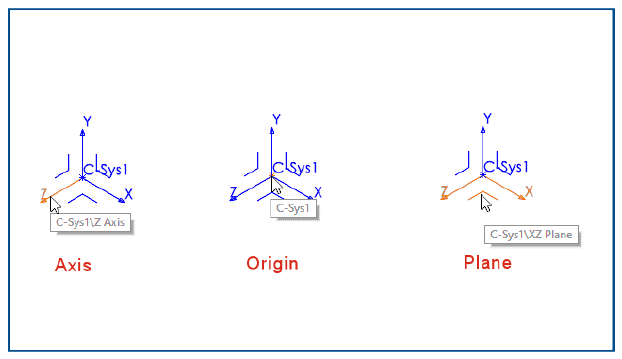 All parts of a coordinate system can be referenced. This includes planes, axes and an origin, in downstream features. For example, users can sketch on the XY plane of a coordinate system or use the Z axis of a coordinate system as the axis for a revolve feature.
With a part or assembly open, click Insert > Reference Geometry > Coordinate System and create the coordinate system. Hover over a plan, axis, or the origin to highlight each entity. This new functionality is useful for action such as sketching, mating and more.
I hope this part of the What's New series gives you a better understanding of the new features and functions of SOLIDWORKS 2022. Please check back to the CATI Blog as the CATI Application Engineers will continue to break down many of the new items in SOLIDWORKS 2022. All these articles will be stored in the category of "SOLIDWORKS What's New."
Judy Marlo, CSWE, CSPP
Application Engineer Manager
Computer Aided Technology
What is Design Innovation Month?
DESIGN INNOVATION MONTH 2021 – Live Events, Webinars, Virtual Showroom, Contests
Design Innovation Month is CATI's massive "What's New in 2022" event for SOLIDWORKS, 3DEXPERIENCE, and 3D printing & 3D scanning technology.  That's six weeks of in-person events, live and on-demand webinars, demonstrations, in-depth blog posts, and prizes!  Best of all, it's free of charge! Check the DI Month Hub for all the details and to sign up for your nearest live event.