SOLIDWORKS 2022 What's New – Cut List Support in BOM Tables
SOLIDWORKS 2022 has improved how our weldment cut list table can be integrated into our Bill Of Materials tables. This includes enhancements to icons to more clearly indicate the type of components and some new options for controlling how the items are listed in the Bill Of Materials. Here is a quick look at this new functionality in SOLIDWORKS 2022 compared to SOLIDWORKS 2021.
For this example, we will see how the BOM tables can be displayed for this fixture table design.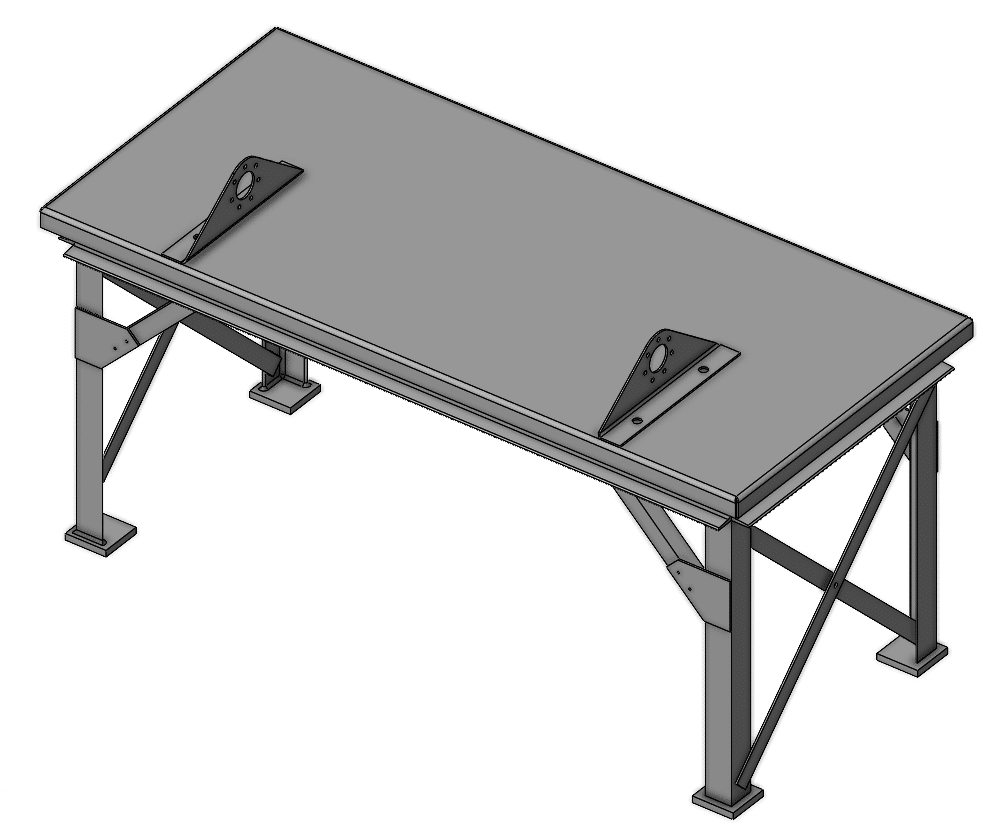 Here is closeup of the Cut List portion of the Feature Manager of this Fixture Table part file.
One of the new enhancements is how the Bill Of Materials items are shown with icons that are consistent with this Cut List that we see in the part file's Feature Manager Tree. Here is a comparison of the Bill Of Materials display from 2021, to our newly enhanced SOLIDWORKS 2022.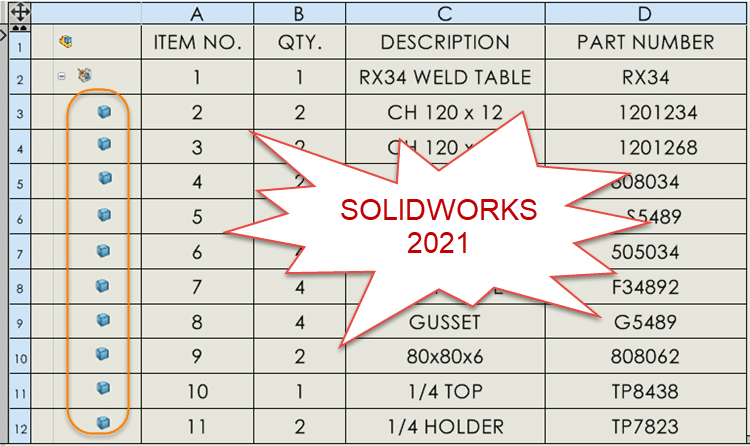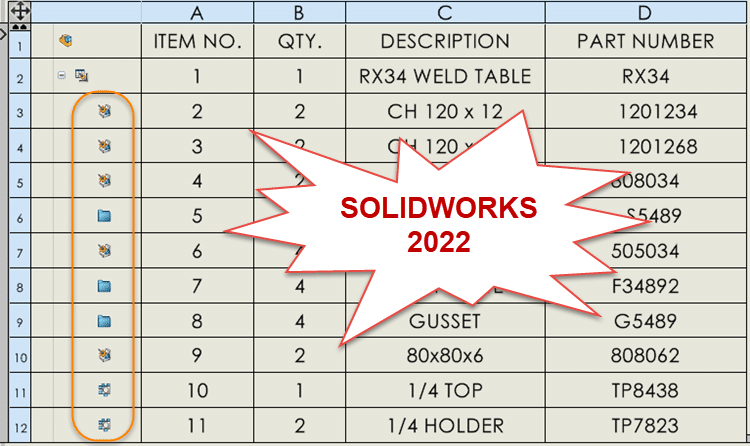 This little icon enhancement in SOLIDWORKS 2022 makes it easy to identify if the item is a weldment or sheetmetal body.
Oftentimes, we have weldments as part of our larger assemblies. SOLIDWORKS 2022 includes additional enhancements for our Bill Of Materials display in this situation. We can select a new option, "Dissolve Part Level Rows" in our BOM options. This will automatically remove the rows of our tables that contain parts that are comprised of Weldments or Sheetmetal components.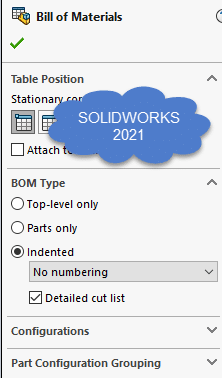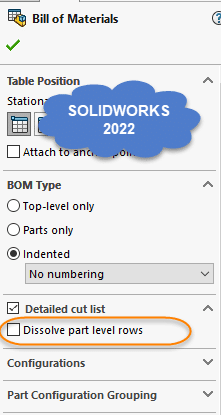 Here is the "Dissolve Part Level Rows" setting in action. If the SOLIDWORKS Assembly contains part files comprised of either Weldments or Sheetmetal bodies, this information can be displayed in indented items. These highlighted components, in this Bill Of Materials, are either sheetmetal or weldments.
With the "Dissolve Part Level Rows" setting enabled in SOLIDWORKS 2022,these part name/number rows are hidden.
This functionality gives us additional flexibility for listing the required items to build or manufacture our design. This saves us additional steps of hiding items and allows us to easily display a table that is more of a hybrid of a Bill Of Materials and a Cut-List table.
I hope this part of the What's New series gives you a better understanding of the new features and functions of SOLIDWORKS 2022. Please check back to the CATI Blog as the CATI Application Engineers will continue to break down many of the new items in SOLIDWORKS 2022. All these articles will be stored in the category of "SOLIDWORKS What's New."
Greg Buter
Application Engineer Manager
Computer Aided Technology
DESIGN INNOVATION MONTH 2021 – Webinars, Virtual Showroom, Contests
Design Innovation Month is CATI's massive "What's New in 2022" event for SOLIDWORKS, 3DEXPERIENCE, and 3D printing & 3D scanning technology.  That's six weeks of live and on-demand webinars, demonstrations, in-depth blog posts, and prizes!  Best of all, it's free of charge! Check the DI Month Hub for all the details and to sign up for your next event.