SOLIDWORKS 2022 What's New – FLOW SIMULATION Tool and Feature Updates
Every year SOLIDWORKS brings a host of enhancements to SOLIDWORKS Flow Simulation. In this blog we will look at a few of the new tools and features in SOLIDWORKS Flow Simulation.
The first feature added to SOLIDWORKS Flow Simulation that caught my eye was the Heat Source dependency based on temperature. The user can now vary the heat sources as a formula or table dependency based on Temperature.
Below is a screen capture of the 2021, and 2022 dependency menu options.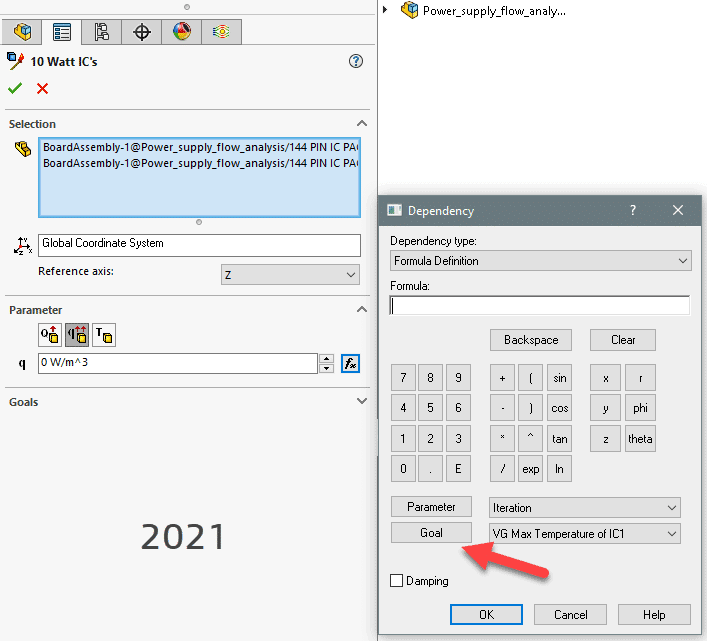 As we analyze our design, we adjust the model. Some of these adjustments suppress or replace components in an assembly. The components usually have a boundary condition associated with them. In 2021 and before, this adjustment caused a warning message "Cannot find bodies associated with this feature." I am sure you have seen this message and had to hunt through the model to understand what changed.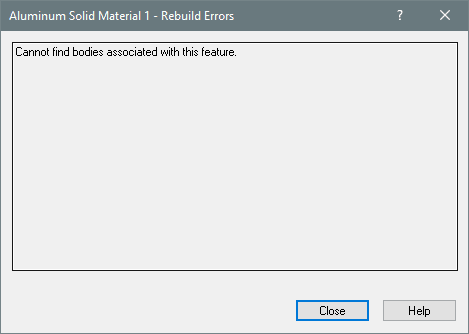 In SOLIDWORKS Flow Simulation 2022 the user can automatically remove reference geometry (faces, edges, and points) of missing or suppressed bodies from the selection group. Below is the option that allows you to dismiss these selections. Selecting yes removes the references automatically without needing to edit each feature.

In 2022 SOLIDWORKS Flow Simulation, the check geometry tools allow you to create a solid and fluid body when Improved Geometry mode is enabled.
Below are the 2021 and 2022 options for check geometry with improved geometry handling.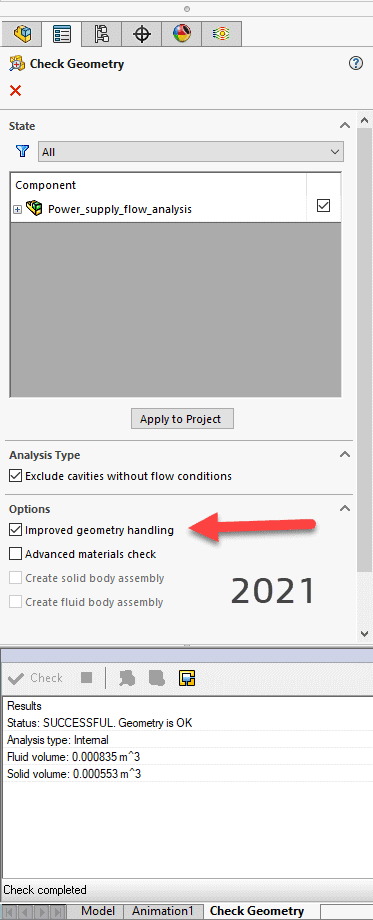 I hope this part of the What's New series gives you a better understanding of the new features and functions of SOLIDWORKS 2022. Please check back to the CATI Blog as the CATI Application Engineers will continue to break down many of the new items in SOLIDWORKS 2022. All these articles will be stored in the category of "SOLIDWORKS What's New."
Robert Warren
Simulation Specialist
Computer Aided Technology
DESIGN INNOVATION MONTH 2021 – Webinars, Virtual Showroom, Contests
Design Innovation Month is CATI's massive "What's New in 2022" event for SOLIDWORKS, 3DEXPERIENCE, and 3D printing & 3D scanning technology.  That's six weeks of live and on-demand webinars, demonstrations, in-depth blog posts, and prizes!  Best of all, it's free of charge! Check the DI Month Hub for all the details and to sign up for your nearest live event.